Novelist Marlon James has become the first Jamaican author to win the Man Booker Prize, for his novel A Brief History of Seven Killings. The book, a fictional account of the attempted assassination of Bob Marley, is set amid political upheaval in Kingston in the late 1970s.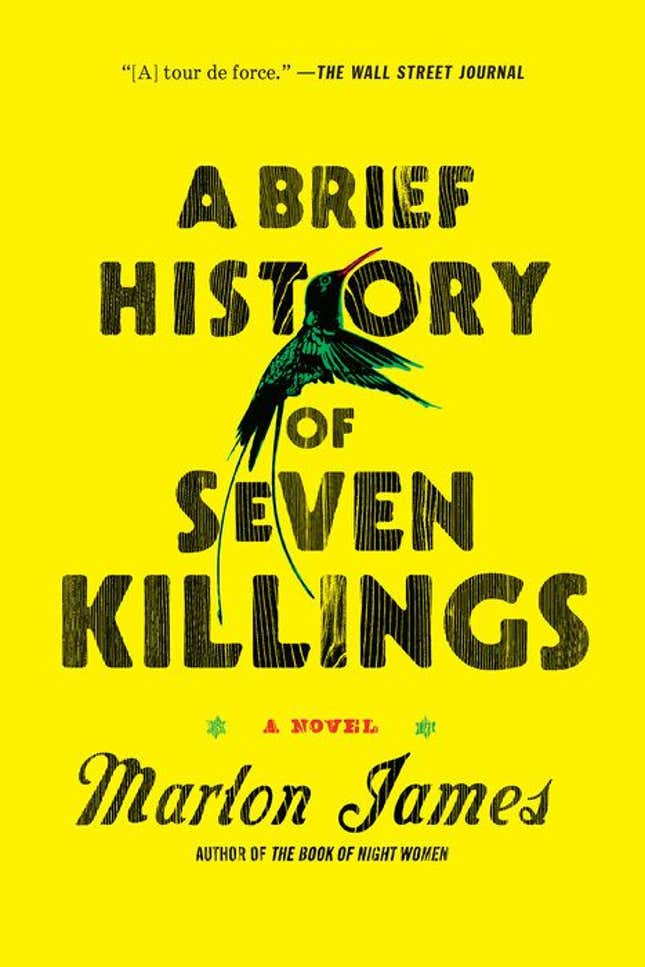 Unfolding over three decades, it is told through the voices of more than 75 characters. According to a press release, A Brief History "retells this near mythic assassination attempt through the myriad voices—from witnesses and FBI and CIA agents to killers, ghosts, beauty queens and Keith Richards' drug dealer—to create a rich, polyphonic study of violence, politics and the musical legacy of Kingston."
In his acceptance speech, James cited Jamaican poet and writer Mervyn Morris's collection of essays Is English We Speaking as inspiration.
James said he learned about the malleability and flexibility of language from Morris, who showed that spoken English in the West Indies could be legitimate in literature—that "the sound of the market woman can speak poetry."
James received £50,000 (about $76,000 US) for the prize. The Man Booker Prize is one of the most prestigious awards in literature, awarded to a novel written in English and since 2014, to a writer of any nationality. According to Michael Wood, the chair of the judges, this year's decision was unanimous.