As I write this, I am downloading NextVR's app for the fourth time. What I'm trying to do is watch the Democratic presidential debate in virtual reality, but the only thing I've gotten so far is Coldplay in 3D.
For weeks, CNN and virtual-reality startup NextVR have been building up tonight's debate as a historic moment—"the first-ever live stream of a news event in virtual reality."
But as I resort to plain, old, boring, predictable 2-D to tune into the debate, it's clear: Virtual reality is not ready for primetime.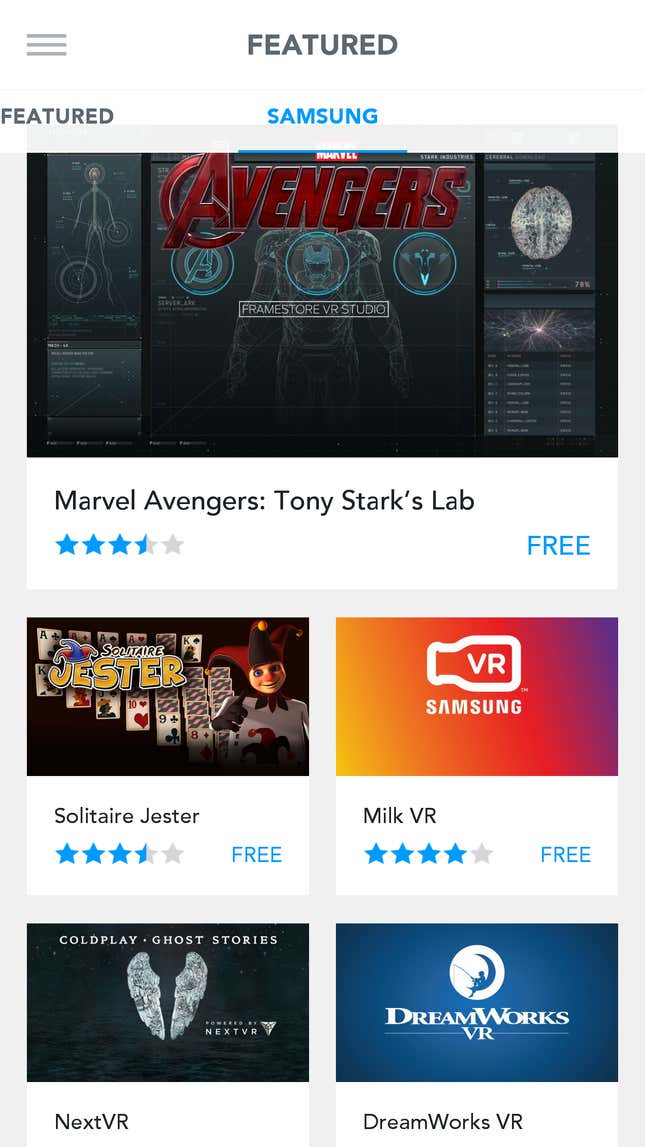 It's not for a lack of trying. I searched online, on CNN's site, on NextVR's site, and on social media hoping to find a solution, but each time I came up empty.
In a CNN story titled "How to see CNN's Democratic debate in virtual reality," the news station gave the following instructions for watching the event on Gear VR, Samsung's virtual reality headset, which I happen to have on loan: "If you have the gear, you can open up NextVR's application, where the debate stream will be featured front and center."
Except it's not quite that simple. First off, it's hard to find the app. I tried both in Google Play and the Oculus app—the latter of which, confoundingly enough, lacks a search function. Eventually, I signed out of the Oculus app with the press account Samsung had set up and created a new account.
Finally, the NextVR app showed up, a couple of icons under the splashy promo for a Marvel Avengers app (see left). I proceeded to download the 439 MB file, launch it, and strap on the headset. But instead of Hillary or Bernie, I see Coldplay on stage. Something's not right.
There are no instructions or links on NextVR's website. So I then find myself looking for answers on the company's Twitter and Facebook pages and find a post on Medium—Medium!—by Helen Situ, a self-proclaimed VR evangelist who works on product at NextVR.
Her instructions are fairly straightforward: "Open up Oculus Home on your Samsung Note 4 or Galaxy S6 and download the NextVR experience (featured front and centered)." OK, tried that (and it's not front and center).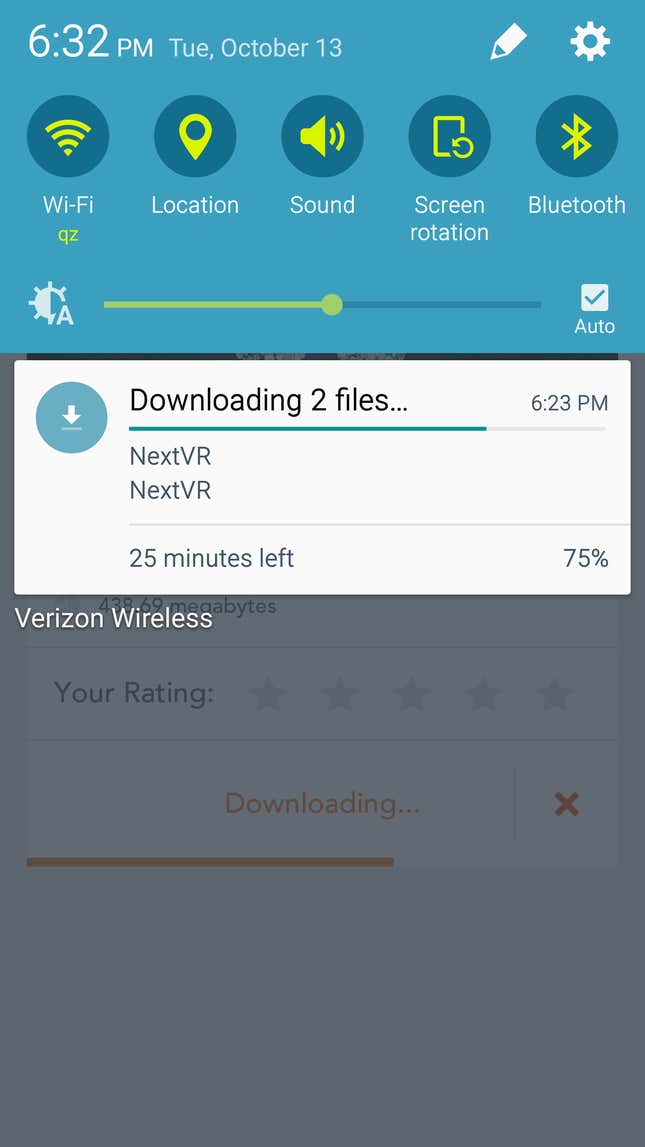 Then she gives additional instructions in the event Coldplay shows up instead. (Coldplay and NextVR released a virtual concert experience last December.) At the very least, I know I'm on the right track.
She suggests updating the app, which means going to the Oculus library, finding NextVR, and hitting update. Seems easy enough—except there is no update button.
And so I scroll further down on the post and see an "additional tech support" section, which outlines a few extra steps for uninstalling and reinstalling the NextVR app using the Android Application Manager.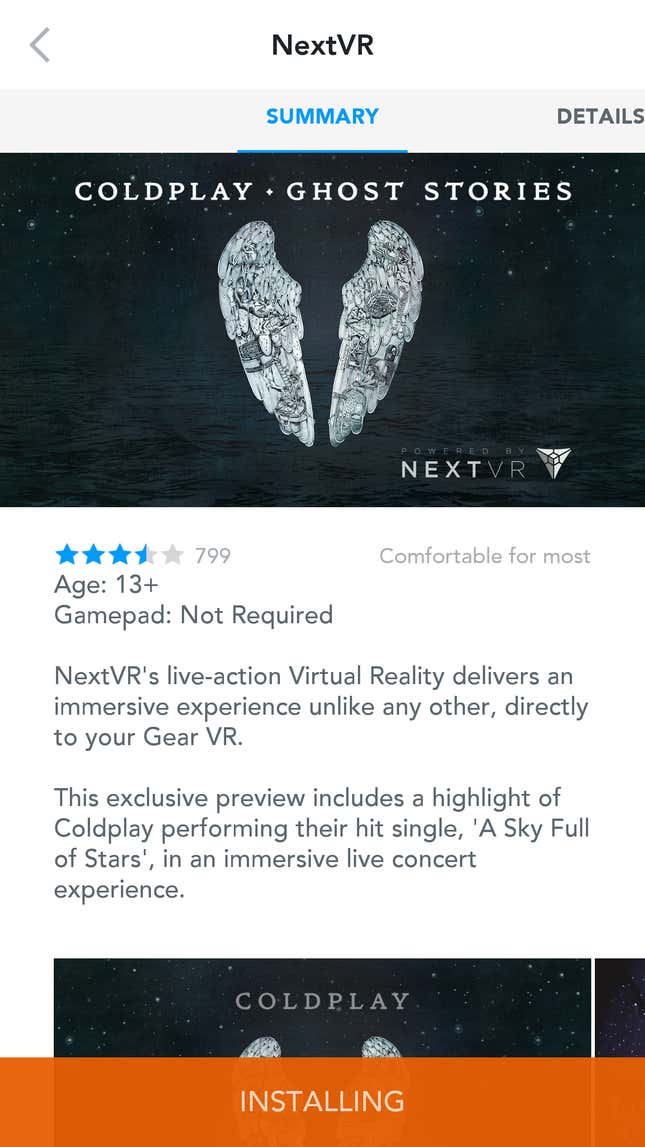 Somehow, though, I've managed to start two new downloads of the NextVR app. And I can't uninstall them until these two downloads—totaling almost a gigabyte—are completed.
Finally—an hour and 10 minutes after the debate began—I'm able to uninstall NextVR. Which means I can now attempt to download the NextVR app once again. A little more waiting, but according to Situ's instructions, this should be it.
I put on my headset—and there's Chris Martin singing A Sky Full of Stars.