If you're looking for something to internet today, consider watching author Joshua Cohen smoke cigarettes while he writes his next book. You don't even have to leave your own computer.
Today is the final day of PCKWCK, a literary experiment and serialized novel written over five days live and online by the 35-year-old writer and book critic. Described as a reinterpretation of Charles Dickens' The Pickwick Papers, PCKWCK lets users watch the author type, delete, and edit live. They can also "heart" specific passages, give feedback, chat with each other and Cohen, and see a video feed of the author (which he does not see himself).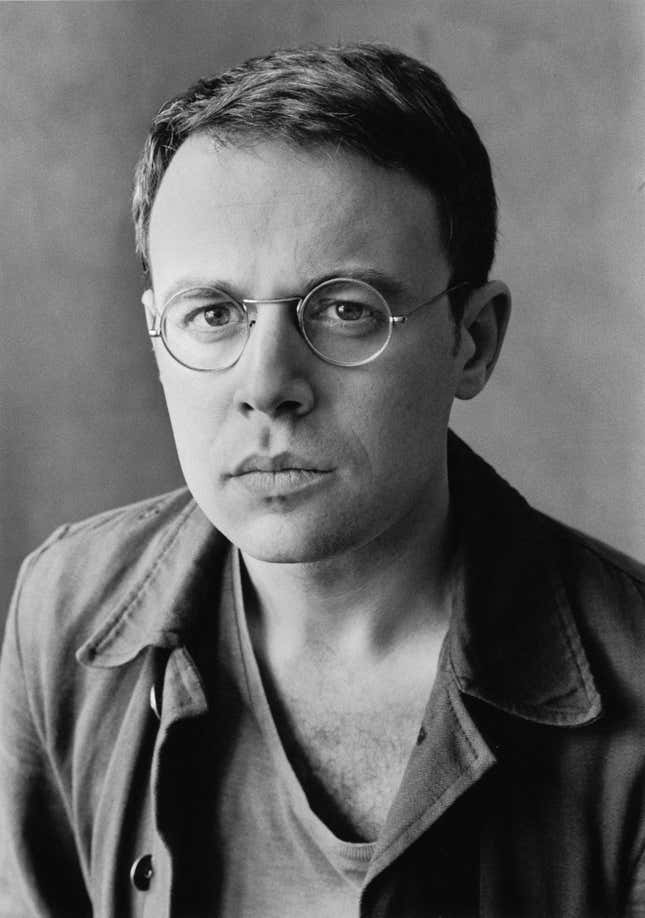 The project is a collaboration with Useless Press, with illustrations by Leon Chang. Sam Lavigne, a cofounder of Useless and the site's webmaster, told Quartz that PCKWCK has had 980,000 page views, with 133,000 views at its peak hour. At the close of the experiment, Useless will publish the novel as a bound book, along with some of the user comments, and 250 copies will be sold for $50, with all proceeds going to the American Civil Liberties Union.
Lavigne says that Cohen will not be able to touch the text after the close of the experiment at 6pm US Eastern Time today. (Only copyedits will be made, and not by Cohen.)
It seems unlikely that the end result will actually be much good without the rigorous rewriting and editing that writers, with few exceptions, go through. So far the novel is rather webby—largely plotless and featuring belligerent insults, as well as a general paranoia, and a frenetic, interrupting, polyphonic energy.
As Cohen told the Believer two days into the ordeal of live-writing, the process was an "experiment in anxiety":
"I don't really believe this is a novel. It's certainly not a good novel. But it's not even a bad novel. It's whatever a person can do, whatever I can do, sitting five days a week with a camera on me and trying to make sense out of a mess. With a large part of the mess being given to me by user data and by comments."
Cohen received ample praise for his last book, an IRL novel about the internet called Book of Numbers. The New York Times' Dwight Garner wrote, "Book of Numbers, in its fractured way, is more impressive than all but a few novels published so far this decade." And in 2012 The New Yorker's James Wood recommended Cohen's Four New Messages, a collection of short stories, as one of his books of the year.
You can tune in today from 1pm to 6pm US Eastern Time to participate in PCKWCK.