Earlier this week Drake gave the internet a thrill when he dropped his music video for "Hotline Bling," which in three days has been set to countless other songs and jingles to demonstrate the rapper's excellent sense of rhythm.
If the backdrop to Drake's head-bobbing, beard-stroking, wrist-twirling moves look familiar, you're not imagining things. The neon box that Drake dances in throughout the video is a near-perfect replica of "Open Field," by legendary American installation artist James Turrell. The 2000 piece is a bright blue box in the wall that viewers can walk through, currently on display at the Chichu Art Museum in Japan.
It's part of Turrell's "Ganzfeld" series, in which he uses controlled light, coved corners, and an inclined floor to create the illusion of a loss of depth perception.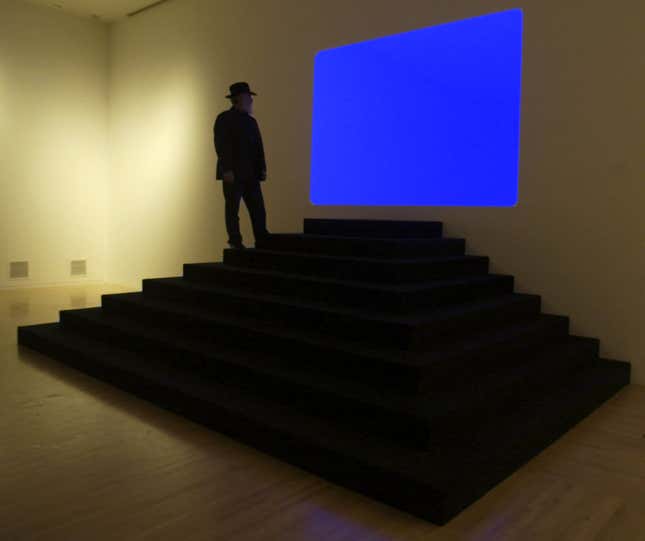 Throughout the video, Drake's large-scale soft neon aesthetic echoes Turrell's oeuvre. Last year Drake told Rolling Stone, "I fuck with Turrell. He was a big influence on the visuals for my last tour."
Turrell does not seem to mind. In a statement issued through his lawyer yesterday, Turrell responded to questions about his contribution to the video:
"While I am truly flattered to learn that Drake f*cks with me, I nevertheless wish to make clear that neither I nor any of my woes was involved in any way in the making of the Hotline Bling video."