The global energy industry is running on empty, with low prices sending investments plunging.
In a speech at Singapore International Energy Week, Faith Birol, the executive director of the International Energy Agency, said low energy prices had made oil companies extremely hesitant to spend money.
A presentation accompanying his remarks (pdf) shows the extent of this year's drop in investment, which is expected to be a fifth lower than last year, and fall even further next year: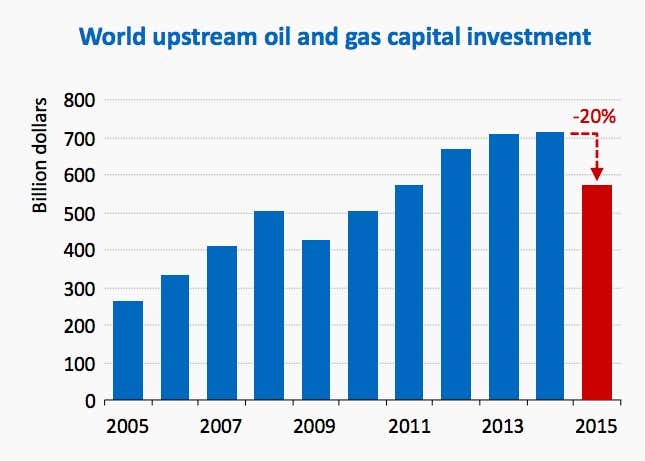 "If it comes true, this will be the first time in two decades we will see oil investments declining for two consecutive years, and may be an indication for future oil markets," he said, according to Reuters.
Since the summer, oil prices have struggled to rise. China's economic slowdown, the persistence (albeit waning) of US shale producers, and the prospect of increased Iranian production have aggravated fears of a growing glut, even as OPEC members from Venezuela to Saudi Arabia have kept up high production amid low prices.