You know the saying. It's the economy, stupid.
Thursday's numbers show that weekly jobless claims in the US fell below 350,000, again. The data is choppy. But this has been happening a lot lately: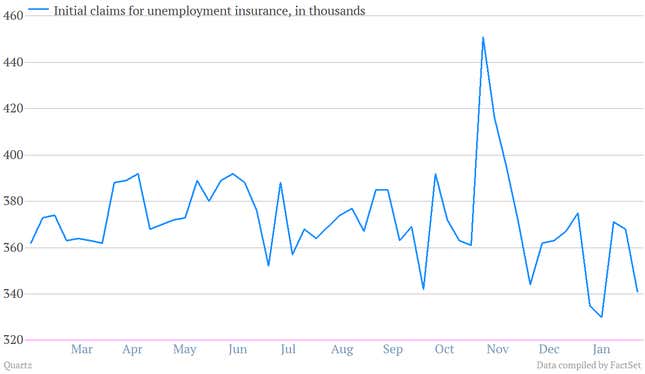 Traditionally, the 400,000-level is thought to be the limbo bar under which jobless claims must pass to prove  the US is creating  sustainable job growth. Claims fell 27,000 to 341,000 in the freshest data. That's more than expected. And it looks downright rosy considering where we've been over the last five years: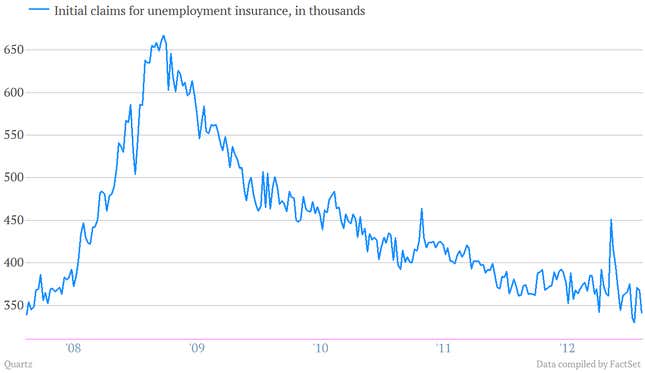 So next time someone expresses astonishment that US stocks are where they are—despite Europe, the looming sequester, Washington incompetence and the massive US debt—you know what to say.