Late last month a tweeted photo went viral among Indonesians. It shows oil palms freshly planted in burned land still shrouded in smoke.
The pic was posted by Sutopo Purwo Nugroho, who serves as chief of data and information for Indonesia's National Disaster Management Agency. The accompanying text explains the pic was taken near the Nyaru Menteng orangutan sanctuary, located in the Central Kalimantan province on the Indonesian side of Borneo island.
That province is among the areas most affected by fires that have consumed vast tracts of land around Indonesia. Those fires have produced a toxic smoke that has led to respiratory problems—and even some deaths—among millions of people in Southeast Asia, with large parts of the region being affected.
It isn't actually news that burned-down forests are often replaced by palm oil plantations. But with so many suffering from the haze, and the photo showing new plantings so soon after a scorching, the tweet touched a nerve and went viral. Indonesia's palm oil industry association soon after claimed that it was the victim of a smear campaign.
On Nov. 5, the environmental group Greenpeace Southeast Asia released new photos showing the same situation as the tweet: freshly planted oil palms on the edge of the Nyaru Menteng orangutan sanctuary.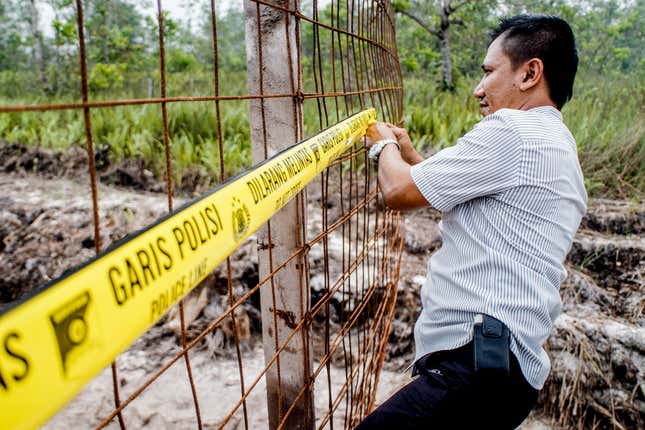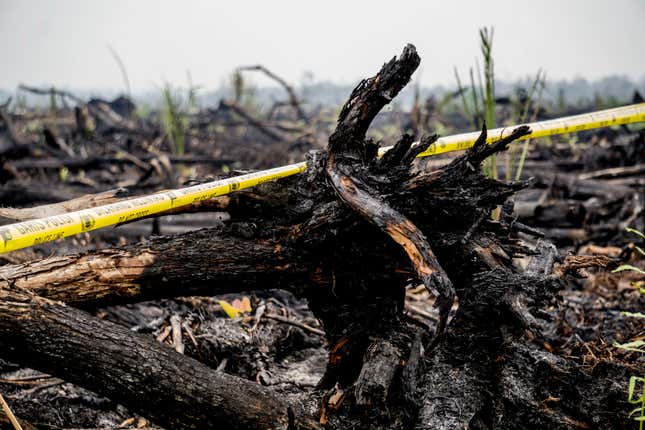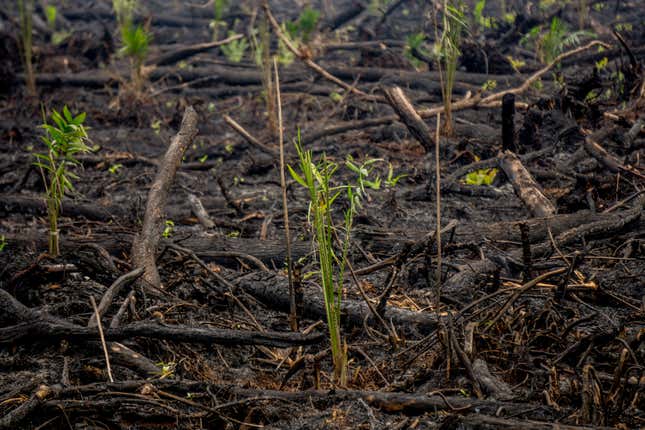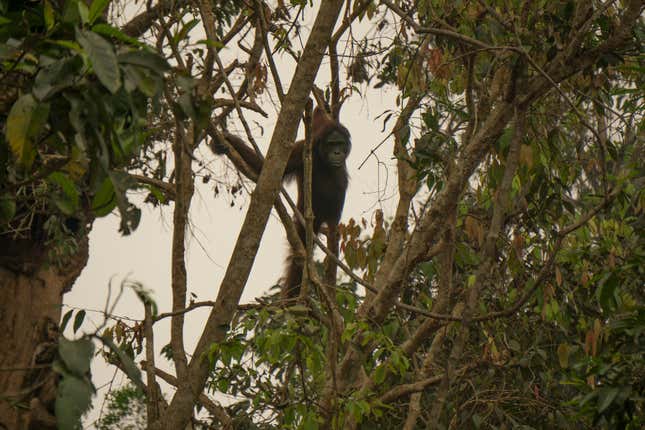 The sanctuary, founded in 1999, cares for hundreds of orangutans that have been orphaned and displaced at a time when their natural habitat is steadily losing ground. In an accompanying statement, Greenpeace called upon the Indonesian government to require that the burned forest and peatlands be restored—and not profited from.
It remains unclear who the land belongs to, or whether permits were given for establishing plantations on it. Greenpeace says that according to the best available maps, now several years old, no oil palm concessions have been granted in the area it investigated. Its requests to the government for updated maps were denied; meanwhile, a fire recently destroyed many paper-based records at the Central Kalimantan government's finance department.
"The police are still investigating this area to find out if a crime took place. Yet someone is already trying to exploit this fire by establishing an oil palm plantation," said Greenpeace spokesperson Annisa Rahmawati in the group's statement. "Who owns this land? Were these fires started on purpose? We won't know until the government makes good on its promise to publish concession maps and hold those responsible for these fires to account."