Last month (Oct. 3), the US bombed a hospital in Kunduz, Afghanistan, run by Médecins Sans Frontières (MSF), or Doctors Without Borders, killing at least 30. The military called the destruction  "collateral damage."
In an internal review released by MSF yesterday (Nov. 5), the organization's international president Joanne Liu described the tragic scene, writing, "Patients burned in their beds, medical staff were decapitated and lost limbs, and others were shot by the circling AC-130 gunship while fleeing the burning building."
Further, the review says: "A series of multiple, precise and sustained airstrikes targeted the main hospital building, leaving the rest of the buildings in the MSF compound comparatively untouched."
Satellite images illustrate the point:
Before the attack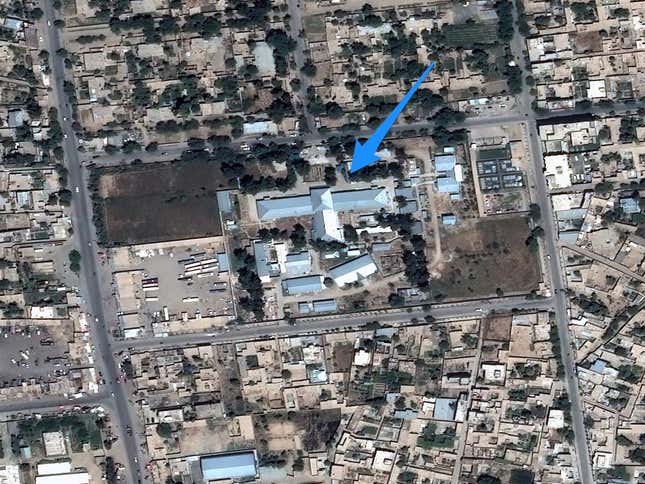 After the attack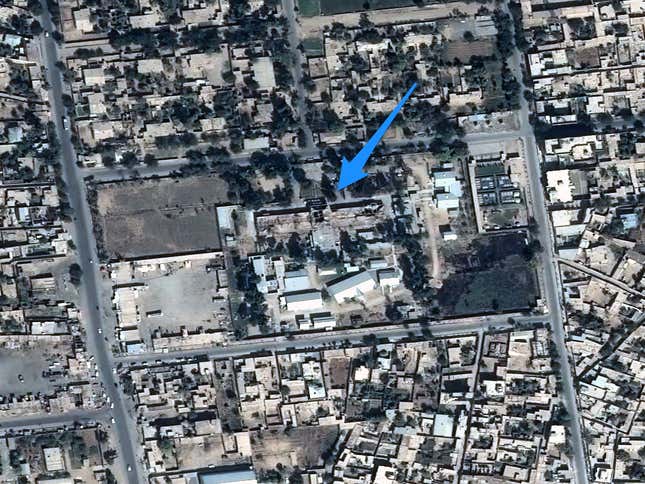 The Taliban had taken over the surrounding area on Sept. 28, according to the review. The MSF emailed the hospital's GPS coordinates to the US Department of Defense, Afghan Ministries of Interior and Defense, and US army in Kabul the following day to ensure the hospital's protection, which is guaranteed under the Geneva Conventions. The organizations confirmed they had received them.
Yet on the morning of Oct. 3, bombing of the main building started, and despite 17 calls from the hospital within an hour to stop the strikes, they went on. Since the attacks, the hospital has remained closed.
In October, MSF called for an independent investigation by the International Humanitarian Fact-Finding Commission, a body set up by the Geneva Conventions in 1991, which has never been used. The body needs the permission of the US and Afghanistan governments to act—on Oct. 7, the IHFFC sent a letter to both parties, but has not received word.
Alongside the review, MSF released a series of photos, including captions.