Smartphones seem to be getting bigger every year. (I currently use an iPhone 6S Plus, which is roughly the same size as Belgium.) As these devices get bigger, they become harder to carry around. But one Chinese smartphone company, called OnePlus, wants to buck the trend with its newest phone, the OnePlus X. And unlike many Android phones on the market, it actually looks pretty great.
The OnePlus X is about the same size as an iPhone 6—it's slightly taller and narrower—but its minimalist design makes it seem smaller. OnePlus' co-founder Carl Pei told Quartz that the X was designed with fashion in mind from the outset. The phone's launch event was at Colette, a boutique in Paris where Apple previously showed off its watch, rather than in an amphitheater full of tech reporters.
Pei said he wanted to build a "fashion conscious" device that focused on design, rather than specs that tend to only concern early-adopter tech enthusiasts. He also said he wanted to give customers more choice on size. "There's no one-size-fits-all for smartphones," he added.
The numbered line of phones—so far, the company has released the OnePlus One and 2, and a third is in the works—will remain the company's flagship line, but it'll also move forward with the separate X line—which stands for "experimental," Pei said.
And there's a fair bit to like about OnePlus' first experiment:
What's good
It's a OnePlus. All the features I liked in the OnePlus 2—like double-tapping to wake the screen, a three-way notification rocker, and an operating system that isn't full of extra junk—are in the OnePlus X, making it one of the most enjoyable Android experiences around.
Looks good. With styling that takes cues from the iPhone 5, and the iPhone 4—without looking like a complete knock-off of an iPhone—the X is one of the best-looking Android phones on the market. The review model I was given was black with glass on the back, much like iPhone 4.
Pei also showed me a ceramic version of the phone the company will also be releasing, which is baked like a piece of fine china during the build process, for $400. It looked pretty much the same as the regular version.
Feels good. The glass construction and the rounded corners make the X sit nicely in your hand. Around the edges, the X has 17 tiny ridges that make the phone a bit grippier and easier to hold.
Solid camera. The 13-megapixel camera focuses in a fifth of a second and produces some pretty sharp, bright images. Like this one.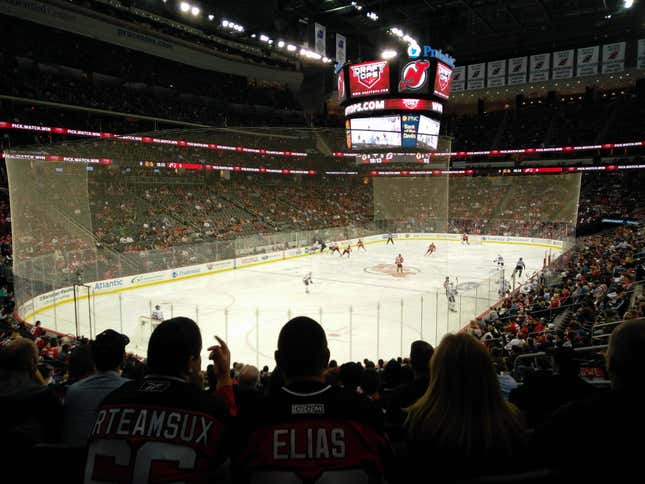 And it takes pretty great time-lapses, too:
Dual SIMs. If you like the data plan on one carrier and the call coverage on another, you can stick two SIMs in the X. It's also pretty handy for those who travel intentionally with regularity—you'll never have to remember where you stuck that tiny SIM card the last time you traveled.
Extra memory. The X only ships with 16 GB of storage—one of the ways that OnePlus keeps the phone's cost down—but the SIM card slot also doubles as a holster for a microSD card. The slot is supposed to work with cards up to 128 GB, and it worked great with a 16 GB card in testing, but a 64 GB card with a bunch of videos stored on it wouldn't load on the X.
Screen saving. The battery life proved pretty stellar on the X, lasting longer than a day on a single charge for me, and one of the contributing factors has to be the phone's ambient screen setting. With this enabled, every time a notification pops up on the phone, the screen lights up in black and white, rather than color. This means, Pei said, that only the pixels in white are lighting up, rather than all the pixels. I get the same information, just in monochrome.
What's not so good
It's slippy. That minimalistic design looks great, but it actually causes the phone to slip off just about any surface that isn't completely flat. This is probably why the X is shipped with a rubbery case—to keep it in one place, and to protect it if that glass hits the floor.
It has a radio. I'm not sure why a smartphone really needs a radio in 2015. I can't use it when commuting underground, and chances are, my car already has a radio. But Pei said he still believes in human-curated music. "Radio still has its value," he added.
It's a bit slow. The phone uses Qualcomm's previous-generation Snapdragon chips, which hinders performance slightly. The phone runs absolutely fine when tweeting, texting, calling, or Snapchatting, but on some more intense games—including Smashy Road and Sonic Dash 2—the phone's performance got a bit choppy. Call of Duty: Heroes eventually worked pretty well, but took ages to load.
Buttons are hard to see. The three physical buttons on the bottom of the phone don't light up, and are almost the same color as the body of the phone. I kept forgetting they were there, pressing them by mistake, and missing them when I tried to press them. Just paint them white next time.
No mod cons. If you're after NFC for contactless payments, or fingerprint scanning, look elsewhere. The OnePlus X might look like a flagship killer, but it's missing a few of the standard features on the current smartphone cream of the crop.
Hard to get. Like all its predecessors, the X will have an awkward launch. It won't be invite-only like the 1 and 2 were, but  there will only be 5,000 available via a reservation list, and then OnePlus will release new phones once a week for a month, for an unspecified period of time. As Wired points out, it's all very confusing.
All that matters
It's cheap, it works well, and it looks fantastic. The OnePlus X costs $249 and goes on sale Nov. 19. If you're in the market for an Android phone that looks like it costs a lot more than it does, and can figure out how to get your hands on one, the OnePlus X is definitely worth considering.