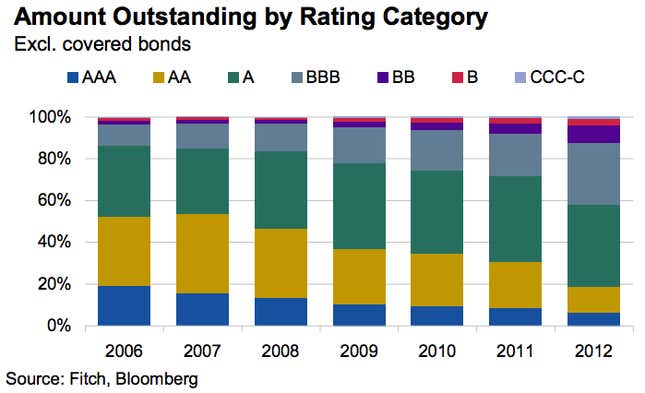 It used to be odd for emerging-market firms to scavenge assets in rich countries, but it's becoming less so. Qatar's sovereign wealth fund is investing $3 billion to start a new fund that will target distressed assets abroad, reports Bloomberg, joining American and Chinese funds looking to cash in on weakness in global markets. Distressed assets—financial assets of companies that are near or going through bankruptcy—pose an attractive way for investors to enter struggling markets, and more and more financial firms have been positioning themselves to get in on the action.
Called Doha Global Investments, the fund won't be a part of the country's sovereign wealth fund, although the two could move in tandem on many investments. It is part of a Qatari strategy to reduce its dependence on hydrocarbon revenues. Interestingly, on top of the sovereign wealth fund's contribution, Doha Global Investments plans to offer another $3 billion in shares in the open market for local investors to buy sometime within the next six to eight weeks.
Although the fund did not specify where it would invest, it would add to the number of players getting in on the distressed-asset game at a profitable moment. A lot of those opportunities are likely to appear in the troubled economies of Europe. Continued sluggishness in North America and Europe could see this trend continue, with emerging-markets investor taking a new role in the West.