Craft brewers have become major takeover targets for Big Liquor, which just scooped up yet another American microbrew.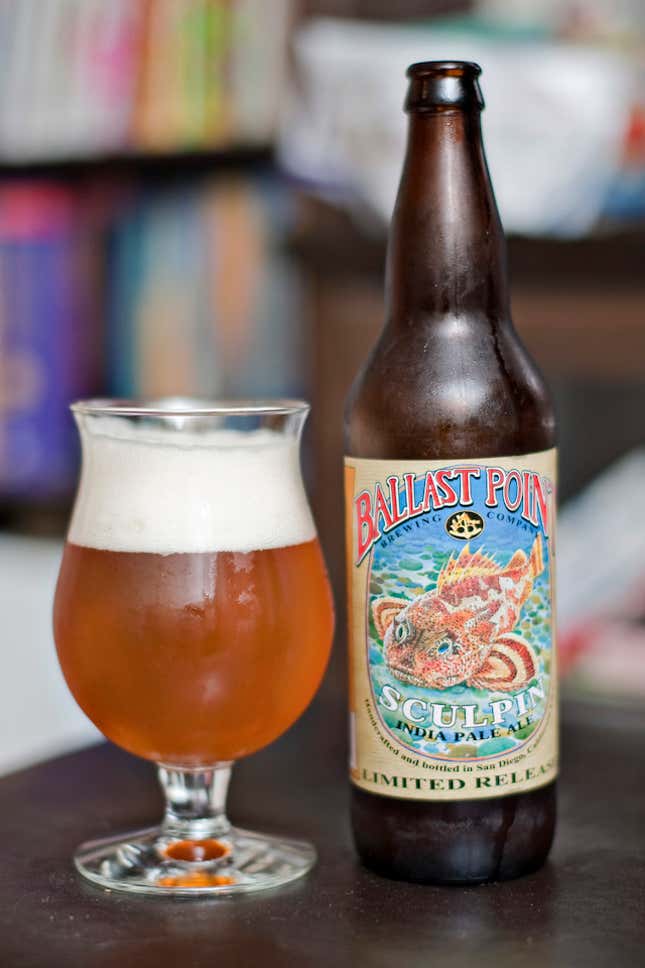 Today (Nov. 16), Constellation Brands announced plans to buy California-based Ballast Point Brewing & Spirits for $1 billion, in an effort to break into the fast-growing craft beer scene.
With the craft brew deal—the largest made in the US this fall (paywall)—Ballast Point joins a slew of microbrewers swallowed by major liquor brands in 2015. The move also comes after an unprecedented deal last month merged two of the world's largest beer brands — Anheuser-Busch InBev and SABMiller.
Victor, New York-based Constellation has grown through acquisitions of Mexican brands like Corona and Modelo Especial over the last few years. And the brewer hopes its entry into the exploding craft brew industry will gobble up an even greater share of the US beer market.
"Along with imports, craft beer is a key driver of growth and premiumization within the beer industry, with craft doubling its share of the U.S. beer market in the last five years," said Constellation CEO Rob Sands in a statement.
"Ballast Point has certainly been a key driver of that growth… and we look forward to strengthening our position in the high-end beer segment with what is arguably the most premium major brand in the entire craft beer business."
San Diego, California-based Ballast Point is on pace to bring in $115 million in net sales in 2015, a more than 100% increase from last year, the company said. The beer brand has more than 40 different brews and is best known for its Sculpin IPA.