Jeans are the prototypical American garment—the uniform of cowboys and college students alike. Yet for years now the best denim has come from Japan; even classic US brands like Levi's, J.Crew, and RRL, Ralph Lauren's tribute label to the American West, buy from Japanese mills for their premium products. In fact, over the past 50 years, what started as a niche obsession with American style among Japanese men has turned into a successful industry: creating Americana, and selling it back to the US.
Today, Japanese label Visvim draws heavily from the American West. The Flat Head has a 1950s rockabilly vibe. Kamakura Shirts embraces college prep. These brands are alike in their dedication to reinterpreting vintage American clothes in inventive new ways, and all are devoted to craftsmanship, producing clothes that many menswear aficionados consider superior to the American originals.
The story of how this came to be is enthusiastically, exhaustively documented in W. David Marx's new book, Ametora: How Japan Saved American Style. Marx, a writer based in Japan, traces the country's love of American clothes—ametora is slang for "American traditional"—all the way back to its postwar roots, and to one man in particular: Kensuke Ishizu, a dandy with a taste for Western clothing and a knack for selling.
In the 1950s, Ishizu, who had a small clothing company named VAN, visited Princeton University in the US while searching for a new fashion to bring to Japanese youth. He was impressed by students' style, and chose to use it as the basis for the high-quality, affordable clothes he wanted to make. "In 1959, VAN made the first step by producing an 'Ivy model' suit—a detailed copy of Brooks Brothers' classic Number One Sack Suit with a loose, dartless jacket," Marx writes.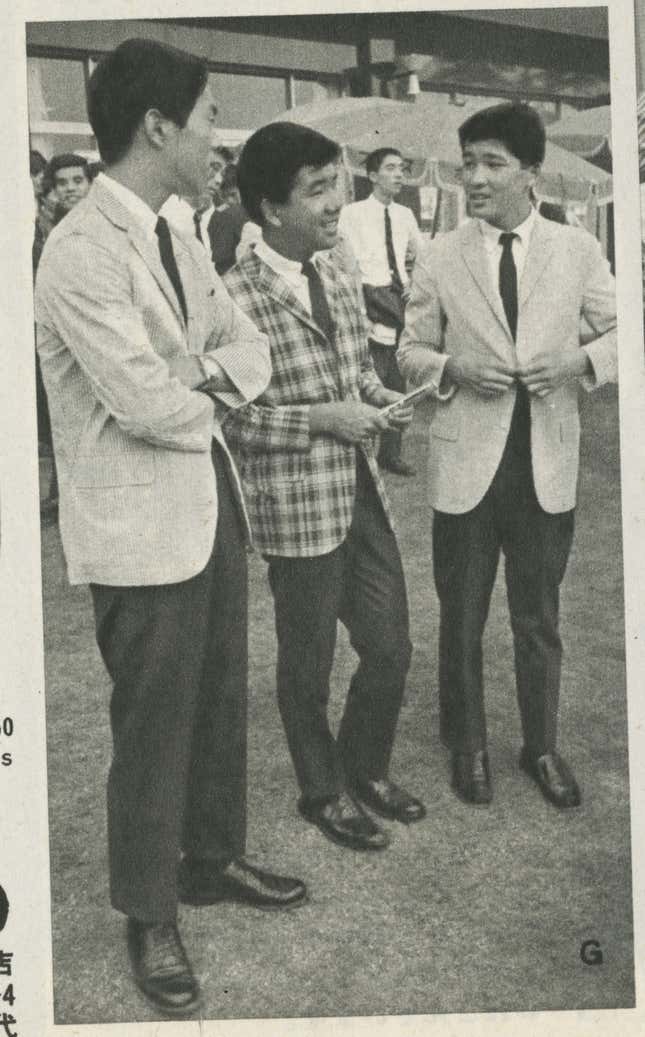 Ishizu soon turned VAN into the coolest men's brand in Japan, as the lack of access to actual Ivy-League campuses left Japanese youth searching for any information available about what was authentically Ivy. Ishizu cleverly filled the knowledge gap himself, using his position on the editorial team of magazine Otoko no Fukushoku, or Men's Clothing, which offered an instruction manual on how to dress.
The magazine, later renamed Men's Club, codified the rules of Ivy style. It also created a culture of fashion devotees who were fanatical about authenticity—even though some of the "authentic" rules Men's Club published were occasionally made up, as Toshiyuki Kurosu, the magazine's style guru at the time, admits to Marx. In any case, Japanese kids eventually filled the streets clad in—if you can believe it—three-button suits.
There may be no better token of this desire for real American culture than Take Ivy, a book of photos from Ivy-League campuses compiled by Kurosu and other members of the Men's Club team. It became a bible for Ivy obsessives, and has recently enjoyed a renaissance in the US as American menswear has surged in popularity.
Kurosu based Take Ivy on a tour of US college campuses in 1965. The trip involved all the anticipation of a pilgrimage after years spent imagining America at a distance, and his vision was of students strolling across green lawns in madras blazers and perfectly tailored pants. But the truth was disappointing.
"The first students to exit their dorms that hot Monday morning slumped into view wearing frayed cut-off shorts and decaying flip-flop sandals," Marx writes. Kurosu recalls to him, "I was shocked at how dressed-down they were—actually, it was absolute despair."
In the end, Take Ivy got enough photos to go with the imagined version, but the anecdote illustrates how Japan's vision of America was more perfect than the real thing.
While the popular men's styles in Japan have evolved over decades, shifting among style tribes focused on American rock-n-roll or a casual California vibe for instance, that desire to capture the look of a distilled, hyper-real America persisted, with Japanese magazines and designers not just pioneering the way, but creating an echo chamber. What evolved was Japanese fashion with American roots, but a style and quality all its own.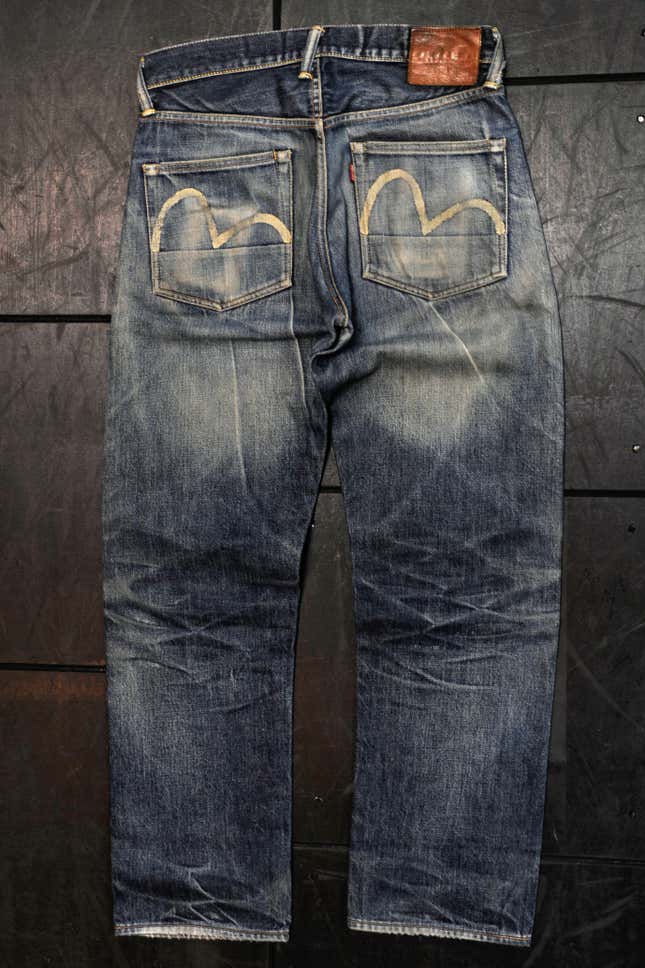 Japan's independent designers have ultimately gone far beyond making replicas, and now often blend in distinctly Japanese references, such as the patchwork technique called boro. In fact, labels including Visvim, Kapital, Engineered Garments, A Bathing Ape, The Soloist, and Junya Watanabe's line for Comme des Garçons have created American-inspired Japanese fashion so successful that US menswear increasingly takes its cues from them.
Take Greg Lauren, scion of legendary American classic designer Ralph Lauren. Greg, too, does a version of Americana. But the clothes, patched together from vintage fabrics, don't look much like the work of his uncle Ralph.
In fact, his American-made clothes look distinctly Japanese.