What if the view from your 20-hour transatlantic flight wasn't the constant, dull, white interior of a plane cabin—but instead a psychedelic expanse of blooming clouds and constellations?
Indeed, flying might soon get a lot more interesting. Engineers in Boeing's commercial airlines product development team are experimenting with new plane cabins that can deliver "strategic use of accent lighting" and "projections of light and imagery on the ceilings and the walls," the company says, adding that its ultimate mission is to provide a "wow factor" for passengers. These projections could be anything that airlines wanted to show: destination information, calming nature scenes, or even a mock "sky" that changes with the weather outside.
Boeing's renderings of the potential planes reveal massive HD entertainment screens, atmospheric lighting oozing from curved panels, and automated doors between cabins that lift from floor to ceiling.
For those curious about personal space: The video also shows comfortable-looking seats with big screens embedded into the backs of headrests.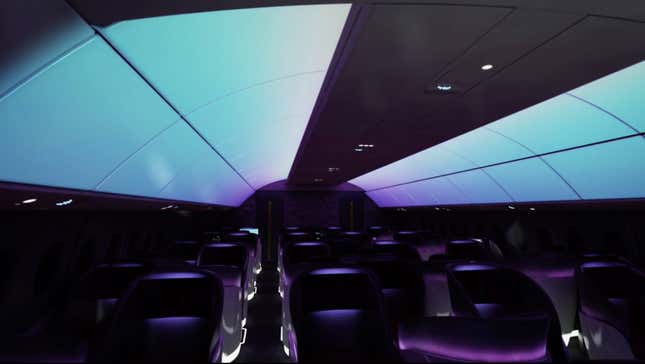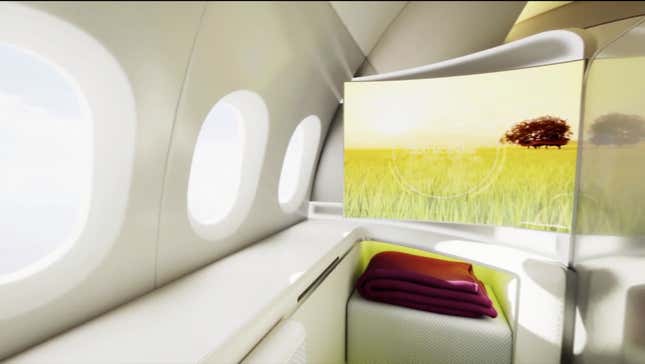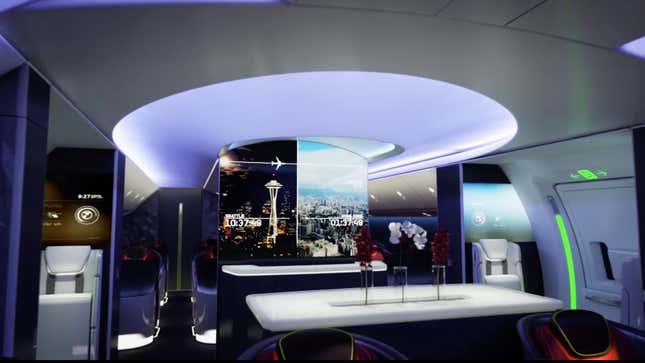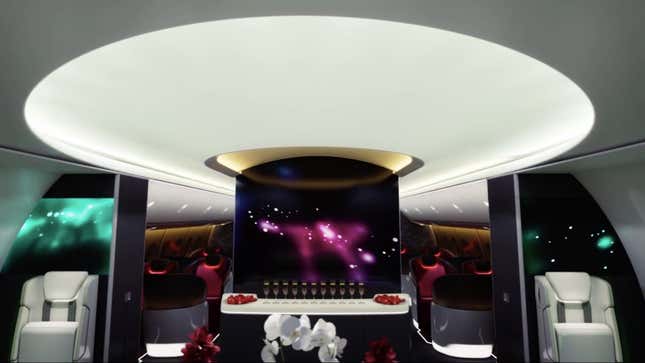 There's no word yet on when—or whether—these new concept planes will roll out. And the design is perhaps not quite as radical a departure from current convention as the windowless planes dreamed up in 2014 by the Centre for Process Innovation, a British technology research company. But it's certainly nice that tangible resources are being invested into making the experience of flying just a little bit more enjoyable.