The classics. Literature's Greatest Hits. You've been hearing about these supposedly elite, magnificent books for forever, yet you've never really picked one up and cracked open its cover. Or clicked, in this digital age. Still, it's likely you've wanted to read a classic novel at least at some point in your life.
That time is now: whether you want to get through a single novel just to say you did, or find yourself ready to plunge into a year-long literary exploration, we have some pointers for you.
Make a list—or a few lists
What makes a classic book, anyway? There's no strict definition, which can make it almost impossible to get started.
Authoritative lists are here to help. The Guardian has a compilation of 100 best English-language novels, which comes with obliging, one-sentence explanations for why each work deserves a place in the sacred canon. Le Monde, Time Magazine, and The Telegraph offer similar lists.
You'll notice certain books cropping up again and again: J.D. Salinger's angsty faux-memoir The Catcher in the Rye, Kurt Vonnegut's biting war satire Slaughterhouse-Five, Vladimir Nabokov's troubled Lolita, and, hopefully, Tolstoy's unremitting epic War and Peace. These are some works you could start with, should their summaries pique your interest.
But keep in mind that "the classics" span a broad range. "'Classic' doesn't necessarily mean 'old'," Gwen Glazer, a librarian at the New York Public Library, tells Quartz. "A classic [can just be] an important book making a contribution, or a really good representation of a particular genre."
Instead of making one massive, overwhelming bucket list, break it up. Draw up a list of Victorian classics. Or theatre classics. Or science fiction classics. You can also find or make lists by theme: Here's a collection of heart-pumping classics that won't put you to sleep, for example.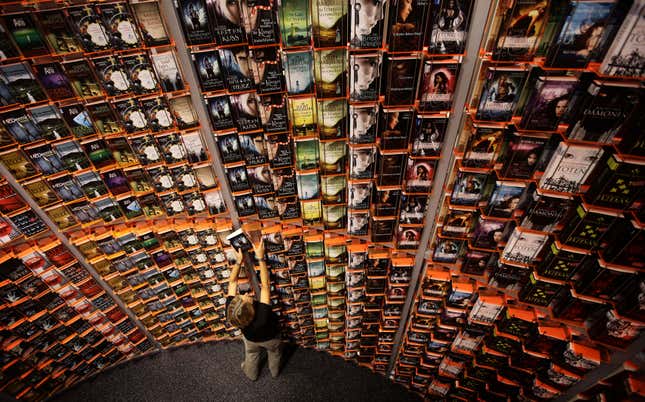 Figure out what you already love
All contemporary work is "imbued with the classical work," Brooklyn Public Library librarian Ben Gocker points out. So if you like reading essays by Ta-Nahesi Coates, you might find yourself enjoying older authors who wrote about similar topics—think James Baldwin, think W.E.B. DuBois.
If you're a devotee of Suzanne Collins's Hunger Games books, there's a chance you'll get obsessed with George Orwell's 1984 or Philip K. Dick's intriguing dystopias. Like big, meaty stories? Try George Eliot's Victorian classic Middlemarch. Can't get enough of Gillian Flynn's Gone Girl? Invest in a copy of Wilkie Collins' The Moonstone, known to many as the Western world's original mystery novel.
"Think of it as monkey bars," Gocker suggests. "If you're interested in classics, you're interested in reading. So is there something you can grab onto [from which] you can start moving into the classics?"
Many, many contemporary books and films nowadays are also based on classic literature. And we're not just talking about modern adaptations; there are probably more contemporary twists on old tales out there than you realize, and those links can serve as excellent bridge between the very ancient and the very new.
Did you know: Clueless is really the tale of Jane Austen's Emma; Easy A is a modern high school retelling of Nathaniel Hawthorne's The Scarlet Letter; HBO's The Wire draws its inspiration from Balzac and Greek tragedy; The Coen Brothers' O Brother, Where Art Thou? is an update of the The Odyssey.
Draw up a schedule
You can aim to read a book a week or one a year—it doesn't matter. Stig Abell, the new editor of the Times Literary Supplement, read all of the Shakespeare canon while commuting to work. He assumed an hour of commuting time a day, which was roughly a play a week. That's all of the Bard—38 plays in total—in less than a year.
Whatever your schedule is, just make sure to stick to it, lest you fall into the easy "I'm sure I'll pick this back up at some point" trap and end up with a tome just gathering dust in your living room.
Be social about it
In spite of the stereotype, reading doesn't have to be a solitary act. Reaching out to friends about books or signing up for a site like Goodreads, which offers personalized book recommendations from friends across your social networks, can be an excellent way to get hooked on certain types of literature.
Even just posting a query on Facebook—perhaps a quick, "Hey, does anyone have recommendations for good classic books?"—can yield inspiration. You can also put down the internet and try joining a real-life book club, which comes the added benefit of meeting interesting new people.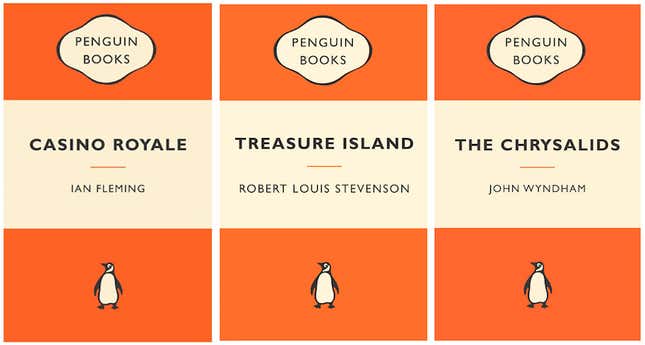 Work your way up to the greats
Just as you wouldn't start playing a video game on the most difficult level, don't start your venture into classic literature with the likes of Homer and Shakespeare, whose works are full of obscure language and unfamiliar references.
Ruth Yeazell, a professor specializing in Victorian literature in Yale University's English department, personally recommends starting with classics in the Victorian era because the social and historical context of that time may be most similar to that of our own. Novels like Jane Eyre and Wuthering Heights are "not that linguistically or culturally far away" compared to many others, she says.
They were also written specifically for a popular audience—not a particularly elite, intellectual class. That means they could be easiest to get into. And make sure to add some historical and social context into those storylines nonetheless. "Read books in the Oxford and Penguin editions, which have a good introduction and some notes to things you don't know that might stump you," Yeazell said.
When you're ready, tackle the greatest of the greats slowly and surely.
Try reading a page at a time, consulting Wikipedia entries and dictionary definitions if you need. And it might prove beneficial to start with a short, fast work like The Tempest, which is more plot-driven than Shakespeare's hefty kings plays. Abell, who read all of Shakespeare on the Tube, recommends Arden editions for their "explanatory footnotes [and] great introductions."
You'll quickly get the hang of it—after which you can move your way through trickier works.
If you don't like it, give it up for something else
Bottom line: there are classic books out there worth your time, and ones that aren't. But it's all personal. "Leaving a book halfway done, a quarter of the way done—that's okay," Gocker says. "You don't need to read the whole book to get a sense of the presence of the writer, which is what you're really getting from literature. If you don't want to spend another second with them, don't."
What makes a classic good, anyway? According to Yeazell, "the greatest novels have a kind of richness of psychological complexity." Gocker says good classics of literature tend to have "a real obdurate heart." To Glazer, "any book you're excited about is a great book for you, because there shouldn't be value judgment in reading."
Italian author Italo Calvino famously has 14 whole reasons to read the classics, the best of which may be this simple definition: "A classic is a book that has never finished saying what it has to say."
So, go out, and hit up your local library or bookstore. You actually can't go wrong.