In a Snape-level twist, yet another book in the Harry Potter series will be released this July. This is the latest in a long list of new announcements about JK Rowling's fictional wizarding world.
Originally advertised as only a play that would premiere in London, Harry Potter and the Cursed Child will be released as a book one minute after midnight on Jul. 31. Rowling's site Pottermore announced today (Feb. 10) that it is a "special rehearsal edition" script, written by Jack Thorne.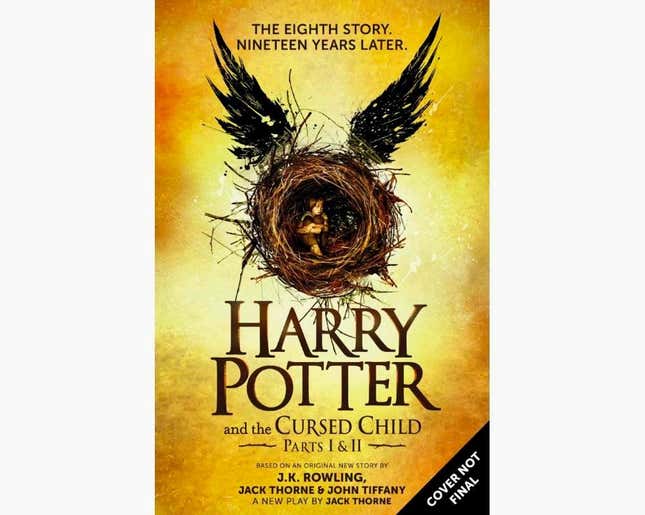 According to Rowling's representative, the plan to publish the script came in response to "massive public demand" by Harry Potter fans who can't quite make it to London in time for the show.
The print book will be published by Little, Brown in the UK and Scholastic in the US and Canada. The e-book version will be published by Pottermore.