Riding a wave of popular interest in space travel, NASA has unveiled a treat for its fans. In an online gallery called "Visions of the Future," the US space agency's Jet Propulsion Lab has released a collection of colorful retro posters.
With tongue-in-cheek advertising tag lines like "Earth: Your Oasis in Space" and "Experience the Mighty Auroras of Jupiter," the posters offer dream vacations in faraway planets, exoplanets and moons. This follows an earlier set of destination posters released last year for its fictional travel bureau called "Exoplanet Travel Agency."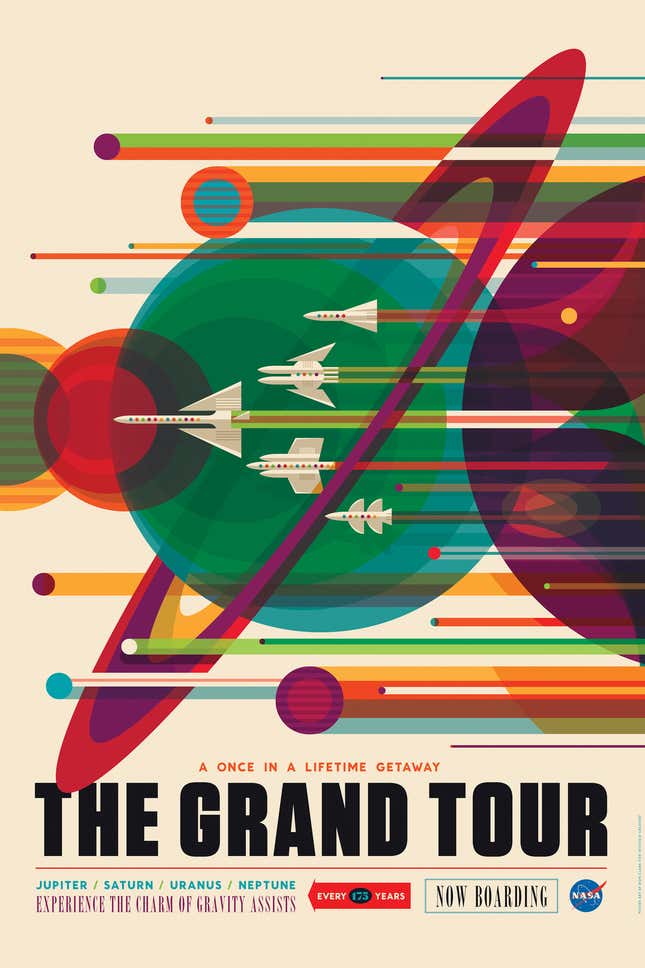 With retro graphics and fonts that evoke the Mad Men era, these designs borrow from the aesthetic of the golden age of air travel.
Free for anyone to download and print, the newest three posters released on NASA's website were created by brothers Don and Ryan Clark who run a design studio in Seattle, Washington. They explain on their blog that the commission was especially meaningful    because their grandfather worked as an illustrator at NASA for over 30 years.