America's largest home improvement chain just reported its best quarterly sales performance since Superstorm Sandy slammed New York and New Jersey in 2013, prompting a surge of rebuilding activity.
The nearly 10% boost in sales for the company's fiscal fourth quarter of 2015 suggests robust consumer activity in the sector. In a conference call with analysts, Home Depot executives cited strength in sales of big-ticket items such as roofing, appliances, and kitchen countertops and cabinets.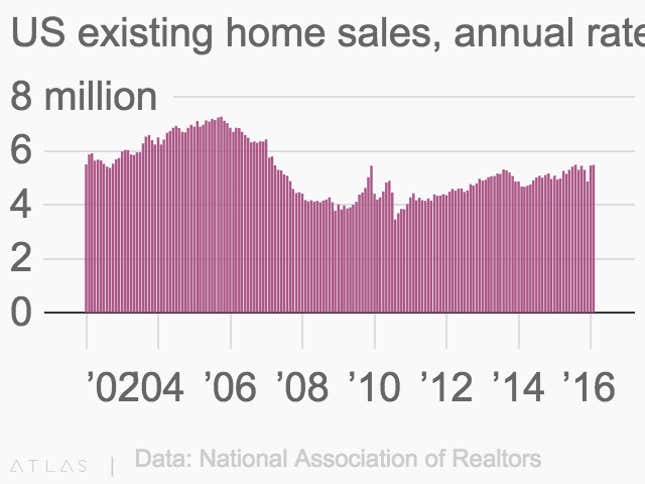 They also noted that activity from professional contractors outpaced that of do-it-yourselfers, an indication that the home-building sector is seeing some strength as well. Just released existing home sales for January confirm the view of robust housing activity, with sales rising to a six-month high.
That's a welcome sign that concerns about a slowing China, weak US manufacturing activity, and the strong dollar haven't hampered the all-important US consumer economy.