You would think all everyone in England does is sit around the pub and plan ludicrous, elaborate heists.
Fourteen British men have been convicted of stealing artifacts worth up to £57 million ($79 million) from museums and art houses across England in 2011-12. The cultural objects they stole included a rhino horn and Chinese jade, which are very lucrative when sold due to the huge demand for Chinese artifacts at auction.
It comes soon after the largest burglary in English legal history—the Hatton Gardens heist in London where burglars left no forensic evidence after they cleaned out a vault, stealing some £14 million in jewels, gold, and cash. They were dubbed as criminal masterminds—until their capture.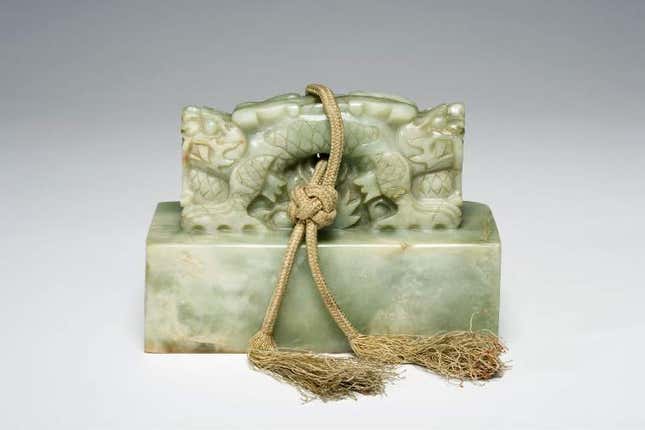 "If you think the Hatton Gardens break-in was big, this will blow that out of the water," lead investigator Adrian Green, of Durham Police, said, according to the BBC.
While the loot was far greater than the Hatton Gardens heist, the museum gang's level of criminal expertise was not nearly as impressive.