The masterminds behind the "largest burglary in English legal history" have finally been convicted. The group of men, aged between 47 to 76, were found guilty of stealing some £14 million ($20 million) in jewels, gold, and cash.
Police and security were shocked at the scene of a supposedly secure underground vault in London in April of last year. At the storage site in Hatton Garden, the center of London's jewelry trade, the vault was covered in dust and debris. Amid scattered safety deposit boxes and power tools (they bored a hole through the vault's wall), there was little forensic evidence to identify the "brazen burglars" who cleaned out the joint.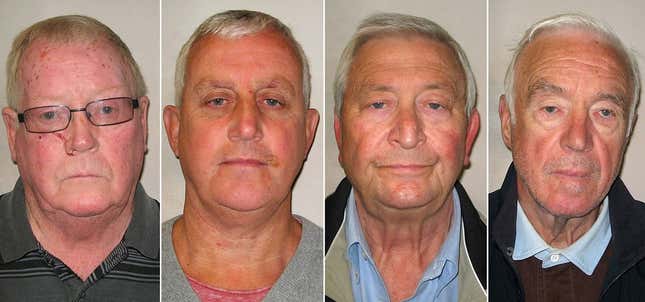 The heist has captured Britain's imagination: the ingenuity of the plan, the age of the burglars, and the reason for their eventual downfall has shocked and amused the country in equal measures.
These are the eye-catching details of the case:
The police have been able to recover some of the stolen loot, but two-thirds of it remains hidden. Most of the gang has pleaded guilty to their charges, and the only one who didn't was found guilty by a jury.
They were "analogue criminals operating in a digital world," according to a former investigator. The heist is "probably the last of its type."