Hong Kong's housing market has been one of the most expensive in the world in recent years, making buying an apartment unaffordable for all but the city's wealthiest citizens, thanks to an influx of mainland Chinese buyers moving money out of China.
But the market is cooling drastically. Sales of residential units fell 70% from February 2015 to last month, new government data shows:
That 1,807 sales figure for February is a 25-year low, Bloomberg reports.
Mainland Chinese buyers rushed into Hong Kong property as a way to get their cash out of China, inflating property prices to astronomical proportions in recent years that inflated house prices astronomically (here's a snapshot from late 2014):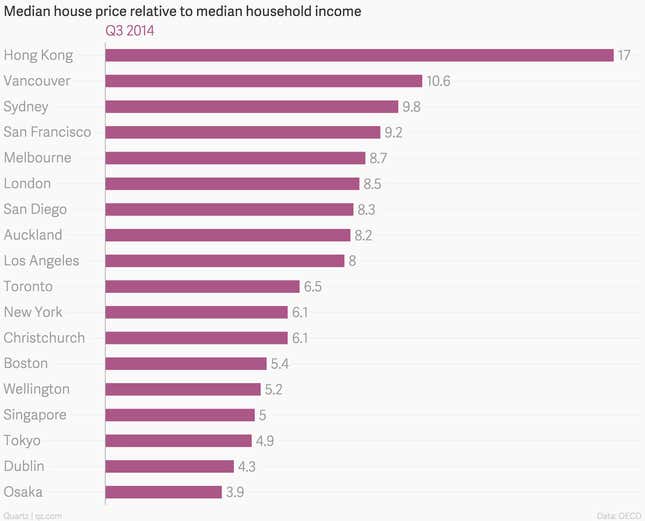 But mainland China's weak stock market has decimated potential buyers net worth, Hong Kong real estate agents told Now TV last year. Swiss bank UBS predicts Hong Kong's property values could fall 30% (paywall) by the end of 2017.