On November 26, punk will burn.
The entrepreneur Joseph Corré has announced he will protest the lame-ification of the 1970s cultural movement by burning his extensive and valuable collection of punk memorabilia. This exercise in ostentatious badassery will cost roughly £5 million ($7.1 million).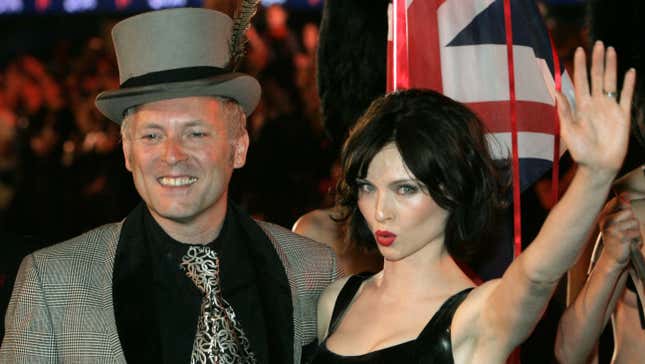 Corré is the son of the punk legends Malcolm McLaren and designer Vivienne Westwood, who assembled and dressed the punk band the Sex Pistols, and in the process defined the look and sound of the era. That anti-establishment legacy, Corré says, is now being threatened by creeping banality.
"The Queen giving 2016, the Year of Punk, her official blessing is the most frightening thing I've ever heard," Corré wrote in a statement to Crack magazine. "Talk about alternative and punk culture being appropriated by the mainstream. Rather than a movement for change, punk has become like a fucking museum piece or a tribute act."
It's unclear whether Queen Elizabeth (who the Sex Pistols gleefully denigrated in their 1977 song "God Save the Queen") made any such statement. (Quartz's calls to Buckingham Palace's press office have yet to be answered.) His criticism seems to stem from a series of events running this year to celebrate the birth of punk. The events are being funded in part by the UK's National Lottery Fund, a public body advised by, though technically independent from, the British Parliament.
Corré, an entrepreneur who founded the Agent Provocateur lingerie label, has timed his purge—via a bonfire in the North London neighborhood of Camden—to commemorate the 40th anniversary of the release of the Sex Pistols single "Anarchy in the UK." He encourages others to join him in flinging their punk bric-a-brac into the abyss.