Basel, Switzerland
The Swiss watch market is flagging, but you wouldn't have known it at Baselworld, the international annual watch and jewelry fair which wrapped Thursday (March 24).
Here, fine watchmakers—most of them Swiss—touted exquisite and over-the-top showpieces with price tags reaching well into six figures. They discussed the mechanical features, known in the business as "complications," that separate their watches from the rest of the schlock on the marketplace, along with their extensive production times, innovative materials, and over-the-top adornments.
And it makes sense: While Swiss watch exports are down overall—2015 saw a 3.3% decrease, according to the Swiss Watch Federation—Switzerland still leads the world when it comes to high-end watches.
The average price of watches exported by China in 2015 was about four dollars. The average price-tag on a Swiss watch was about $748.
That would be a bargain compared to these showpieces at Baselworld. Here are a handful of the timepieces from the world's finest watchmakers—along with their prices and the quantity to be made, in case you have a few hundred thousand dollars burning a hole in your pocket.
Hublot: Big Bang Sapphire All-Black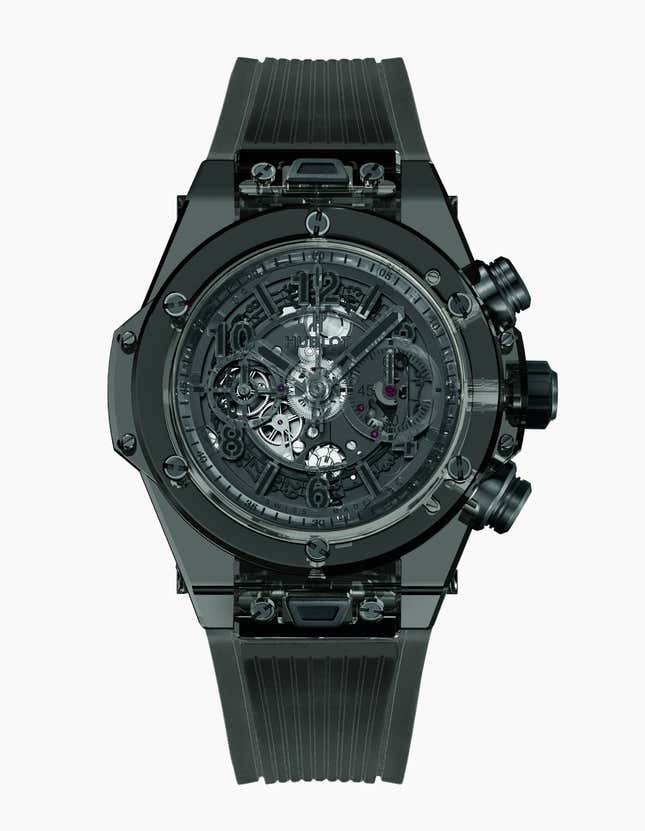 Why it's special: Hublot's high-tech, chunky black timepieces have a distinctive aesthetic that looks as natural on the wrist of say, Iron Man, as it does on DJ Khaled (also a fan). This one is made of titanium and smoked sapphire, which looks as badass as it sounds, and the titanium buckle on its rubber strap closes with an extremely satisfying click.
What it costs: $64,000
How many they'll make: 500 pieces
Hermès: Slim d'Hermès Pocket Panthère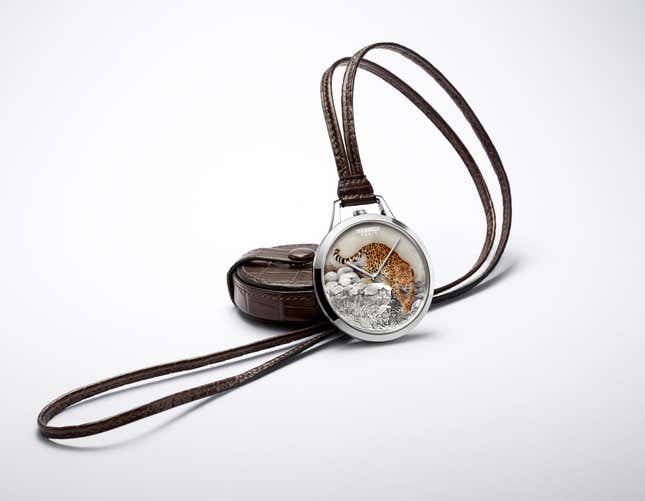 Why it's special: First of all, it's a pocket watch with a panther on it, so there's that. Two artists, engraver Jean-Vincent Hugenin and enamel painter Anita Porchet, collaborated to execute this portable work of art on a white gold canvas.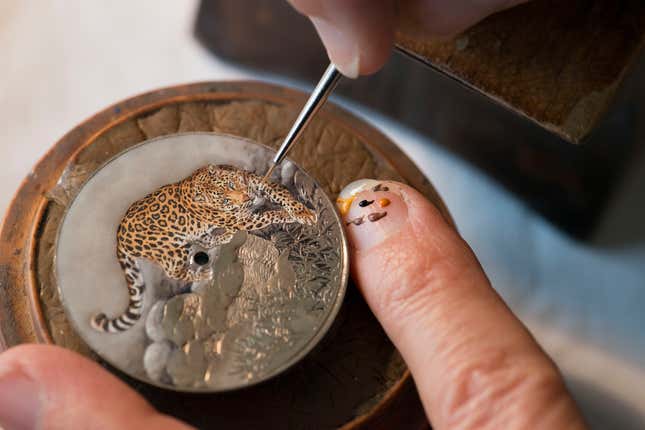 Porchet's painting is so fine she uses her fingernail—her fingernail!—as her palette. The back of the watch is transparent to show off its mechanical movement. But let's be honest, this one is really about the front.
What it costs: $261,000
How many they'll make: One
Seiko: Credor Fugaku Tourbillon Limited Edition GBCC999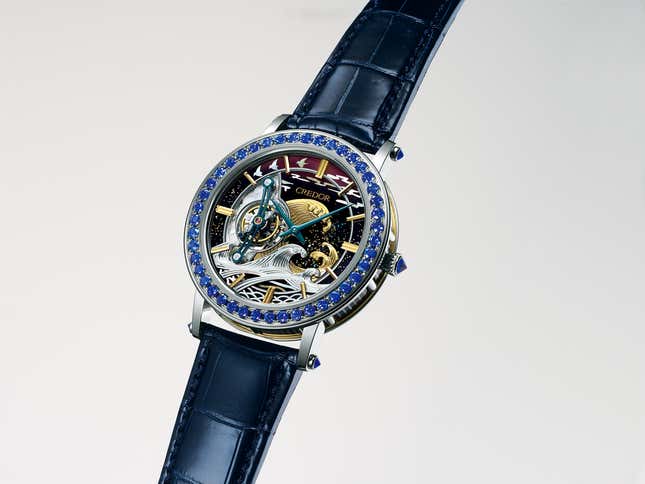 Why it's special: Okay, this one is Japanese, not Swiss, but we snuck it in with good reason. Three master craftsmen recognized by the Japanese government—one designer, one watchmaker, and one engraver—plus one lacquer artist, combined their skills to make a Hokusai wave-inspired watch as impressive on the back as it is on the front.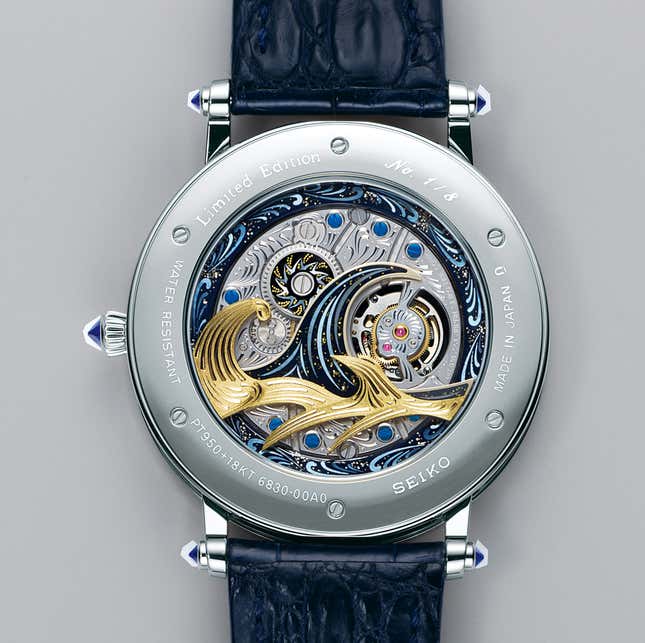 Watch nerds will appreciate its super-thin tourbillon mechanism—and anyone with eyes will appreciate the wave design on the dial and the 43 sapphires which surround it.
What it costs: About $460,000
How many they'll make: Eight pieces
Bulgari: Octo Finissimo Minute Repeater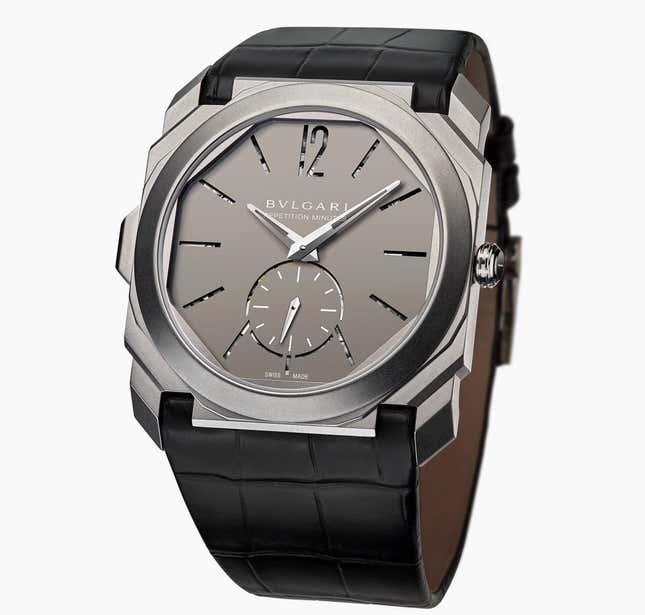 Why it's special: Like Seiko's Credor Fugaku, Bulgari's new showpiece boasts an ultra-fine tourbillon. Both claim to be the thinnest in the world, and though it looks like Bulgari's is probably the winner, that's not the feature that charmed us. Rather, it was when Bulgari CEO Jean-Christophe Babin picked up the watch like a toddler showing off his new toy, and activated the minute repeater: a feature that emits lovely crystalline tones letting the wearer know the time with a combination of chimes that specify the hours, quarter-hours, and minutes.
We think this should indicate 12:58, but are certain the watch read 11:58 when Babin demonstrated. To be honest, we're not accustomed to telling time this way, but understand it might be an elegant alternative to fumbling for one's phone in the dark.
What it costs: Approximately $165,000
How many they'll make: 50 pieces
Breitling: Superocean Chronoworks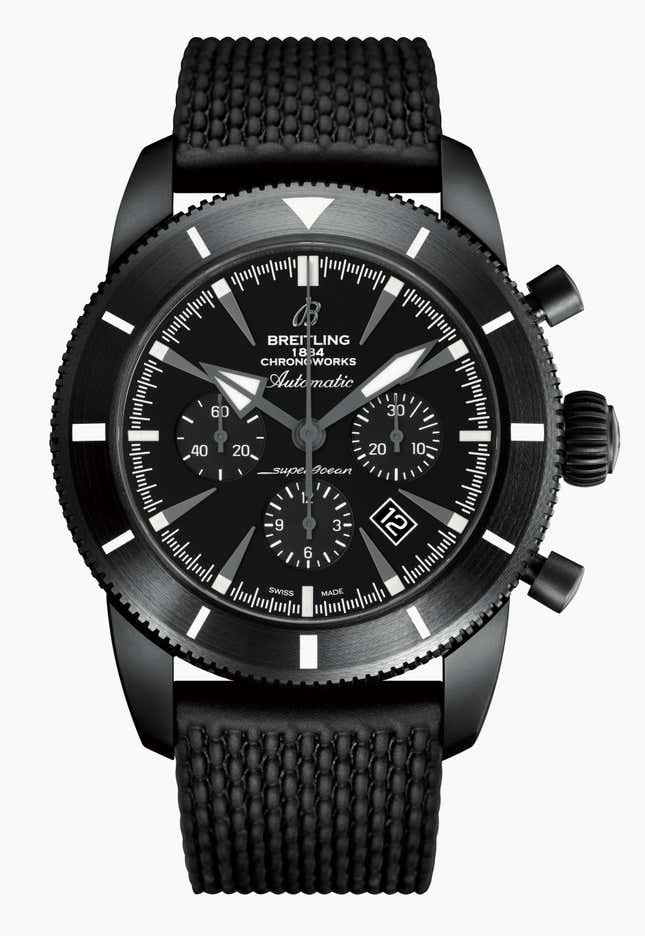 Why it's special: This watch has three different chronographs—aka stopwatches—which might be useful for timing your next Formula One race, or your kid's split at a swim meet. It's also incredibly energy-efficient, with a power reserve of nearly 100 hours. (Mechanical watches such as these get their energy from a wound spring, not a battery.) That means you can take it off for nearly four days without having to wind and reset it. Just be careful where you leave it.
What it costs: $39,295
How many they'll make: 100 pieces
Ulysse Nardin: Grand Deck Marine Tourbillon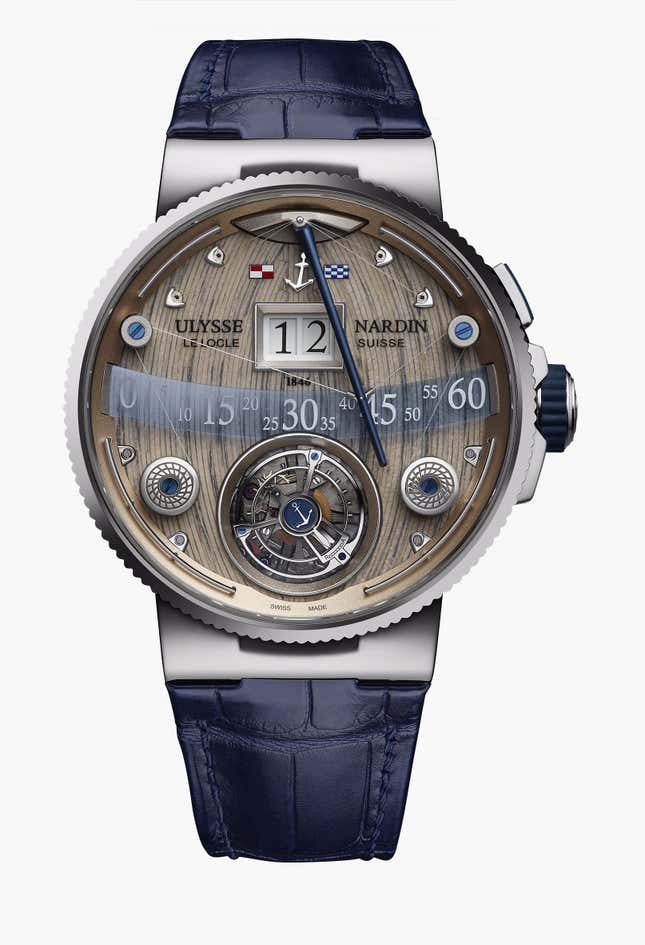 Why it's special: This one is for your favorite yachtsman. On the watch's dial, four little silver pins function like winches (those metal spools you use to crank in the sails) pulling the boom—the pole at the foot of the sail—across the watch's face over 60 minutes. Every hour, the watch's "boom" swings back across the its face. (This is the point on an actual boat when you yell "Jibe ho!" or at least politely tell everyone to watch their head.) The dial, made of teeny-tiny strips of inlaid grey oak, actually looks like a miniaturized boat deck.
What it costs: $280,000
How many they'll make: 18 pieces
Patek Philippe: World Time Chronograph 5930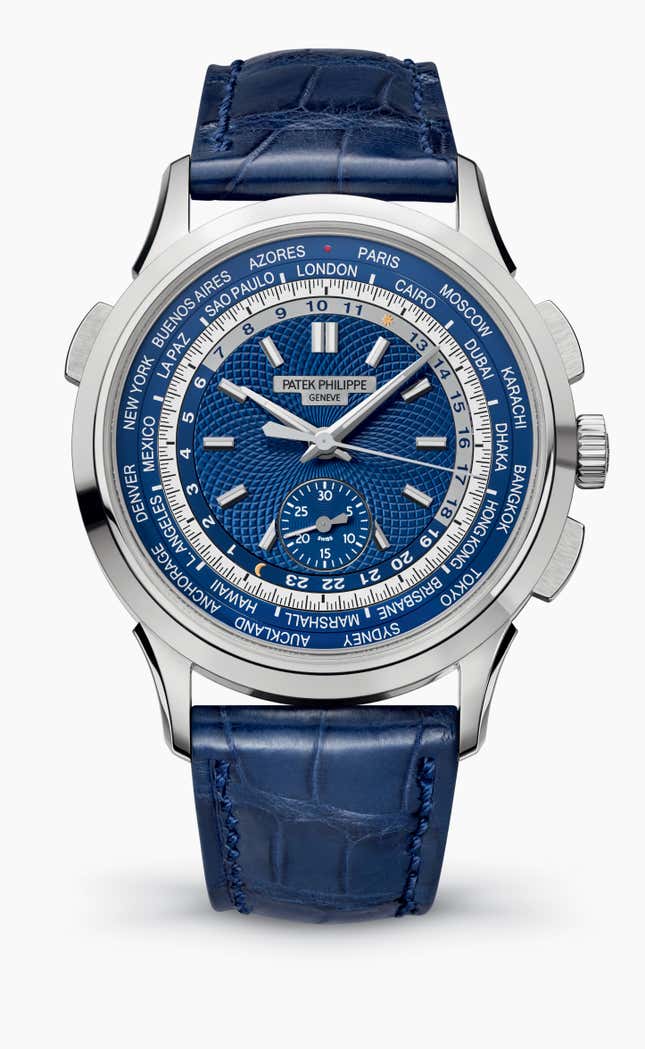 Why it's special: Need to ring your girlfriend in Dubai, but don't want to wake her? Just use the (white gold) pusher at 10 o'clock to turn the time zone of your choice to 12 o'clock. Then, should you wish, you can also use the chronograph to time your phone call. To be honest, we found a few other new Pateks to be far lovelier, but this is the one that has watch enthusiasts wound up (excuse the pun).
What it costs: $73,700
How many they'll make: undisclosed
Rolex: Oyster Perpetual Pearlmaster 39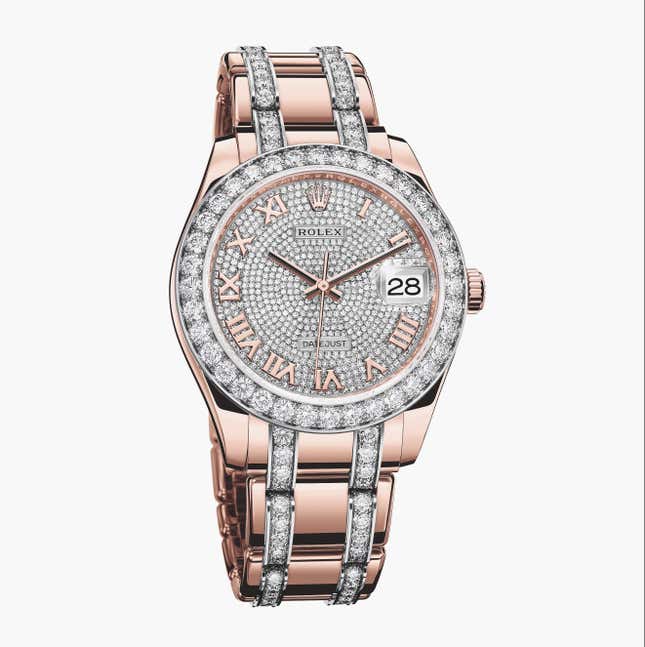 Why it's special: It's a Rolex covered in diamonds. That said, at just 39 mm, this watch was downright dainty compared to some of the hockey puck-sized cases required to contain the technology of these seriously advanced timepieces. Rolex has 14 patents on the mechanical designs powering this watch, lest you underestimate its technology. It will also tell you the date.
What it costs: $123,750
How many they'll make: undisclosed