It was not long ago that college housing in the US could be (fondly or otherwise) described with words like "squalor" and "grime." Nowadays, a better characterization might be "abject opulence."
Here's a sampling of some of the amenities offered by independent complexes like The Standard at the University of Georgia, Avalon at the University of California-Berkeley, and The Hub at the University of Arizona (all language directly quoted):
Individually keyed bedrooms with solid wood doors and designer carpet
Dry bar with beverage cooler
Insulated interior walls
Rooftop infinity-edge swimming pool with sun deck and poolside cabanas
Rooftop hot tub with integral seating (20 people)
White quartz countertops
Body spray shower system
Brushed ceiling fans
Two-tone, white, and espresso designer cabinets
Showerheads with Bluetooth speakers
42″ flat screen HDTV in living room
Outdoor community kitchen with professional BBQ grills
Courtyard fire pit
Electric vehicle charging station
Floor-to-ceiling Low-E glass windows
Outdoor sand volleyball court surrounded by stadium seating
24-hour expansive game room with billiards, foosball, poker table, and golf simulator
And so on, and so forth. Most of these luxury off-campus spaces easily look more like beach resorts than student housing.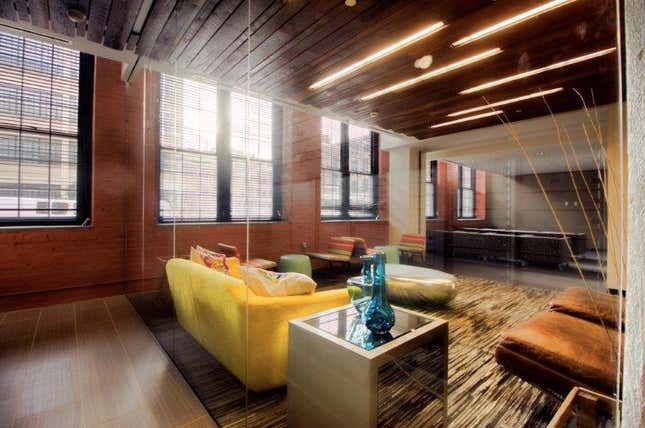 There's no shortage of of rich students on most college campuses—and many of them are willing to pay extra for upgraded living situations that leave the ordinary experience of university-sanctioned housing behind. Real estate developers are increasingly realizing the demand for cushy off-campus housing: that market has soared from $3 billion in 2014 to $5.6 billion in 2015, according to data provided to Quartz from commercial real estate services firm CBRE.
And as the properties around schools—especially urban and elite ones—get both more expensive and coveted, developers want to squeeze out as much profit from renting those spaces as possible. To do that, they're cramming in these luxury amenities, which go far beyond what students need—or ever dreamed about.
Roughly 80% of these off-campus spaces offer swimming pools while only around 40% provide dedicated study rooms, according to a Bloomberg analysis—proving that it's not exactly students' academic success with which developers are most concerned.
Of course, not all college kids are gravitating toward luxury options. Many can't (or just refuse to) dole out the cash, and there's also a significant chunk of US colleges that require students to stay in dorms for at least a few of their four years.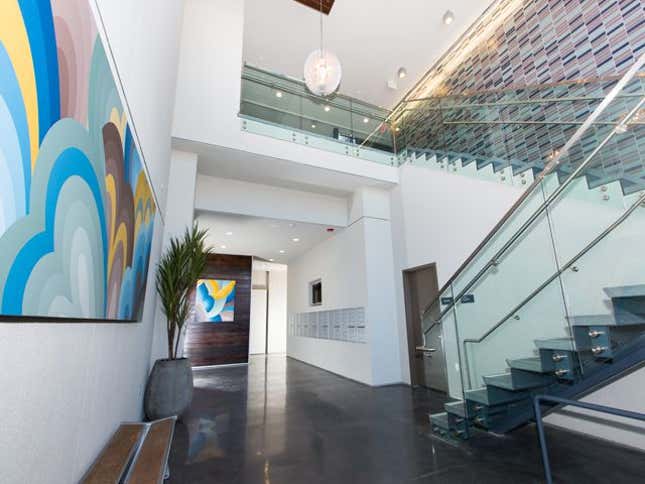 Yet criticism of the surge in luxury college housing—which isn't just limited to the US—has not been light.
The moral absurdity of 20-year-olds lounging in infinity pools aside, some say these ultra-pampering complexes drive students into irresponsible debt. (Jaclyn Fitts, national director of student housing for CBRE, counters that argument: "There's a large selection of product in most university towns and students have many choices. It's not as if someone's being forced to live somewhere nice because there's no other place available.")
There is another, more worrying potential consequence: opulent off-campus offerings may also pressure colleges to step up their own facilities in order to keep people living in their own housing. But when schools invest in expensive new amenities, it's students' tuition bills that go up.
In these times of disastrously mounting student debt, that would be—in a word—bad.