An early look at China's economy in March—the HSBC China Purchasing Managers' Index—suggests the manufacturing sector continues to expand this month. The gauge rose further into expansionary territory at 51.7, from 50.4 in February. (A reading above 50 indicates expansion, below suggests contraction.)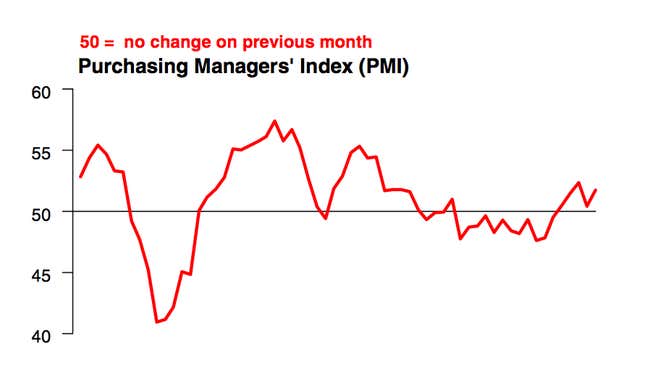 The early read on European output shows the the picture getting uglier, although Germany managed to shake off the worst of it. Perhaps, that's because a shrinking share of German exports are going to European neighbors, as we've previously pointed out.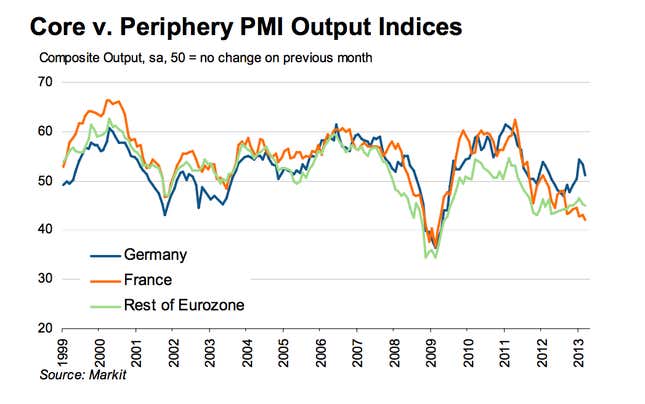 Sloppy weather was expected to hamper consumers, but retail sales—including fuel—jumped 2.1% in February compared to January. That's much sturdier than the Bloomberg consensus expectation of 0.4% increase. But these numbers can be pretty choppy so best not to get too excited about a surge in British consumption any time soon.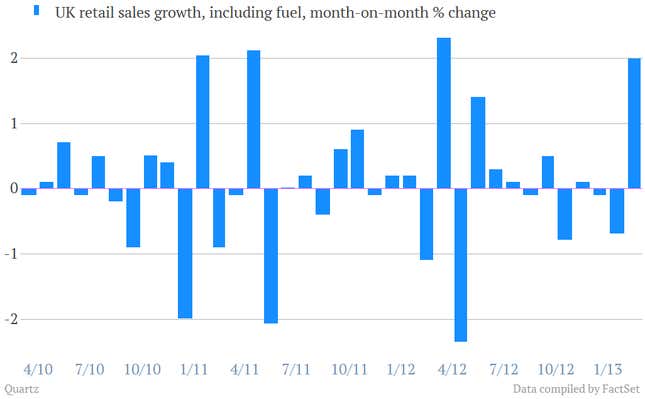 Weekly jobless claims rose slightly—a piddling 2,000—but they effectively remained around their lowest levels seen since the recession hit, suggesting sustainable job growth in the US remains in place.