It's been an incredible year in sport—particularly if you're a soccer or basketball fan. But if you want to watch the denouement in person, well, that's not going to be cheap.
In basketball, Golden State Warriors are on the verge of breaking the winning-streak record set by Michael Jordan's Chicago Bulls in 1995-96. The Oakland team—backed by a team of Silicon Valley venture capitalists looking to do things differently (paywall)—are seeking to become the first to get 73 wins in a regular season with its last game at home to the Memphis Grizzlies.
The price to watch the record being broken? You'll will have to pay as much as $15,900 for courtside seats on StubHub.
Which is still cheaper than the $27,500 needed to watch Kobe Bryant's final game for the LA Lakers. The 18-time all-star, five-time championship winner, and third-highest scorer in NBA history is set to end his 20-year-career tomorrow (April 13), when his team faces off against Utah Jazz.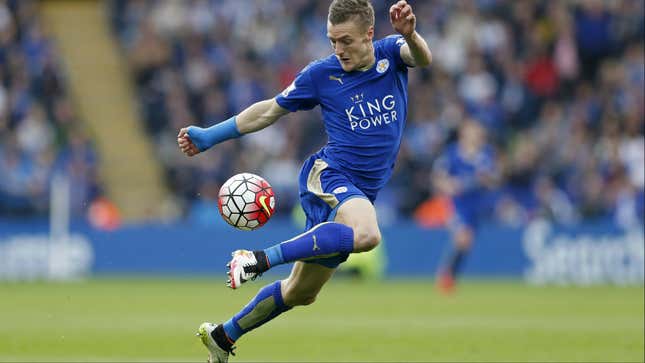 In England, it's almost the end of the soccer season and seven points clear at the top is Leicester City.
The team—threatened with relegation last year—is only three wins away from clinching this year's Premier League title; Leicester has already earned itself a spot in Europe's elite Champions League, playing against the likes of AC Milan and Barcelona next year.
The last time a team that wasn't Chelsea, Arsenal, or the two Manchester clubs won the league was Blackburn in 1994-95.
Fans who want to say "I was there when Leicester won the title" will have to dig deep into their pockets. Tickets to watch their team's final home game sold out within 90 minutes yesterday (April 11); they're already being resold for £15,000 ($21,385) a pair.
The ticket prices highlight just how crazy this year's Premier League has been. Unsurprisingly, many Leicester fans are unhappy to have missed out on the opportunity to watch their team make history. That said, there's always the possibility of watching them all next season—as champions of England.