It will take decades for Myanmar to undo some of the economic damage inflicted by the military regime that ruled the country for more than 50 years.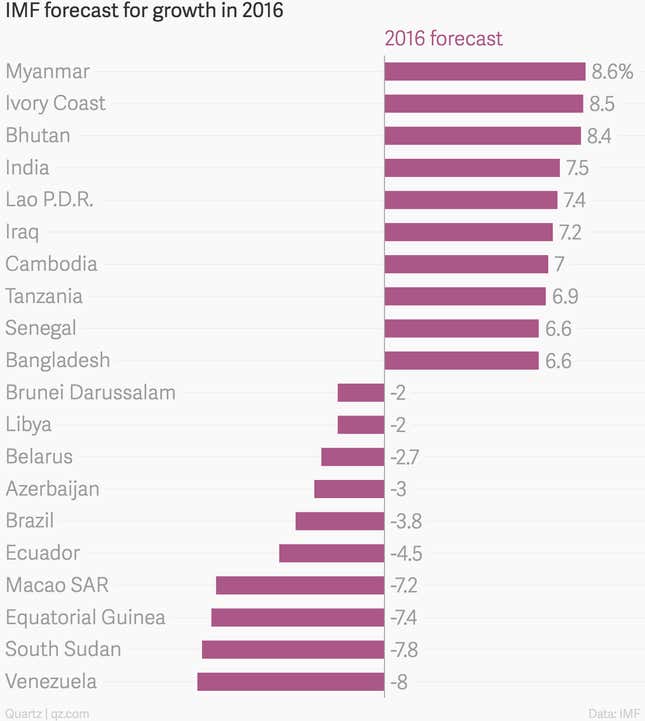 But after the country installed its first civilian government in decades in March, the healing is under way. In the latest World Economic Outlook , the International Monetary Fund forecasts Myanmar's economy will grow by 8.6% in 2016, the fastest pace among the nearly 200 countries for which the organization provided forecasts.
The country's agriculture sector has tremendous potential—Burma was once the world's largest rice exporter—and its workforce could staff the kinds of factories that are driving the growth of textiles and footwear in Vietnam.
Still, there's a long way to go. With per capita GDP of a bit below $1,300 in 2015, Myanmar remains one of the of the world's poorest countries. Its per capita GDP is wedged between Bangladesh and Yemen.
Burma's road will be long and hard. The world should wish the country luck.