Advertisements are coming to NBA jerseys. The basketball league's board of governors has approved a three-year pilot program that will allow ads on team uniforms for the first time in NBA history.
Player uniforms will have a 2.5 inch-by-2.5 inch patch on the upper-left part of the chest, and each team will be responsible (paywall) for selling its own ad space. The ads will debut in the 2017-2018 season, which happens to be just when Nike replaces Adidas as the league's exclusive apparel provider.
NBA commissioner Adam Silver has long said the decision, which has been in the works for years, was "inevitable."  Not only does it offer advertisers a new source of publicity and more exposure to the NBA's fan base, but Silver believes it will do the same for the league itself.
"One of the reasons we want to do it is that it creates an additional investment in those companies in the league … But once [the sponsors] put their name on the jerseys, they'll then use their media to promote the NBA extensively. That's probably the greatest reason for us to do it," Silver said in an interview with ESPN.
Not to be overlooked, it also offers the NBA access to a previously untapped source of income—and quite a large one. Estimates of the amount of extra revenue it could bring the league range from $100 million a year to $150 million. Each team would keep half the money it earns from selling the ad space. The other half would go into a revenue-sharing pool, helping to offset any disparity between less popular teams and the league's star franchises.
The sponsor patches will not appear on the retail jerseys sold to the public, though teams will be able to sell versions with the patches in their own stores.
Some other US leagues already allow advertising on jerseys, including the WNBA. In the women's league, the Phoenix Mercury and Los Angeles Sparks debuted ads on their uniforms back in 2009. The practice has since spread.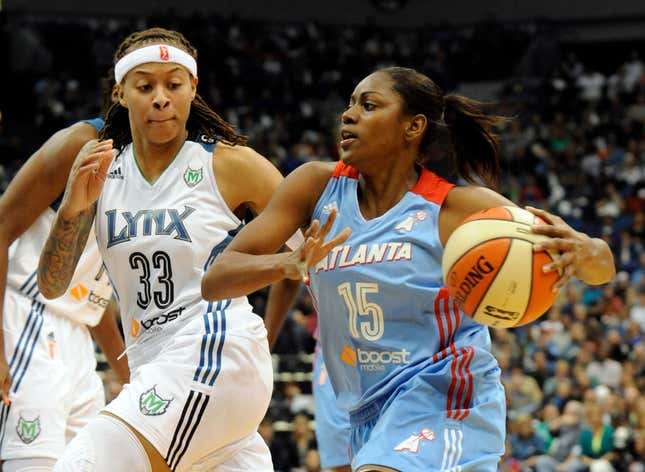 The 2017-2018 season was already set to see a change to NBA uniforms. As Nike takes over as sponsor, it will be the first to have its logo appear on all jerseys in the league.
This post has been updated to include information about the retail versions of the jerseys.