Greece has seen a big drop in the number of refugees and migrants coming to the country following an agreement between the EU and Turkey that calls for "irregular" arrivals from Turkey to be turned back or deported.
The agreement came into force on Apr. 4. Arrivals to Greece in the first half of this month declined by about 90% compared to the first half of the previous month, according to the International Organization for Migrants (IOM):
Human rights groups have criticized the agreement, saying it disregards the rights of refugees, asylum seekers, and migrants. They argue that it may force smugglers to try more dangerous routes. Andrew Stroehlein, European media director for Human Rights Watch, says that closing borders is likely to force people to take "longer, more complicated routes that are more expensive," into Europe, enriching smugglers along the way.
Among these, and especially popular in the warmer summer months, are the central and western Mediterranean sea crossings, which includes the longer trips to Italy from North Africa and the journey to Spain from Morocco, which requires navigating strong currents around the Strait of Gibraltar. A third option is to enter Ceuta and Melilla, Spanish territories that sit within Morocco's northern coast: This past weekend, 136 people were rescued off the coast of Morocco, likely attempting to get there.
These Mediterranean crossings from north Africa were previously the most popular routes into Europe, despite the perils they pose, before being overtaken by the eastern route into Greece via the Aegean Sea. Now, with arrivals on that route facing deportation, and the Balkan countries around Greece also closing their borders, humanitarians are turning their attention further west.
Indeed, data from UNHCR, the United Nations refugee body, show that sea and land arrivals to Italy and Spain have risen sharply in recent months. In the first quarter of 2016, migrant arrivals to Italy rose to almost 19,000, versus just over 10,000 over the same period in 2015, while arrivals to Spain went up to about 900 this year compared with 550 last year.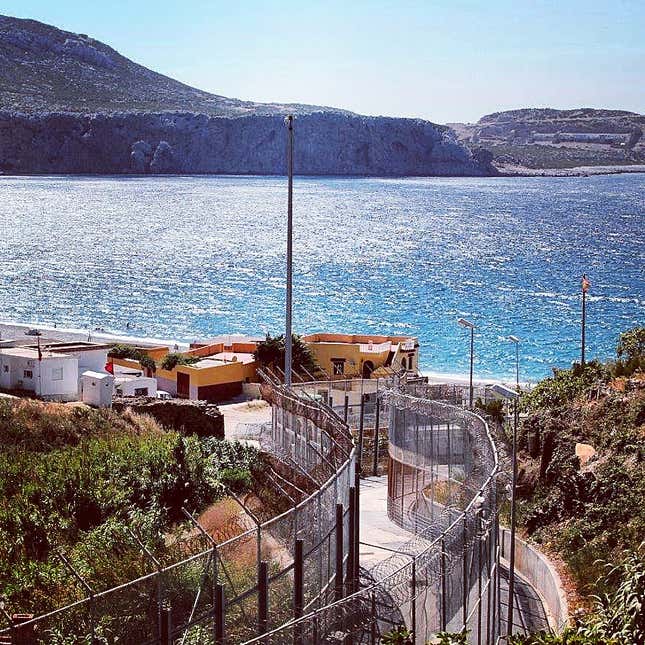 IOM cautioned that it couldn't yet link the increase in these crossings to the EU-Turkey deal. But Daniela Segreto, who leads a special initiative for immigration in Sicily, says that the effects of closing the route to Greece was already being felt in Italy. "These people come anyway," she says, adding that she doesn't consider it to be an "emergency," but rather a new normal. "It's an unstoppable phenomenon that we can only try and manage," she says.
Last week, the Guardian reported smugglers were re-advertising crossings from Turkey to Italy, at four times the cost of a trip to Greece.
In 2015, nearly 3,500 people died attempting to cross the Mediterranean, particularly around Sicily. Earlier this week, 400 people were feared dead while attempting the sea crossing to Italy. Details of the incident have yet to be confirmed. Around the same time, six people were found dead (link in Italian) and 106 were rescued trying to cross to Italy from Libya on a rubber boat.
These incidents took place almost a year to the day after the worst shipwreck in the Mediterranean in recent history, which claimed the lives of an estimated 800 migrants trying to cross from to Italy from Libya.