Two sedans by Chinese car-maker Changan completed a 2,000-km (1,200-mile) journey from Chongqing in central China to Beijing, the capital in the country's northeast, on April 16. The drive is the first long-distance test of autonomous driving technologies in China.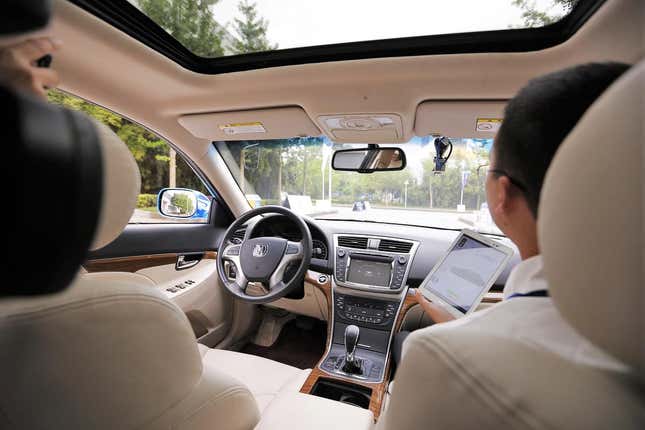 The cars—Raeton sedans painted an eye-catching reflective silver—drove autonomously on highways so long as it didn't have to change lanes. The car had the ability to pass slower traffic, but only if the driver requested it. It could also examine speed-limit signs posted on highways to stay legal, according to Changan. The car was equipped with cameras, radars, and used algorithms to achieve its autonomous phases, in keeping with technologies used by other car-makers.
Changan has a joint-venture with Ford to produce its vehicles in China, the world's largest market for cars. Chinese companies are pushing for automation in their vehicles, ranging from car-maker BAIC to internet giant Baidu, as they compete with global tech firms like Google and car-makers like Ford and Jaguar Land Rover.
The Changan drive is less than half the distance traveled by a semi-autonomous car operated by Delphi, which develops car-automation software, which drove from San Francisco on the United States' west coast to New York on the east coast. That journey was 5,500 km in length.