American companies cut back on business equipment orders in February from the prior month, according to the latest reading on US durable goods.
But the decline in February, most likely represents something of a give-back from strong business spending in January, when new orders on so-called non-defense capital goods excluding aircraft hit their highest levels since March 2010.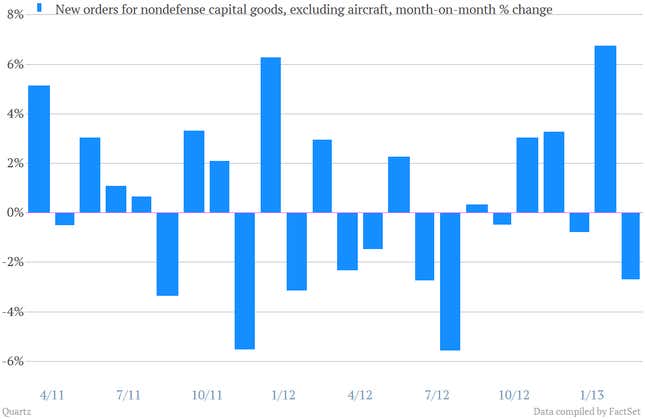 The headline reading on the durable goods report was much better than expected, showing a 5.7% gain, driven by sizeable orders for aircraft. "Both total and core orders point to a healthy trend for business," wrote BNP Paribas analysts, of the report.