In 1969, a father's worry over his son's asthma had irreparable consequences.
On May 3, Macmillan's St. Martin's Press will release Scientology, My Son David Miscavige, and Me, a book by Ron Miscavige, the father of the controversial church's leader. In it, he writes that he first introduced his son to Scientology because he had bad asthma and allergies.
Miscavige was hoping that a cleansing session known as "auditing" would help with his son's attacks; the younger Miscavige became enamored with Scientology as a result.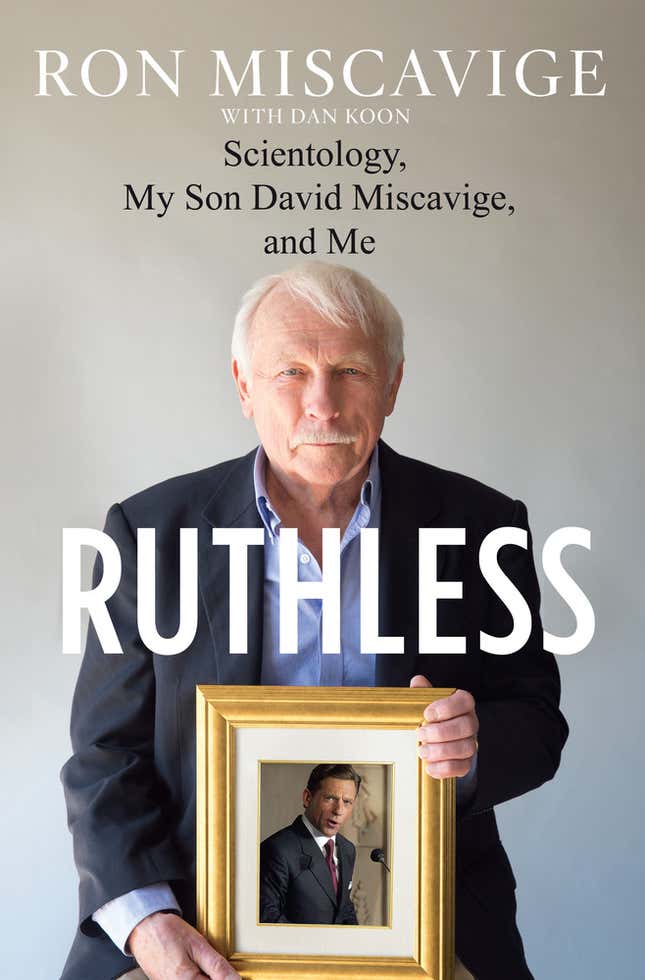 In an interview with ABC News 20/20, Miscavige says his son, age 9, walked out of the audit bright and smiling. "I think it was at this moment that he decided, 'I'm going to do something with this,'" he says.
The church confirms the auditing session that led to David Miscavige's interest in scientology. "In reality, David Miscavige was the one who led the rest of his family into Scientology," the church writes in an email.
"After an auditing session that lasted approximately an hour, the asthma attack Mr. Miscavige was suffering from completely subsided. From that moment Mr. Miscavige knew he had found the answer to both his ailment and what he would make his life's pursuit," the church adds.
David Miscavige, who's described variously as beloved, charismatic, ruthless, violent, and "kind of an asshole," would grow up to work directly with the church's founder, L. Ron Hubbard, and succeeded Hubbard as leader of the church after his death in 1986.
The church has denounced Ron Miscavige's book as a money-making venture and "a sad exercise in betrayal."