The gorgeous, tree-lined thoroughfare of El Paseo del Prado in Havana became a runway last night (May 3). It was the setting of Chanel's new cruise collection, which mixed the house's signature styles with riffs on early 1950s suiting, mid-century glamour, and the vintage cars that have filled Havana's streets since time stopped with the 1959 revolution.
The open-air show, set against Havana's backdrop of colorful architecture and lush foliage, looked amazing, and the 600 or more guests, who included celebrities such as Gisele Bündchen and Tilda Swinton, clearly had a blast. It was a joyous Cuban fantasy, complete with a dancing finale, that practically longed for the old days of gambling and luxury before Fidel Castro and communism took over, an awkward message perhaps for anyone who understood the poverty and oppression that contributed to the revolution.
It also signaled the sweeping changes set to transform Cuba yet again as it warms to capitalism and restores relations with the US.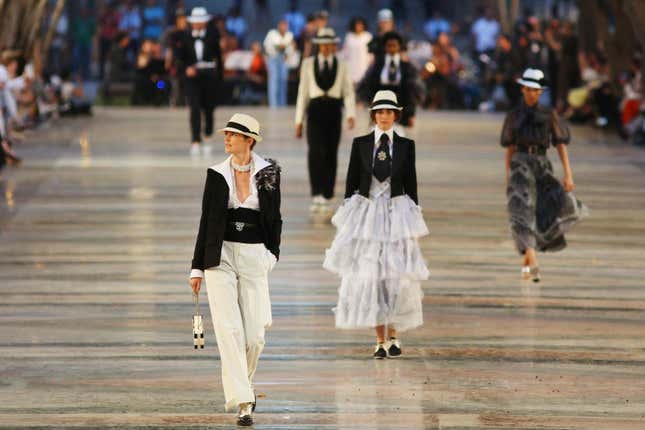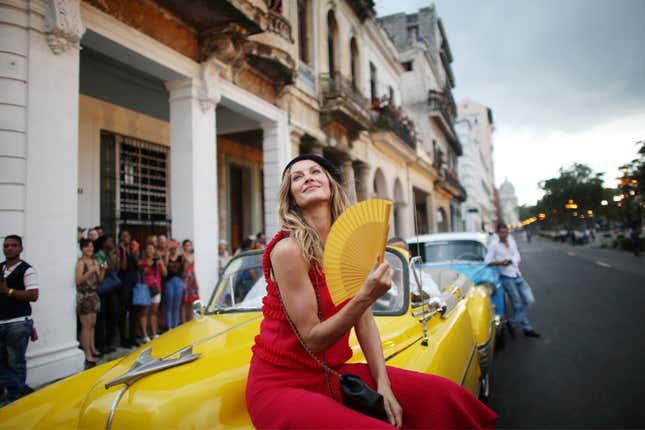 Those changes are quickly taking place. The first US cruise to Cuba since the revolution docked on May 2, and Starwood recently became the first US company in decades to begin operating hotels in Cuba. High-end travelers are anxious to visit, too: A survey of luxury travel agents picked Cuba as the top destination for luxury travel in 2016.
Meanwhile, the country still struggles with poverty. Roughly 70% of Cuban workers are employed by the state and earn $25 a month on average. Police were reportedly clearing out homeless people in the area of the Chanel show days before.
The celebration of material wealth that a luxury fashion show like Chanel represents sparked some uncomfortable discussions about the growing gap between the rich and poor in Cuba. One student told Reuters it was an event "for very few people" since Chanel's products are so expensive, and at present the company does no business in Cuba. Many ordinary Cubans were unable to see the show. According to the AP, hundreds of security agents kept ordinary Cubans blocks away.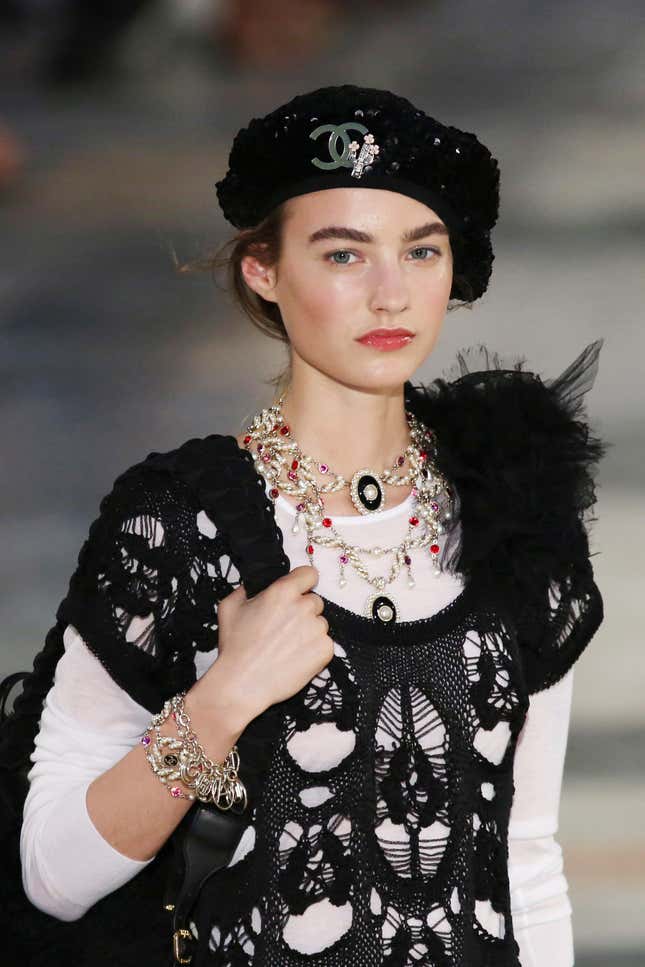 But others warmly welcomed Chanel, waving from the dilapidated balconies overlooking the street. "Just because I can't afford it doesn't mean I want to deny others that luxury," another woman told Reuters. "And who knows, maybe one day. It's important to dream."
Chanel may be the first luxury fashion label to show in Cuba, but it isn't the first to find Cuban inspiration since US relations have thawed. A few Cuba-themed collections have appeared, including Castro and Che Guevara lookalikes. Chanel winked at Guevara, too, with berets that recalled the revolutionary leader and the hat's French roots.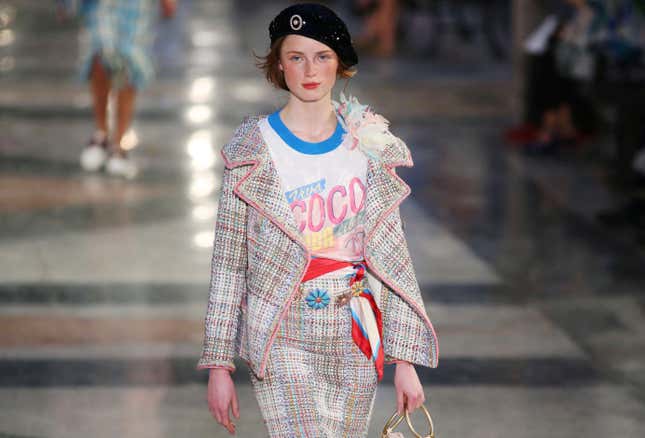 Karl Lagerfeld, Chanel's creative director, is apparently a huge fan of Latin music and was once a competitive cha-cha and tango champion (paywall). That love was clear as models clad in dresses costing thousands of dollars danced with Cuban musicians at the end of the show. The times, they are a-changing.