When the Venice Architecture Biennale opens on May 28, visitors can expect to see some fancy architecture concepts, designed to improve the planet. But a modest building project to be displayed on Brazil's pavilion has already vastly improved the life of one person.
Casa Vila Matilde is the newly-refurbished home of Dalvina "Dalva" Borges Ramos, a 74-year-old house maid in the outskirts of São Paulo, Brazil, as Catraca Livre reports.
After a storm ravaged her 25-year-old home and caused the roof to collapse in 2013, her son Marcelo became increasingly concerned about her safety. Given the severity of structure's crumbling architecture and Ramos' 150,000 reais ($43,000) life savings, Marcelo gave full creative freedom to the local architecture firm Terra e Tuma Arquitetos to rebuild the house, with only one request: speed.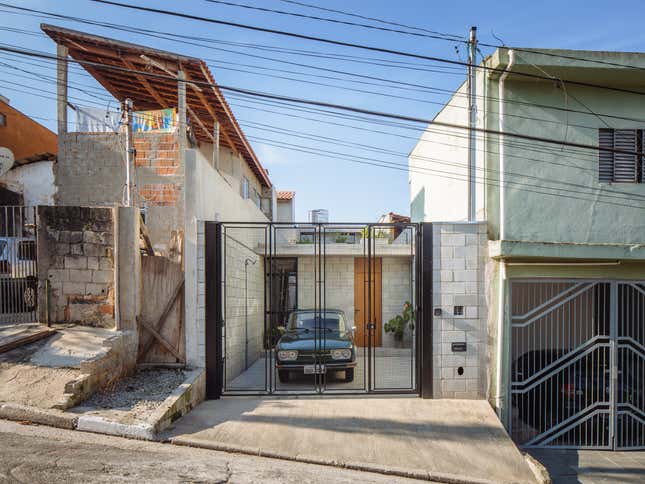 After carefully demolishing the old house and fortifying its foundation and retaining walls, the architects maximized the plot's skinny 4.8 m x 25 m (16 ft x 82 ft) footprint with a two-story 95 sq m (1,000 sq ft) house, a courtyard, and a rooftop vegetable garden. "We used our recent experiences in exposed, structural wall blocks to erect a low-cost building, with great control and agility," explained Terra e Tuma in the project description, referring to the exposed cement blocks in Ramos's house. The firm had been experimenting with hollow blocks in their higher-end commissions.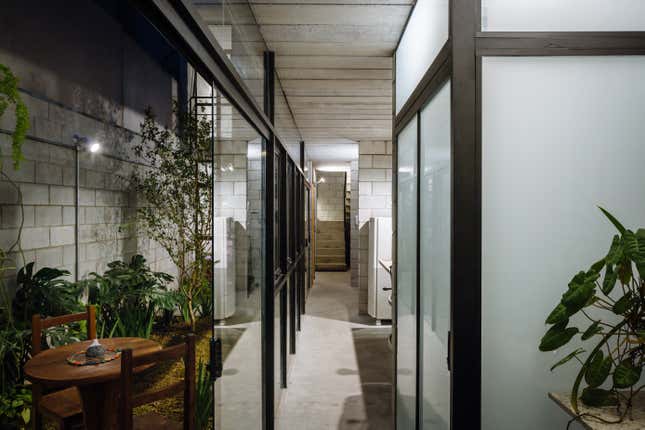 So how did Ramos like the brutalist hollow-block look of her new home? "At the first, Ms. Dalva was a little bit surprised by the result," says Terra e Tuma co-founder Danilo Terra to Quartz. But with the worldwide attention to the project, Terra added, "she's made herself at home properly. She fell in love with the garden."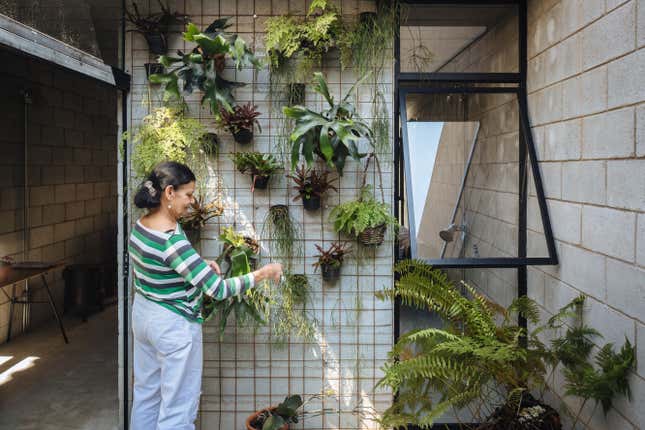 The architecture blog Archdaily chose Casa Vila Matilde as the "Building of the Year" in the home category in 2015. It will be featured among 14 projects in an exhibition called "Juntos" [Together] in Brazil's pavilion.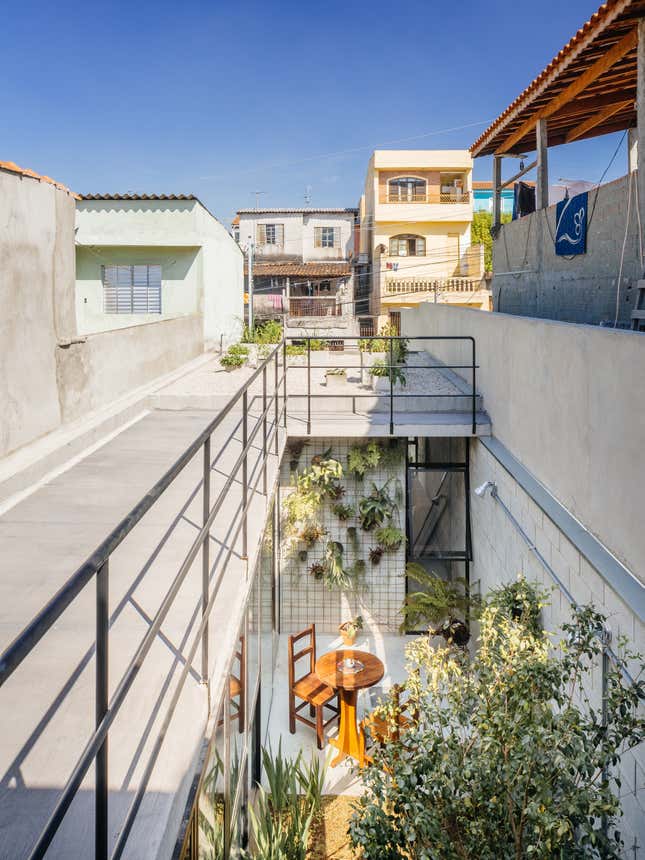 The Venice Biennale has embraced a social-change minded theme this year, an approach championed by its curator, the progressive Chilean architect Alejandro Aravena. The 48-year old Pritzker Prize laureate explained that 15-year-old festival will pose questions about the architect's role in improving the quality of life for those living in the margins.