A new patent from Facebook suggests that if we really want to convey our cognitive state through pictograms to the people we send messages to, the best way to do it may not be through emoji, but through ourselves. 😱.
The patent, awarded to Facebook on May 3, outlines a process for users to reprogram simple emoticons with images of themselves, effectively turning themselves into personalized emoji. If ":)" is typed as part of a message, Facebook Messenger would automatically convert that into a picture of the user, smiling, when the message is sent.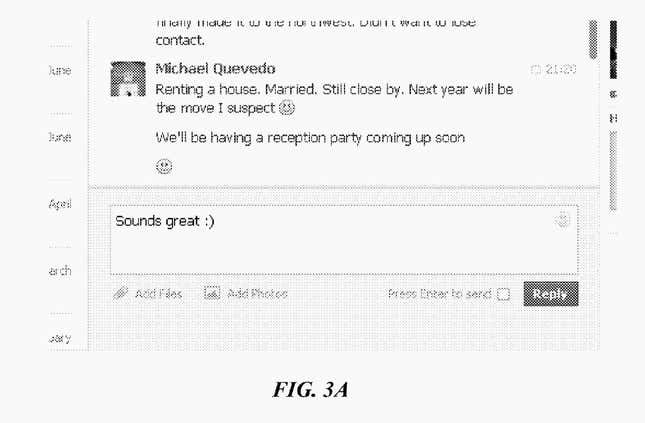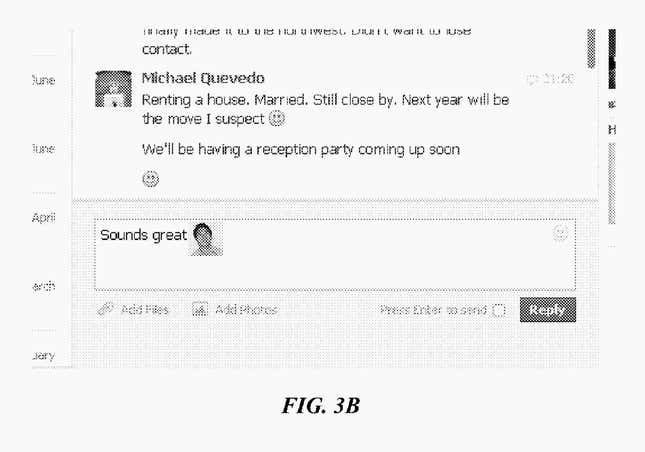 The patent also suggests that when the user types in an emoticon, Facebook could actually suggest a photo of the person that represents that emotion. Although Facebook is already using machine learning to recognize faces in photos without users having to specifically tag them (sometimes with questionable results), serving up customized emoji based on users' photos seems like something that even an artificial intelligence system might struggle with.
But personalizing its service is part of the playbook now at Facebook. The company recently launched a new set of reactions for posts on the social network, which apparently few people are using, and it has had various stickers and gif add-ons for its Messenger app for a couple of years.
Meanwhile, users already have been able to do nearly the exact opposite of this new patent: They can add emoji to real photos, if they feel so inclined. Facebook also had a function where users could type the ID of a Facebook page into chat (that long string of numbers that appears after the facebook.com/profile URL) and the profile photo associated with the page would pop up in the chat, but that seems to have been discontinued.
Facebook wouldn't be the first platform to provide personalized emoji. Slack, the corporate communication tool, allows users to upload small photos to include in the emoji lexicon for their group, which any member can call upon by typing some simple code.
Facebook wasn't immediately available to comment on its plans for the patent. While there's no guarantee it will show up as an actual feature, it would be a welcome addition for anyone who has tired of the standard emoji set.