A dark story about a marriage torn apart by a defiant act of vegetarianism has won the Man Booker International Prize.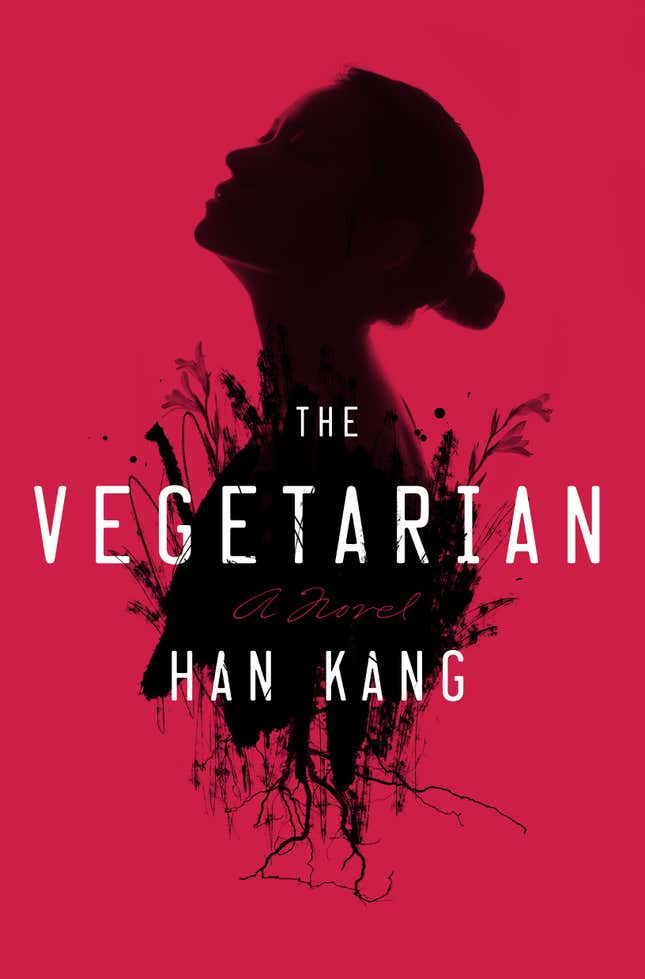 The prize committee announced today (May 16) that the award goes to the novel The Vegetarian, written by South Korea's Han Kang and translated by Deborah Smith. The prestigious literary prize honors fiction translated into English.
Published by Portobello Books in the UK, the violent, visceral book is about a couple whose marriage is tested when Yeong-hye, the wife, decides to stop eating meat after a disturbing dream.
Bleak, strange, and creepy as hell, the story that unfolds is about what we expect from our bodies and what we expect from our families and relationships.
An early passage reads:
"As far as I was concerned, the only reasonable grounds for altering one's eating habits were the desire to lose weight, an attempt to alleviate certain physical ailments, being possessed by an evil spirit, or having your sleep disturbed by indigestion.

In any other case, it was nothing but sheer obstinacy for a wife to go against her husband's wishes as mine had done."
This is the first year the award is being given for a single work and the first in which the prize money—£50,000 (about $71,000)—will be split evenly between the author and translator. Last year the prize was given to Hungarian writer László Krasznahorkai for his body of work, which includes novels The Melancholy of Resistance and Seiobo There Below.