The internet of garments is here, courtesy of Levi's.
On the final day (May 20) of Google's I/O developer conference in Mountain View, California, Levi Strauss innovation chief Paul Dillinger donned a denim jacket woven with conductive yarn. By touching, tapping, or swiping the jacket's wrist, he demonstrated how it can play music, pause, and skip tracks. The jacket is only a prototype, but when the consumer version goes on sale next spring, it could theoretically get directions, answer and deny calls, and log bike rides, among other actions.
"Anybody who rides a bike knows it's a terrible idea to try to navigate the screen of your phone while you're navigating busy city streets," Dillinger said. "This becomes a copilot for your ride and your life."
At last year's I/O conference, Levi's and Google announced a partnership to create connected clothing, which Dillinger at the time called "science fiction." Google's experimental unit, Advanced Technology and Projects (ATAP), produced Project Jacquard, the technology behind the jacket's interactive fibers. Jacquard threads are woven into the cuff of the Levi's jacket. Before it goes on sale, developers will get access to a "beta" version so they can build additional functionality.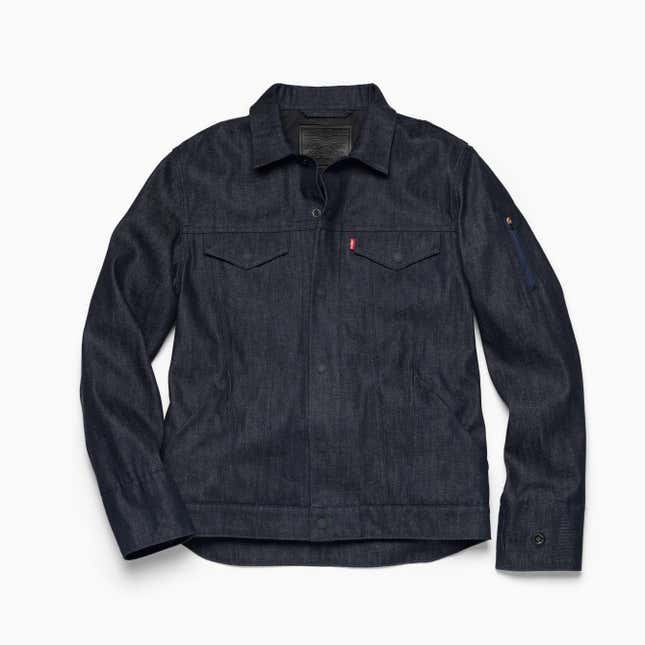 "This is tough technology," Dillinger said. "At the end of the day, you can wad it up and throw it in your backpack. If you get this thing dirty, you can put it in the washing machine."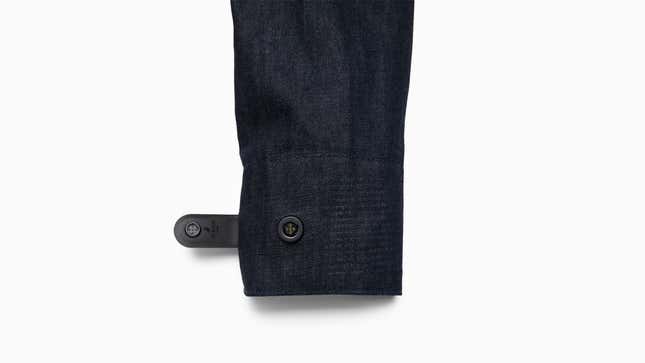 Ivan Poupyrev, ATAP's technical product lead, said Levi's didn't have to change the way it manufacturers its textiles to produce the smart jacket. "At the end, it's a regular jacket," he said. "It feels good, and it makes you look great."