In April 2016 WeWork, a $16 billion company that leases office space and then rents it out to startups, launched its most radical experiment yet. It unveiled WeLive, residential properties in New York and DC that house young professionals in pampered, if cramped, apartments with Silicon Valley-style amenities like free yoga classes, daily housekeeping services, and unlimited beer.
The premise was hailed as bold and visionary. But it's actually nothing new. Co-living for young professionals has been alive and well in China for years—and it is growing much faster than in the US. Nationwide chains offer thousands of temporary housing units for millennials eager to live away from their parents, and with each other.
And they're raising huge amounts of money. There's Mofang Gongyu, the Warburg Pincus-backed Shanghai company with over 1,000 units,  that raised $300 million in funding in May and is now reportedly worth over $1 billion (link in Chinese). Then there's Youke Yijia, which raised $22 million in November 2014 (link in Chinese), and Mogu Gongyu, backed by IDG Ventures China and Ping An insurance, which raised $30 million that same month (link in Chinese).
The allure of You+
The best-known chain among China's startup community, if not the largest, is You+. After co-founders Liu Yang and Liu Xin opened the first branch in Guangzhou in 2012, they sought venture capital and quickly established a nationwide chain of residences with the help of Su Di, one of the architects behind Beijing's Innoway startup hub. You+ currently claims to house over 10,000 people across its 25 branches and has received over $20 million in venture capital funding from prominent Chinese investors including Xiaomi founder Lei Jun.
You+'s residences have a warehouse-chic look not uncommon for co-working spaces, but with a few local twists. In the Guangzhou branch along Baogang Avenue, Chinese pop blasts from the speakers as residents peck at their laptops or play pool. Washing machines take QR codes for payments using WeChat. Cigarette smoking—which would get one exiled in Silicon Valley—is permitted. Ashtrays are on almost every table in the common area.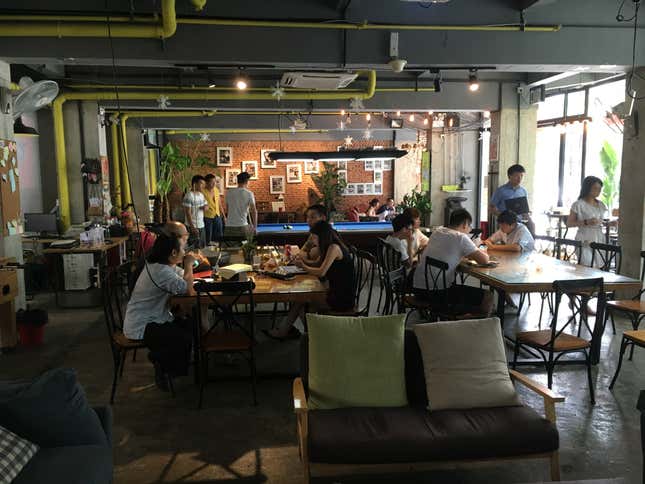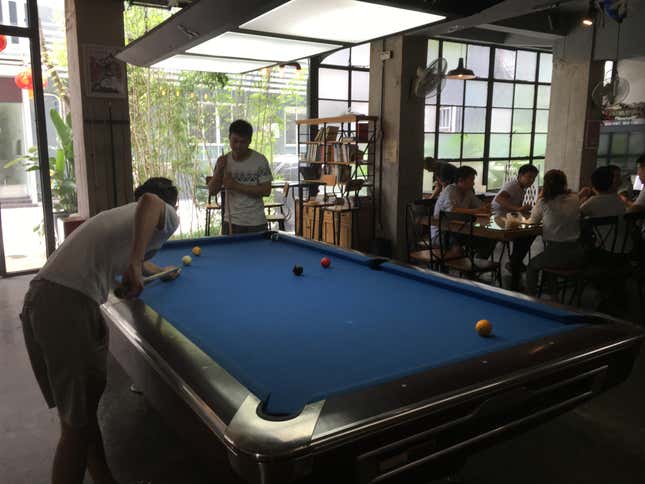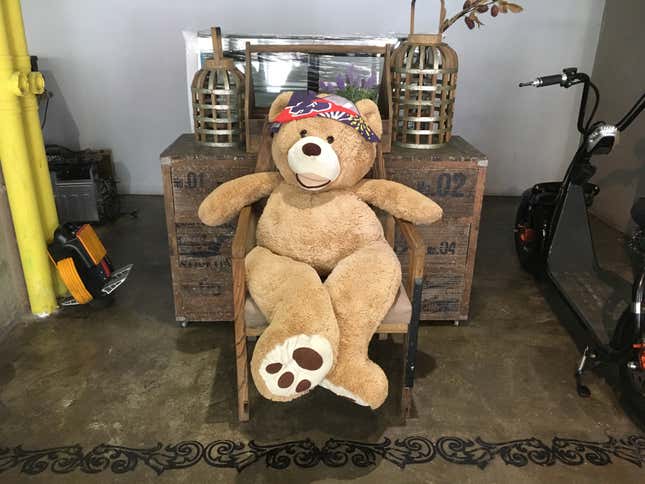 Most bedrooms are between 20 to 50 square meters, and cost 2,000 yuan ($303) per month to rent. Bathrooms are private. The minimum duration of a stay is six months.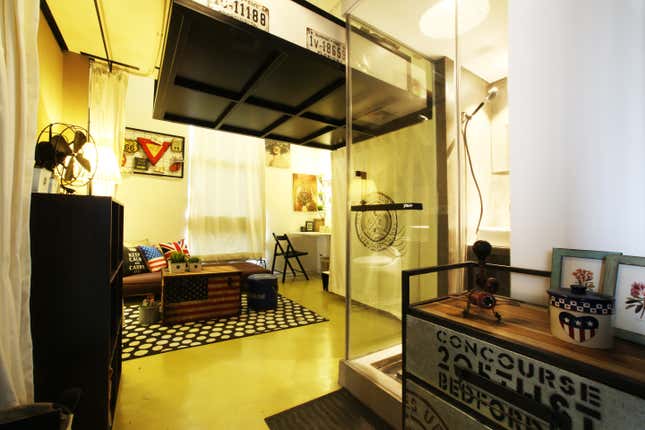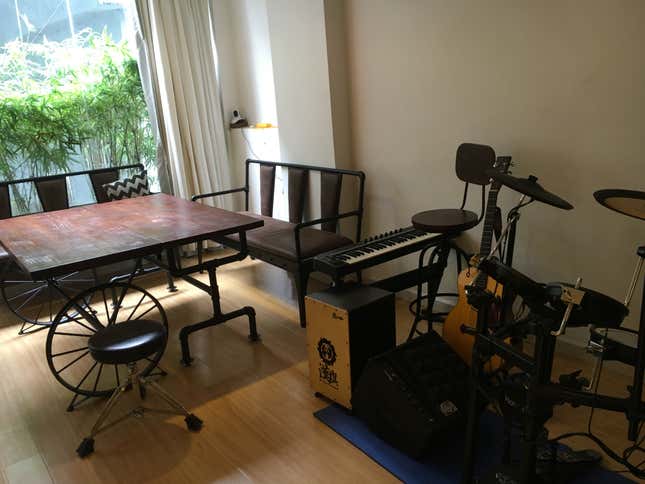 Many You+ residents are startup founders or employees. Guangzhou isn't the startup center that Beijing is, but its large population and proximity to manufacturing hubs like Shenzhen and Dongguan keep its tech industry relatively vibrant. They don't necessarily choose to live in You+ to save money on rent—2000 yuan per month in Tianhe, on of Guangzhou's main business districts, will get one a complete apartment of equal size, and prices go lower in more remote parts of the city. But You+ lets young Chinese live in an environment that's more social than the average apartment complex.
Dian Dian, 27, works as the chief marketing officer of an online-to-offline e-commerce app. He owns an apartment just down the street from You+, but rents it out and stays at You+ instead. He enjoys making cocktails for residents while discussing internet business.
"If I lived in that apartment, it would be a little too big for a single person," says Dian Dian. Other benefits include the chain's national presence. "If I'm going to Beijing for business, I can just pay 60 yuan and stay overnight at a You+ branch. In Beijing I couldn't find a hostel at that price."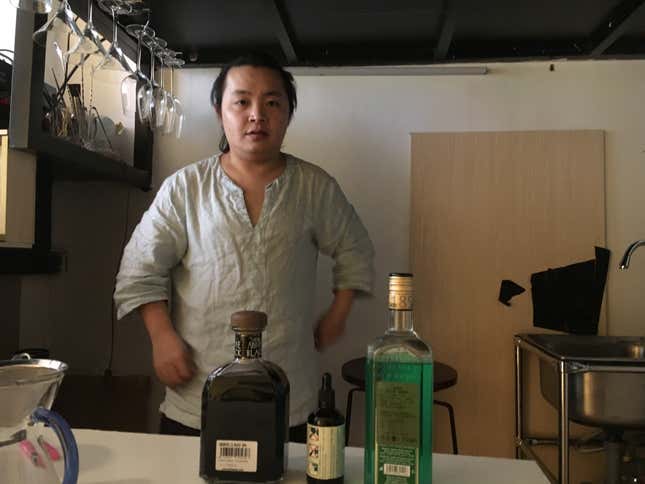 But You+ isn't exclusively for startups—residents in the Guangzhou Baogang branch include office workers, service industry professionals, and part-time models. One resident is a make-up artist by trade who operates a makeshift convenience store out of her room. Another is is a hairstylist who charges his neighbors RMB 50 for cuts when he's around.
You+ says that men and women are represented equally, though at the time of my visit, almost all the people scurrying around the premise are male.
No parents
For many of the residents, living in You+ marks the first time they live away from their parents, or the highly-structured environment of a Chinese university dormitory.
Tony Yu, who manages the Guangzhou Baogang You+ branch, says that the hardest part of his job is making sure everyone gets along. You+ proudly claims that there are no rules for residents, beyond banning drugs, gambling, and prostitution. So when problems arise, Yu has to encourage residents to come up with their own solutions.
One incident occurred in March, when residents complained dog poop was left lying around the common area.
"We scheduled a "family meeting" for the dozen-or so people who had a dog and had everyone bring their dogs and sit in a circle," Yu says. He brought up the issue, saying "We all know that there is a dog who is pooping and peeing in public areas and their owner is not taking care of it.," but added he "didn't say whose dog it was because I didn't want the person to lose face." Ultimately, the residents orally agreed to not let their pets poop in You+'s shared spaces.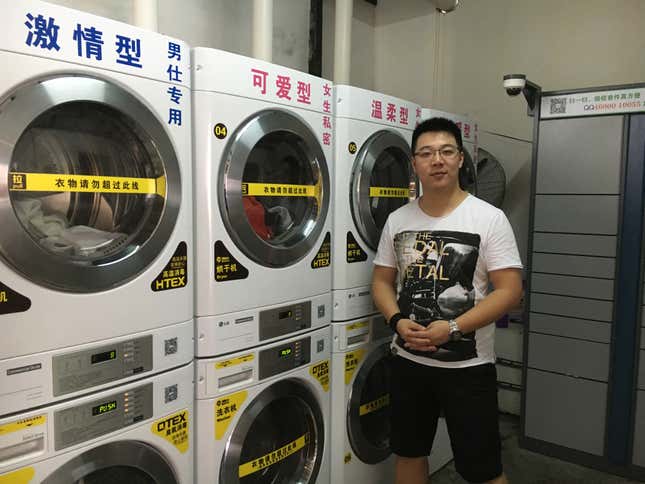 A risky business model
You+'s common rooms might be all puppies and cocktails. But the company's executives will have little time for fun and games. You+ its Chinese ilk face a difficult challenge—making venture-capital sized returns on serviced apartments.
The precedent for successful co-living spaces remains unproven. Campus, with residences in San Francisco and New York City, shut its doors because its founders couldn't make its business model work. WeWork, meanwhile, has come under scrutiny for allegedly doctoring its financials to make its mundane business model appeal to investors.
Yu Ting, director of strategy at You+, says that the company currently makes all of its revenue from rental fees. But the company hopes to reduce that figure to 20% in the future, and bring in money from other services.
It's not quite clear what those are just yet, but Yu believes co-living will help figure it out. You+ isn't a property company at all, he says, it's an internet company, albeit one that specializes in the "internet of people."
"I think the next generation of the internet will be the value net, or the mind net," says Yu. This means creating "very strong connections with your neighbors," at places like You+. "We build up trust. In this way, we can find very new business models."