Oof. This morning's US unemployment report was a stinker that wrong-footed investors across financial markets. Here's are some snapshots of the knee-jerk reaction:
Investors dumped US stocks …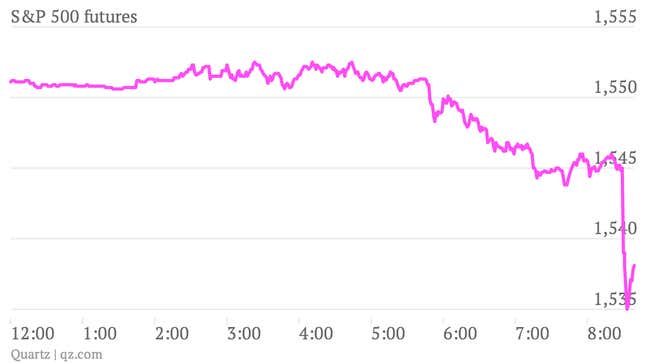 … they rushed to the safety of US bonds, sending prices higher and yields—which always move in the opposite direction—sharply lower …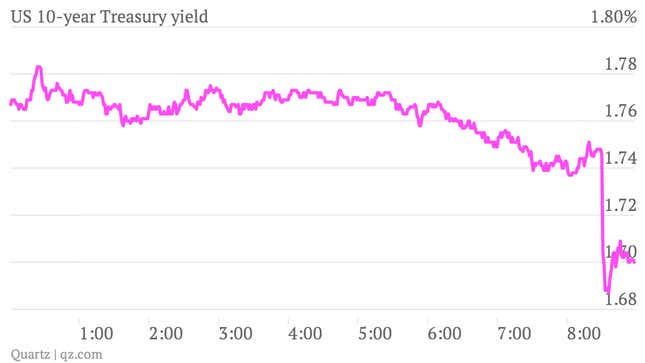 They also sold the dollar …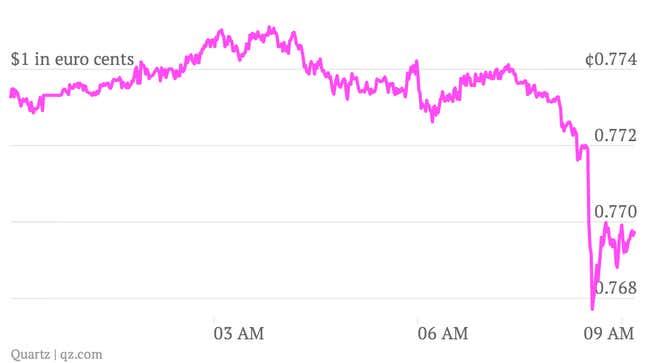 … and bought gold—suggesting people are extending their expectations for how long the Federal Reserve will keep its foot on the gas pedal, creating new money and pushing it into economy.