With all the chatter lately about bitcoin's surge in value, I figured it was time to try it out for myself. But rather than setting up a "mining" operation to create new bitcoins or investing US dollars, I realized I could transfer some money from one virtual currency into another.
As an early user of the virtual world Second Life, I had amassed a few thousand Linden dollars, which is the currency used for transactions within the game. Second Life used to pay basic users a stipend of L$50 a week simply for logging in. Not having used it in years, I was pleasantly surprised to find over L$5,000 Linden dollars sitting in my account, just waiting to be converted into bitcoins.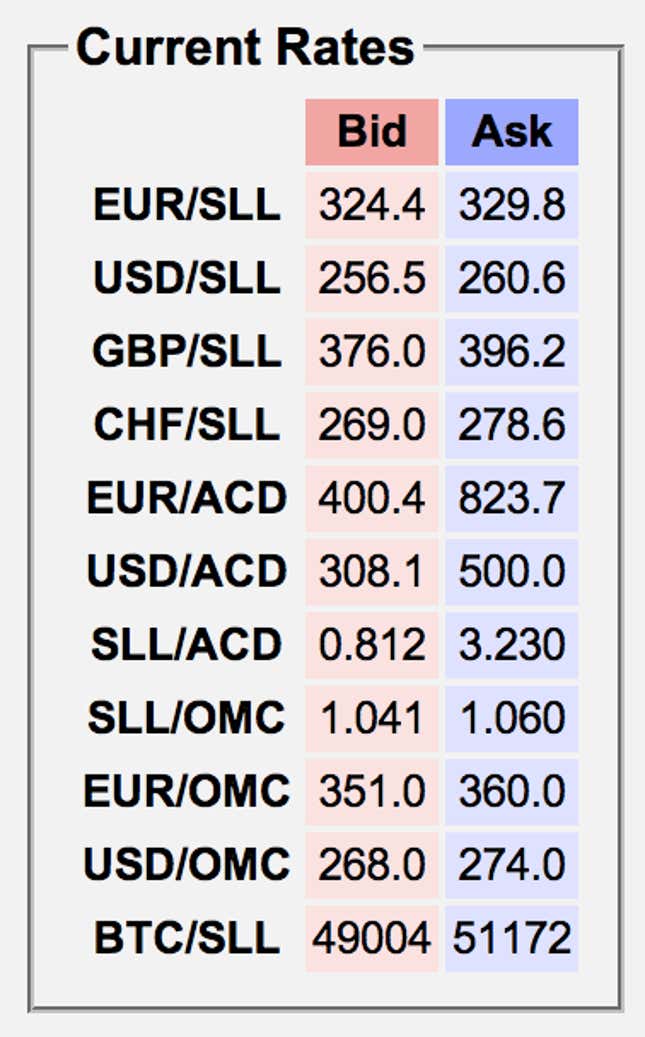 I started the day with L$5,203 in my Second Life account, which is worth about US$20. To move my money, I created an account at VirWoX, a virtual currency exchange originally created to exchange Linden dollars for real-word, government-issued money. You can trade US dollars, euros, pounds, and Swiss francs into and out of Linden dollars, Avination (used in a virtual world of the same name), and Open Metaverse Currency (used in several virtual worlds). You can also now exchange between Linden dollars and bitcoin.
In order to initiate the transfer, I had to visit one of VirWoX's terminals inside Second Life, where I deposited L$5,195. That's me in the image above, with what appears to be some sort of cat behind me. The terminal works kind of like an ATM, except that instead of punching in a PIN, the terminal showed me a PIN I created in VirWoX, to prove that it was legitimate and not some rogue ATM trying to rip me off.
Having transferred the funds into my VirWoX account, I needed to convert them into bitcoins, which means dealing with exchange rates. Even though I work in an office filled with financial journalists, not everything sinks in, and I managed to commit a rookie mistake of buying in with the market price of bitcoins at an all-time high. I executed a trade at an exchange rate of about 49,000 Linden dollars for 1 bitcoin. VirWoX took a commission of L$50 plus 2.9% of the transaction. After a nearly instantaneous trade, I was the proud owner of one-tenth of a bitcoin, worth about US$18 at the time of trade.
The final step was simply to get the money out of my VirWoX account and into a bitcoin "wallet," a secure address that acts as my public identity on the bitcoin network. This turned out to be, by far, the most time-consuming step. After downloading the recommended bitcoin client, I needed to wait about five hours for it sync with the network. Once that was done, I initiated a transfer from my VirWoX account to my newly created bitcoin wallet. VirWoX charged a fee of one-hundredth of a bitcoin to make the transfer.
That left me with a grand total of BTC 0.09, worth about US$18.20 at the time of this writing. Or at least that's what I hope. After clicking to transfer the funds, I got a somewhat cryptic response saying my withdrawal now requires a "manual step" by VirWoX that can take up to 48 hours to complete.
As I wait for my bitcoin client to synchronize with the network, this is the perfect time to see how much my time is actually worth. And what better way then by running an ever-so-slightly absurd Tesla cost-of-ownership calculator in reverse? Assuming my final transfer eventually completes, my time is apparently worth around US$3.44 per hour, or roughly BTC 0.018 an hour.
I think I'll stick with software development and leave the investing to the professionals.