One day after her historic July 28 nomination, Hillary Clinton's campaign unveiled a special set of campaign pins worthy of collecting by aesthetes on both sides of the aisle. The eclectic set of 45 beautiful buttons were created by a veritable who's who of American graphic design, a hint of how the creative class is voting.
The brainchild of the campaign's design director Jennifer Kinon, the The Forty-Five Pin Project includes an elegant monogram by calligrapher Louise Fili and Nicholas Misani; a peppy trio of arrows by Pentagram partner Paula Scher; a charming series highlighting countries with female commanders-in-chief by Kiss Me I'm Polish studio founder Agnieszka Gasparska and a handsome, legible design by Tobias Frere-Jones.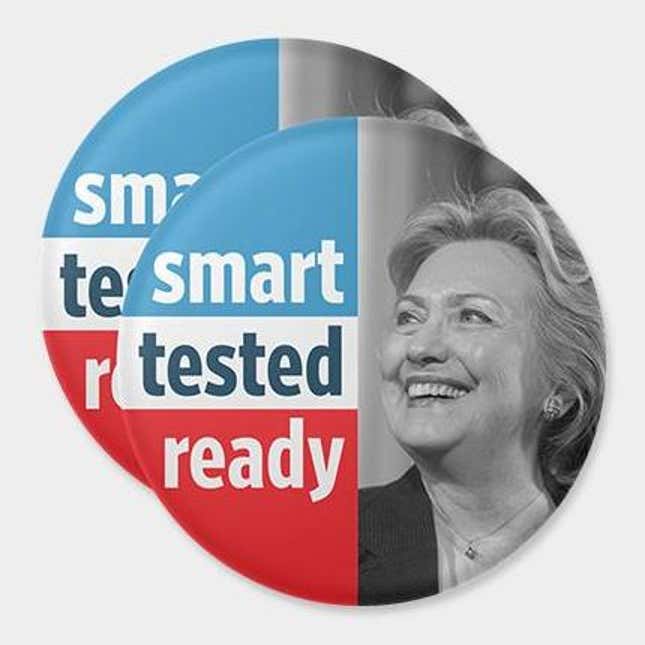 "It was a chance to take one small swing in a fight that absolutely must be won," says Frere-Jones of his contribution.The 45-year old type designer created the now ubiquitous typeface Gotham, used extensively in president Barack Obama's presidential campaign.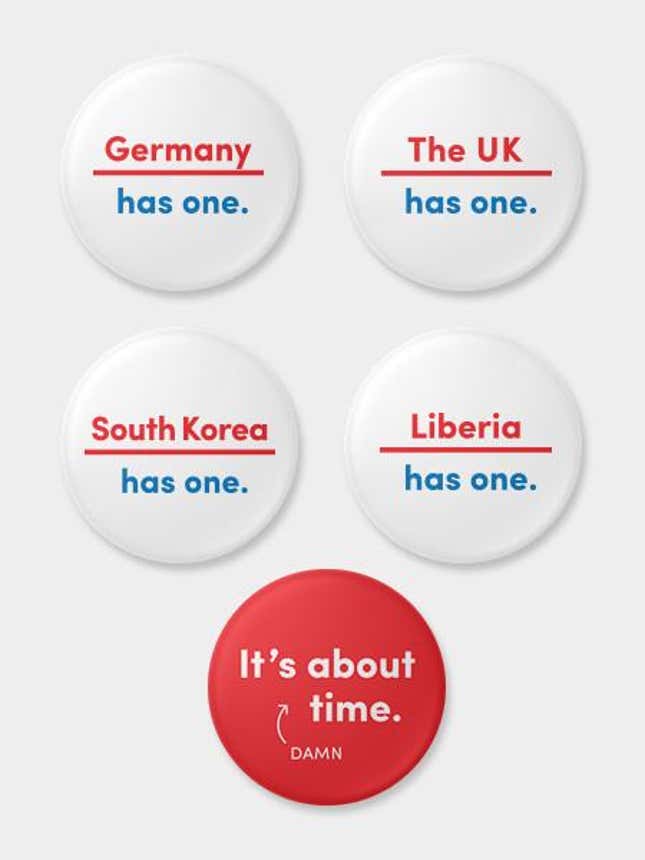 New York designer Michael Bierut, the mastermind behind Clinton's polarizing campaign logo, also created a button showcasing his trademark wit and graphic efficiency. The button was designed to calm nerves frayed by a vicious run-up to the nomination.
"The emotions have been running high in this election, and I wanted a message that could, if possible, dial down the tension," explains Bierut to Quartz. "I gambled that just the first few letters of the candidate's name, set in the national colors, could stand for the whole," he explains describing his genial design.
"Also, the campaign's Twitter game has been first rate, and I was reminded of one of my favorite tweets," adds Bierut.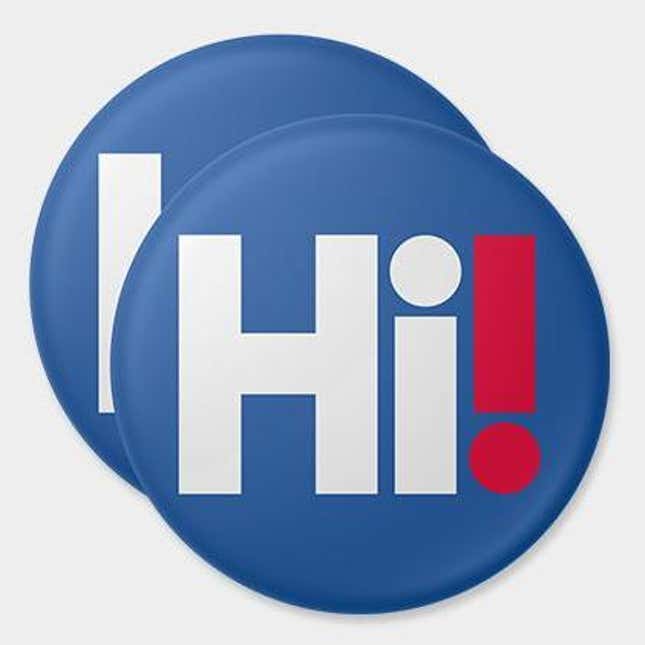 The pins, which are being sold at $5 apiece or $100 for the complete set, is the latest addition in the growing catalogue of limited edition high-design swag on Clinton's campaign website. In a collection called Made for History, fashion designers such as Marc Jacobs, Diane von Furstenburg, Tory Burch, and Prabal Gurung do their best to create stylish Hillary wear.
In comparison, Republican candidate Donald Trump's campaign store shills generic corporate-giveaway campaign swag with little evidence of a designer's hand. Quartz reached out to the Trump campaign for comment but did not hear back.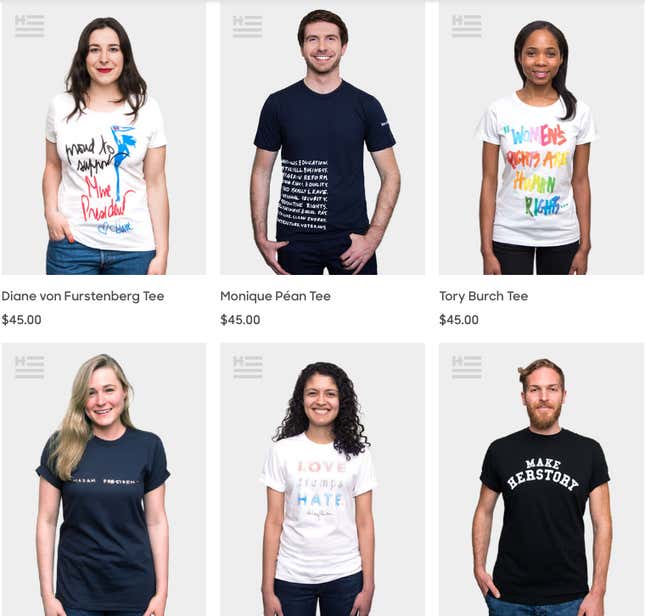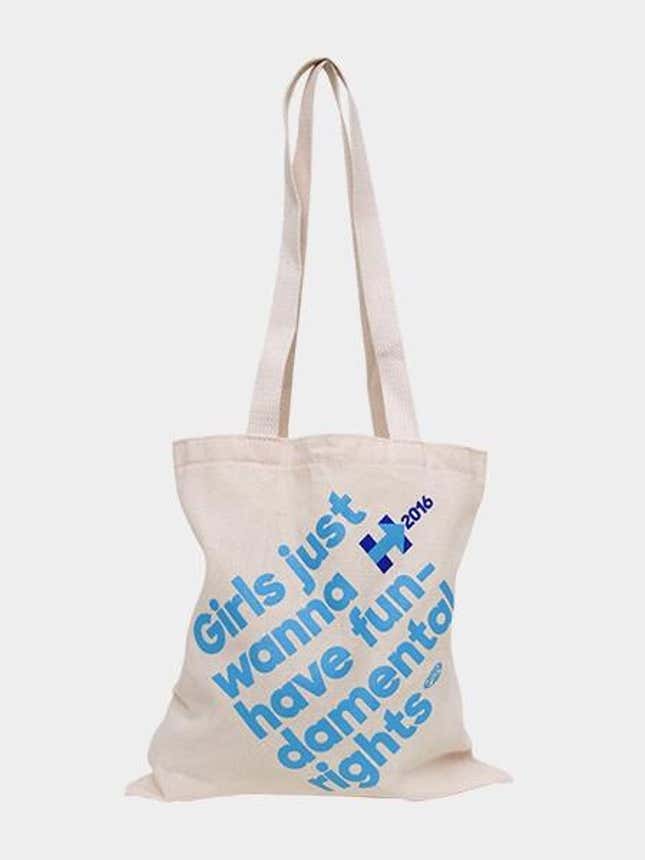 Revenue from the sale of election-themed goods is counted as campaign contributions, and count towards the $2,700 legal limit per individual. Only US citizens are allowed to purchase campaign-branded gear, per the rules of the Federal Election Committee.