I love art, and there are dozens of artists I admire. But if I had to pick one favorite, it might be Paolo Uccello, an early Renaissance painter whose crisp lines, dazzling palette, and mathematically precise compositions create works that make my heart leap.
Unfortunately Uccello, whose works hang in London's National Gallery, isn't good enough for United Airlines.
As part of the security features for its MileagePlus frequent flier program, United asks you to choose from a list of questions that (presumably) only you can answer. They include "What is the Make of Your First Car?" and "In What Month is Your Best Friend's Birthday?" and "Who is Your Favorite Artist?" (Not all choices appear every time).
But instead of letting the user fill in the blank, United provides drop-down menus of choices. If you're planning to hinge your security question on a personally treasured painter or sculptor, that means they'll have to be on an airline-approved list of 65 acceptable favorites.
Given the enormous number of artists they could have selected, and its deeply subjective nature, the choice to use artists at all is a bit peculiar for an airline. Unlike vegetables or sea animals (other options at MileagePlus), art can a political minefield, and picking and choosing favorites may leave bruised feelings.
The list is an eclectic one, and tilts decidedly toward the modern and contemporary. Among those chosen by United, three quarters were active in the 20th or 21st centuries, and many are still alive.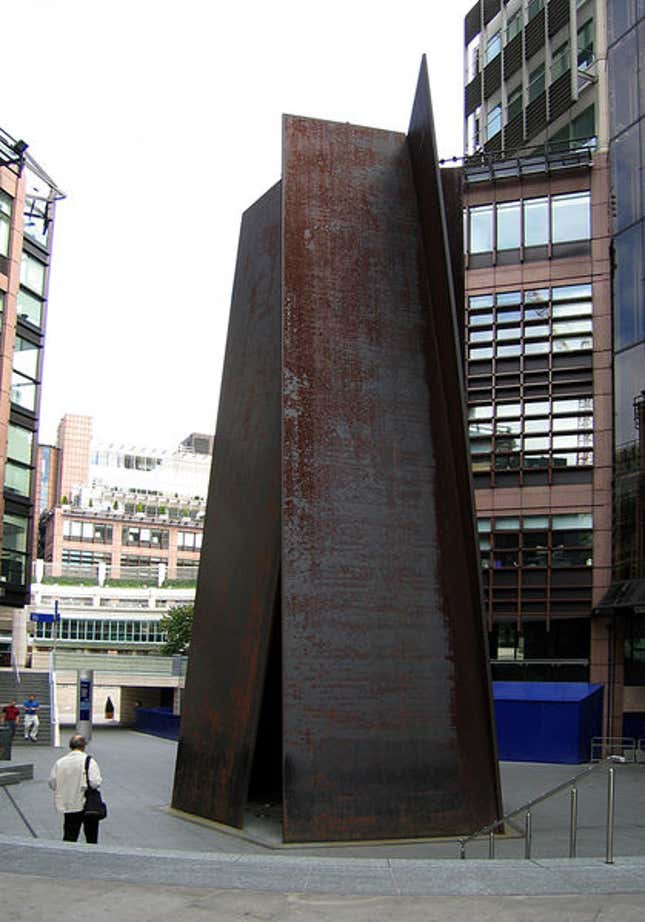 The contemporary artists include familiar names like Richard Serra, sculptor of monumental iron walls, as well as more obscure figures like Israel's Yaacov Agam. Modern masters Picasso, Mondrian, Rothko and Klee are there, too.
Among the pre-modern artists are some names you might expect: four Renaissance giants—Leonardo, Michelangelo, Botticelli and Donatello (sorry, TMNT fans, no Raphael)— as well as Rembrandt and El Greco. The impressionists and post-impressionists are represented as well: Van Gogh, Monet, Degas and Cezanne all made the cut.
But entire eras are missing: the Italian and Spanish Baroque (think Caravaggio and Velasquez), 19th century French neoclassicists (like David and Ingres), and any American before Edward Hopper. No architects, either.
Like any attempt to create a canonical list, United is making a statement (however unintentional) about who belongs and who doesn't. By leaving out out the traditional dead, white males that dominate Western art museums, United is embracing a wildly diverse group, in geography, content, and medium.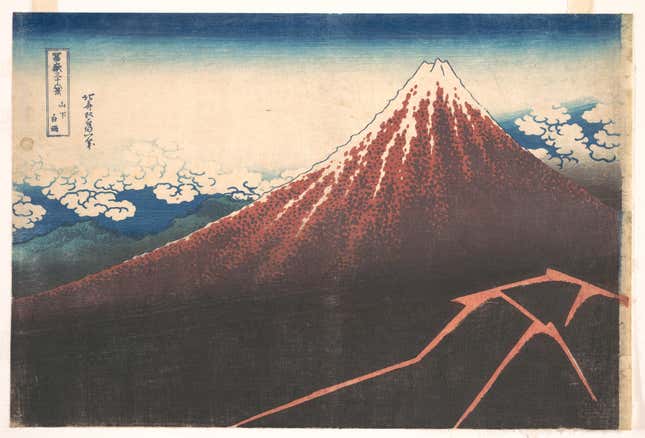 The list has more than a dozen artists from Asia, from the iconic Hokusai to pop artist Takashi Murukami. Contemporary artists from the Middle East and Africa are also on it.
A staid airline that celebrates wholesome Olympians in its TV ads, United is not afraid to embrace the controversial, either. Shepard Fairey, the street artist who created the iconic Obama "Hope" poster; Ai Weiwei, the Chinese conceptual artist arrested by the Chinese government; and Robert Mapplethorpe, photographer of homoeroticism, are all on its list.
Despite the impressive diversity, the list has just six women. Georgia O'Keeffe is on the list, but Agnes Martin is not. Cindy Sherman is, but Diane Arbus isn't.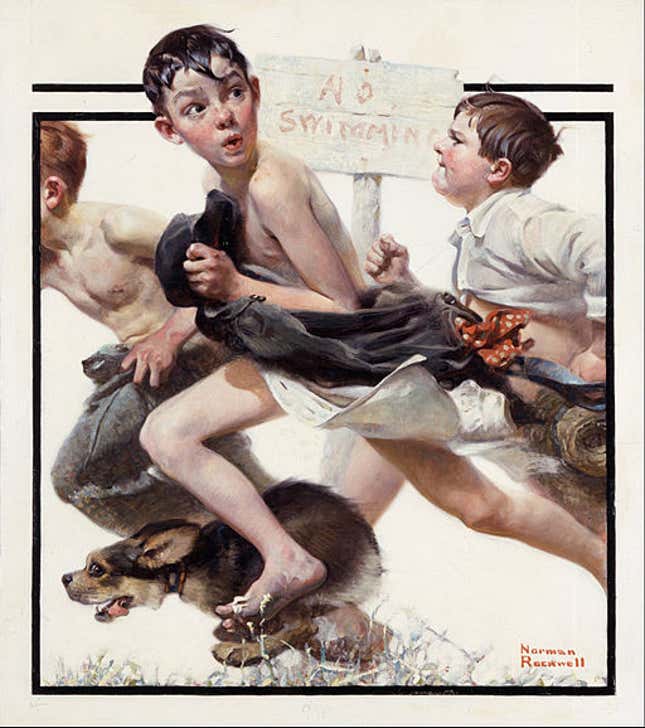 If United's art history choices stands for anything, it seems to be a blurring of the line separating high and low art. Street artists like Banksy, Fairey, and Keith Haring are out in force, and so is commercial illustrator Norman Rockwell. Pop artists like Andy Warhol and Roy Lichtenstein are on the list, as are dorm-room poster staples like Salvador Dali, M.C. Escher, and art deco painter Tamara de Lempicka. Even Osama Tesuka, the Japanese comic artist who created Astro Boy, made the cut (sadly, Marvel comics legend Jack Kirby did not).
United wasn't able to explain how it came up with its choices, so we're left to wonder. It's hard to imagine they thought these 65 would be the most frequently chosen by passengers; would more fliers really choose Sudan's Ibrahim El-Salahi over fan favorites like Vermeer or Mary Cassatt? (…or am I not giving United's customers enough credit?)
Maybe they wanted to introduce their passengers to great artists they never knew about (I certainly learned something new). Or perhaps, when the programmer charged with creating the list of sat down at the computer, they produced a list of their favorites.
If so, that's a programmer I want to hang out with.
Here's the full list:
Ai Weiwei
Andrew Wyeth
Andy Warhol
Anish Kapoor
Ansel Adams
Banksy
Botticelli
Cindy Sherman
Claude Monet
Damien Hirst
David Hockney
Donatello
Edgar Degas
Edgar Muller
Édouard Manet
Edvard Munch
Edward Hopper
El Anatsui
El Greco
Farhad Moshiri
Frida Kahlo
Georges Seurat
Georgia O'Keeffe
Gustav Klimt
Henri Matisse
Ibrahim El-Salahi
Jackson Pollock
Jasper Johns
Jeff Koons
Joan Miró
Katsushika Hokusai
Keith Haring
Kim Hong-do
Leonardo da Vinci
M.C. Escher
Marc Chagall
Marcel Duchamp
Mark Rothko
Michelangelo
Norman Rockwell
Osamu Tezuka
Pablo Picasso
Paul Cézanne
Paul Gauguin
Paul Klee
Pierre-Auguste Renoir
Piet Mondrian
Qi Baishi
Rembrandt
Richard Serra
Robert Mapplethorpe
Roy Lichtenstein
Salvador Dali
Shepard Fairey
Shirin Neshat
Takashi Murakami
Tamara de Lempicka
Vincent Van Gogh
Wassily Kandinsky
Willem de Kooning
Yaacov Agam
Yasuo Kuniyoshi
Yayoi Kusama
Yoshitomo Nara
Zhang Huan