As August draws to a close, the back-to-school frisson is palpable in the US, especially when it comes to family spending. Parents and kids want to make sure they've stocked up on what everyone else is reading and buying, and Amazon's top 100 bestselling books offers a touching snapshot of the nation's nervous first-day-of-school preparations.
For little ones, bedtime stories are tense with first-day jitters, while high schoolers and their parents are buying up classic novels by the droves, and college-bound kids appear to be forking over cash for style guides and SAT prep.
Here's how the US is girding itself for September, in books:
by Margaret and H. A. Rey (2005)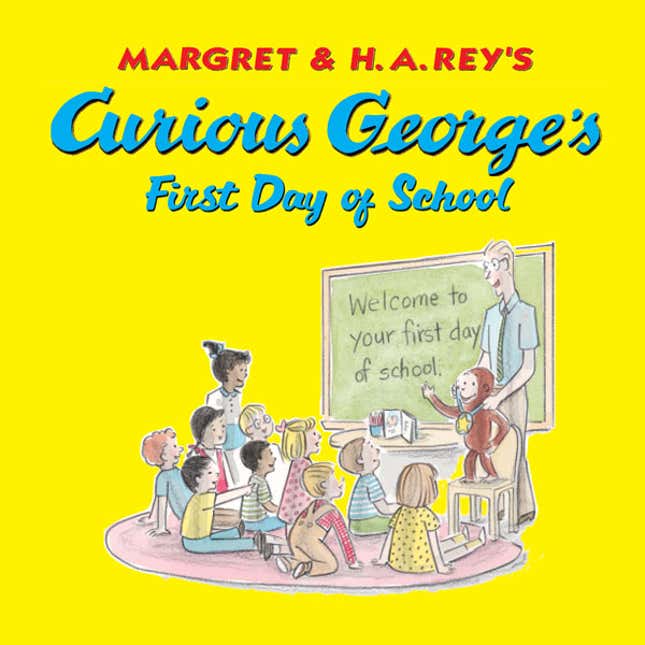 George goes to school and causes trouble with some paints.
 by Julie Danneberg, with illustrations by Judy Love (2000)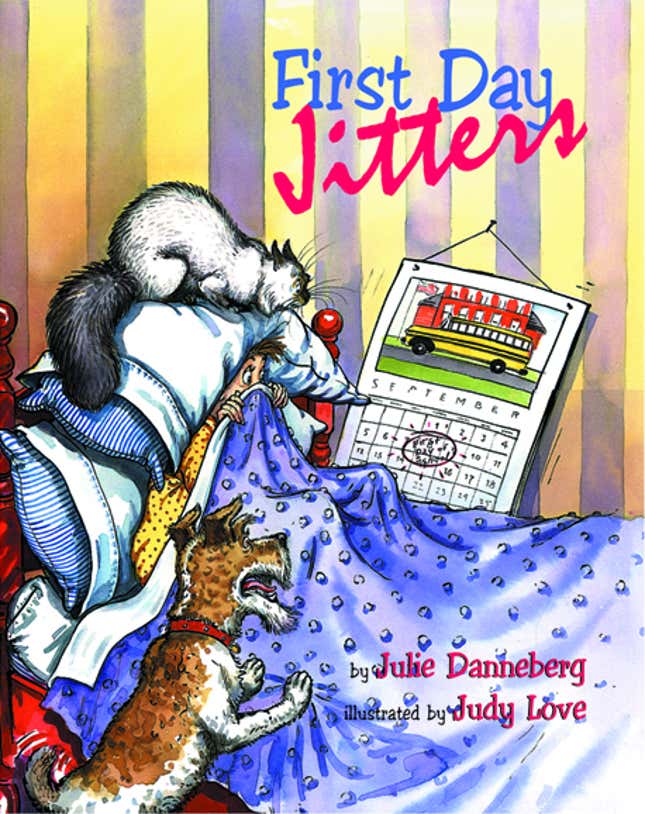 Sarah is terrified of her first day at a new school, and has to be dragged from bed.
by Natasha Wing, with illustrations by Julie Durrell (2011)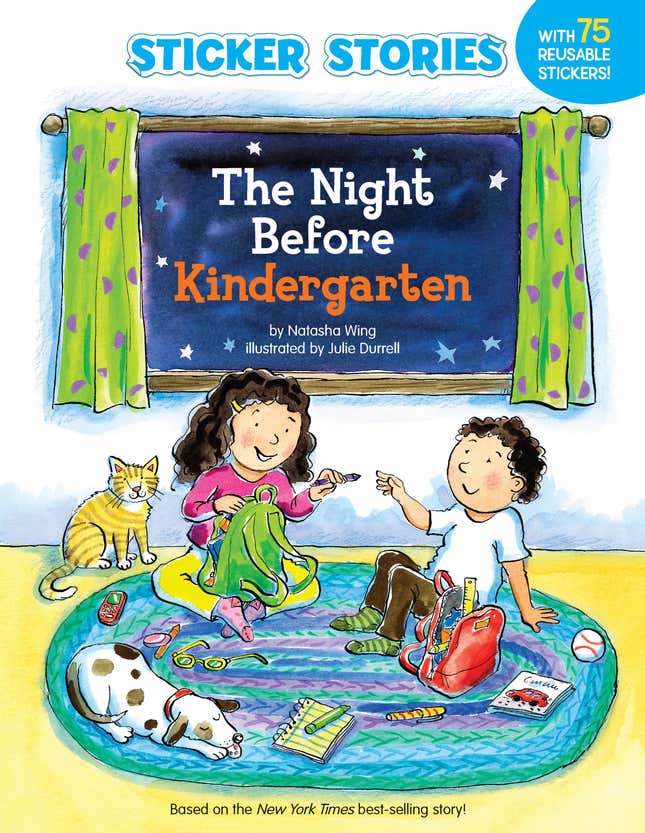 A book of nerves, in verse: "They tossed and they turned / about in their beds / while visions of school supplies / danced in their heads."
by D.J. Steinberg, with illustrations by Mark Chambers (2012)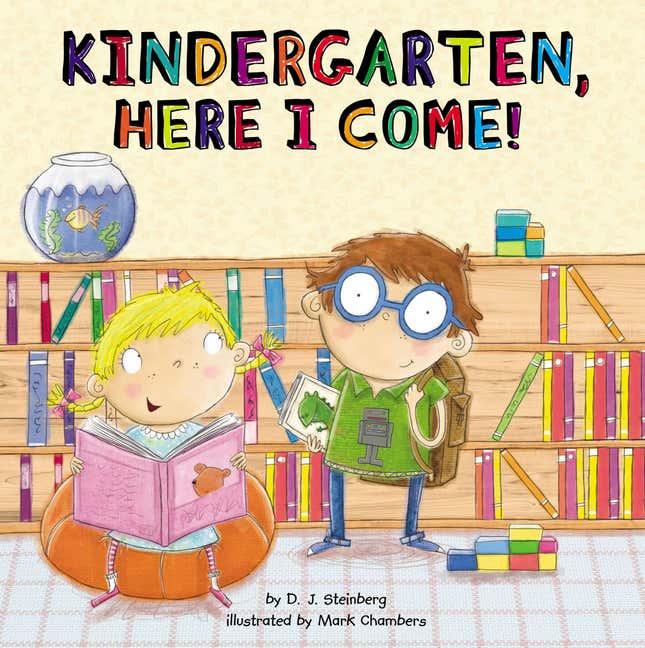 Extended checklists by kindergarten-bound kids.
The Amazon bestsellers list, which updates hourly, also captures American students shuffling for their lockers. While the top 100 list is usually dominated by new releases, cook books, self-help, a few classics, and recently, coloring books, right now a sizable portion of Amazon's top sellers resemble required reading at your local high school:
To Kill a Mockingbird, by Harper Lee
The Great Gatsby, by F. Scott Fitzgerald
Night, by Elie Wiesel
Fahrenheit 451, Ray Bradbury
Of Mice and Men, by John Steinbeck
Lord of the Flies, by William Golding
The Outsiders, by S. E. Hinton
1984, by George Orwell
Things Fall Apart, by Chinua Achebe
The Catcher in the Rye, by JD Salinger
The Giver, by Lois Lowry
Animal Farm, by George Orwell
And also in the top 100, the most common style guides and textbooks for the college-bound:
Publication Manual of the American Psychological Association
MyMathLab: Student Access Kit
Official SAT Study Guide
Campbell Biology
The Official ACT Prep Guide, 2016
The Elements of Style
How to Read Literature Like a Professor
MLA Handbook
The Bluebook: A Uniform System of Citation