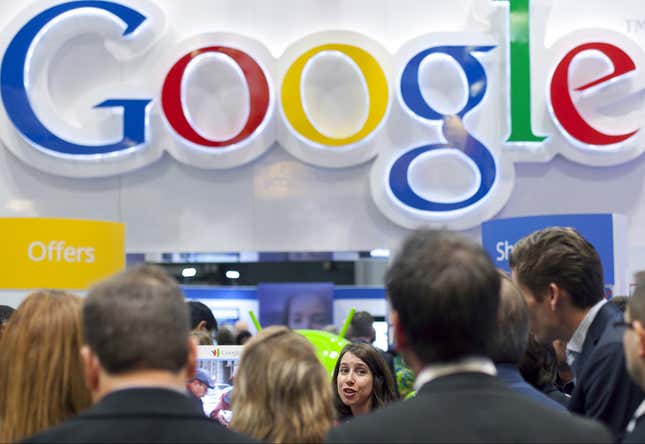 The numbers: Good. The search giant reported net income for the first quarter of $3.35 billion, up 16% from the prior year. Sales, excluding the costs of payments to partner sites for traffic, amounted to $11.01 billion, up about 35% from the same period last year but a bit shy of the $11.15 billion analysts expected, according to FactSet.
The takeaway: Google still hasn't mastered mobile. But then again, nobody has. Cost per click—a metric that actually measures the price advertisers pay Google each time their ads are clicked on—decreased roughly 4% versus the first quarter of 2012. That reflects the lower rates that advertisers pay for mobile ads. That followed a 6% year-on-year decline in cost per click that Google reported last quarter. Meanwhile, more and more of Google's traffic is going mobile.
What's interesting: Every time you click on a Google ad on a mobile device, Google makes half what it does if that same ad were on your desktop web browser. Last quarter that was 47 cents per mobile click, on average, compared with 98 cents per desktop click. And for what it's worth, Facebook faces the exact same challenge as Google.