It's time to start thinking of Google and Uber as rivals.
Google-owned Waze will expand a commuter-focused carpooling service to all Waze users in San Francisco this fall, the Wall Street Journal reported today. Waze unveiled the service in May as a pilot program limited to about 25,000 employees at companies including Walmart and Adobe Systems.
Waze Carpool is unlike Uber and Lyft in that it is not designed as a money-making enterprise for drivers, but rather as an ultra-cheap platform that helps people coordinate their rides to-and-from the office. It charges riders only for the cost of the commute, which Waze said would be at most the $0.54 per mile that the IRS recommends companies reimburse their employees for business-related travel. Waze Carpool is also currently available only for two rides per person per day, one to work and one back home.
The service's singular focus on commuting means that it isn't ready to upend Uber even as it expands throughout San Francisco. But it should concern the ride-hailing juggernaut for other reasons. Uber has been investing heavily in mass-market services such as UberPool (carpooling), UberHop (it's like a bus), and UberCommute (available only in Chicago, and the most similar to Waze Carpool, in terms of service and pricing).
Were Waze to expand its service beyond San Francisco, it could put pressure on Uber to bring prices even lower. That said, carpooling isn't exactly a scorching market. Uber competitor Lyft had also tested a nonprofit carpooling service for commuters in the Bay Area since March, but shut it down a few weeks ago after failing to attract enough interest from users.
The news about Waze comes amid other signs that a serious rivalry is emerging between Uber and Alphabet, Google's parent company. Earlier today, the Journal reported that David Drummond, senior vice president of corporate development at Alphabet, left his seat on Uber's board several weeks ago as competition between the two companies heated up. GV, formerly Google Ventures, led Uber's $258 million Series C round in August 2013, which valued it at $3.5 billion, according to data from PitchBook. Drummond joined Uber's board as part of that deal.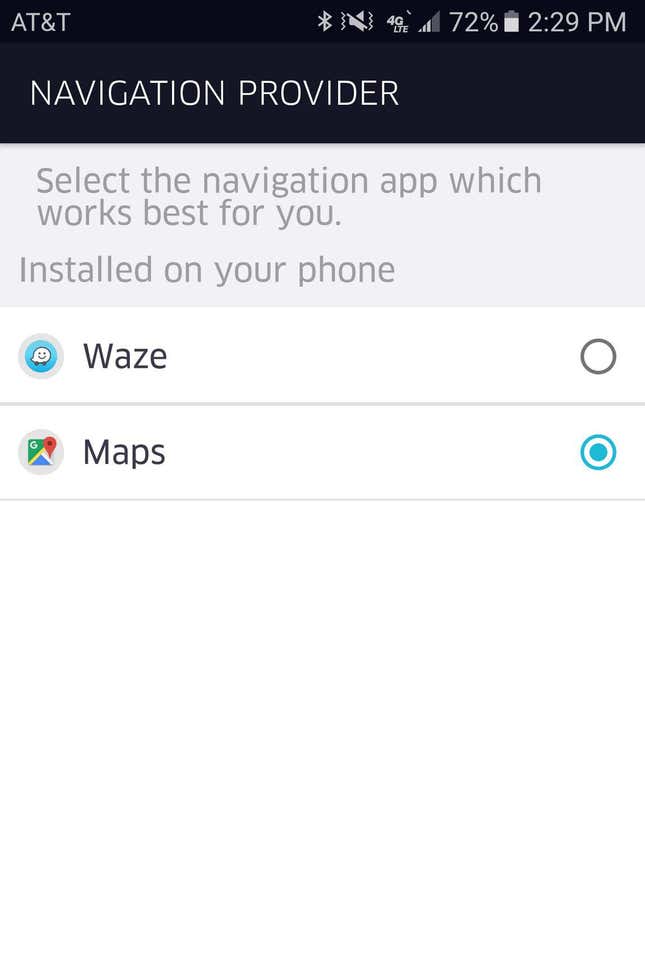 Uber's entanglements with Alphabet go well beyond the Series C investment. Uber's app uses Google Maps in most of the world. Both Waze and Google Maps are also integrated into the Uber app as navigation options for drivers who prefer using them to Uber's own maps.
In late July, the Financial Times reported that Uber was investing $500 million into its own mapping efforts with the goal of reducing its reliance on Google Maps. Uber last summer hired Brian McClendon, the former head of Google's mapping division, to oversee those efforts. In December, Uber brought on Manik Gupta, another former Google Maps exec, as a mapping product director.
Other Uber executive ranks are also filled with former Alphabet high-ups. Uber poached Rachel Whetstone, Google's longtime head of communications and public policy, in May 2015 to fill a similar role at its company. Whetstone has since overhauled Uber's comms and policy teams with ex-Googlers, including Jill Hazelbaker, Deborah Nga, and Niki Christoff.
Meanwhile, Uber and Alphabet are among the many tech and auto firms racing to bring autonomous vehicles to market. Uber said two weeks ago that it would have a fleet of self-driving cars completing trips for passengers in Pittsburgh—albeit with the aid of human engineers—by the end of August.