China unveiled a new "action plan" for protecting human rights on Sept. 29, but like much of Beijing's edicts, it is being criticized as a blatant piece of propaganda.
Beijing published the third National Human Rights Action Plan of China,  two days before China's 67th National Day. The "people's well-being and all-around development" is the government's ultimate goal, it said. But critics say the new plan yet again ignores the country's gross human rights violations, including mass jailing of human rights lawyers.
In the plan, China said it would lift 60 million people out of poverty by 2020, lower the incidence of tuberculous, control air and water pollution, strengthen efforts to prevent "interrogation by torture" and encourage fair trials, and even protect citizens' "freedom of speech on the Internet in accordance with the law."
As in other human rights-related reports, through much of the report Beijing seems to be equating human rights with economic prosperity. In contrast, the UN's Universal Declaration of Human Rights forbids torture, "cruel, inhuman or degrading treatment or punishment," and "arbitrary arrest, detention or exile."
China also plans to export its idea of human rights, including recommending "Chinese experts" to the UN's Human Rights Council, consulting with the other BRICs nations, and providing "technical assistance in human rights field demanded by other developing countries."
Critics pointed out that the plan was issued by the Information Office of the State Council, China's propaganda department, instead of being made by the country's legal entities. Essentially, it is "China's diplomatic public relations program to handle pressure from the international society," said Gao Wenqian, a senior policy advisor from Human Rights in China, a New York-based activist group. "It is used to cover up the real human rights situations in China and trick the world."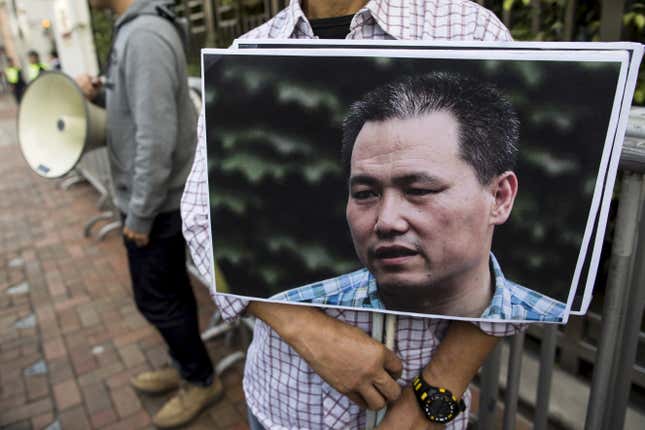 After comparing the new "action plan" with the past ones, Gao told Quartz that China's recommending Chinese experts to the UN Human Rights Council "shows China's plan to put an insider into the United Nations," just as the Monkey King defeated Princess Iron Fan by drilling into her belly in the Chinese novel Journey to the West.
China is looking to tell "other dictators how to deal with international society on human rights issues," said Gao, referring to China's plan to provide technical assistance to developing nations.
More than 300 human rights lawyers or activists had been detained or were still missing in 2015 alone, according to a June report from Human Rights in China. Private information and conversations are being used against them. "Social media posts and screenshots of private dialogues (link in Chinese) on China's most-used chatting app WeChat can be used as court evidence," said Gao.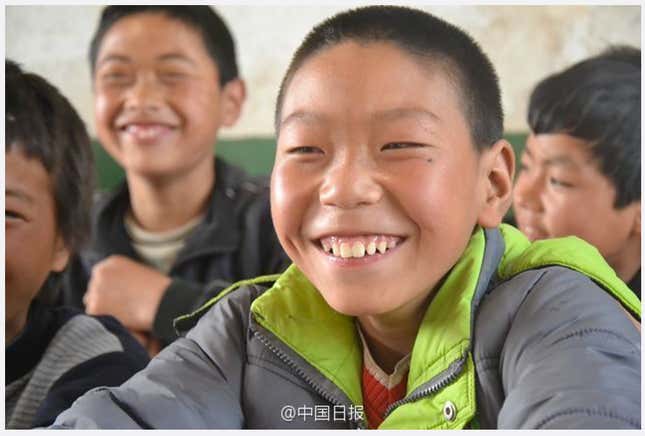 "It's like promoting the rule of law, whereas at the same time while cracking down on human rights lawyers and tightening freedom," Maya Wang, researcher at Human Rights Watch's Asia branch. The group's review on China's first human rights action plan concluded that the Chinese government has failed to deliver on its commitments. If China really wants to improve human rights, "the first step should be releasing human rights lawyers like Xia Lin," who was sentenced to 12 years in jail last week (Sept.22), Wang said.
Weibo users (link in Chinese, registration required) are mocking at the action. One commented "They are just saying, we are just listening, and that's all," under China Daily's post about the plan, which showed a smiling child's picture. Another said, "Oh, don't we all love having Chinese dreams?"