Nearly 600 million Chinese tourists will flock to local tourist spots or fly overseas during the country's 67th National Day holiday, a seven-day break nicknamed "Golden Week." Unexpectedly, the new hot destination is Morocco, the North African country.
South Korea, Thailand and Japan continue to be the top 10 most popular travel destinations (link in Chinese) for Chinese tourists, but there was a 3500% year-on-year increase in visa applications to Morocco processed by Ctrip, a Nasdaq-listed travel agency based in Shanghai, China, according to a 2016 National Day Holiday travel prediction report by Ctrip and the state-backed China Travel Academy. The report also said the United Kingdom, Cambodia, Russia and New Zealand will each see a 60% year-on-year increase.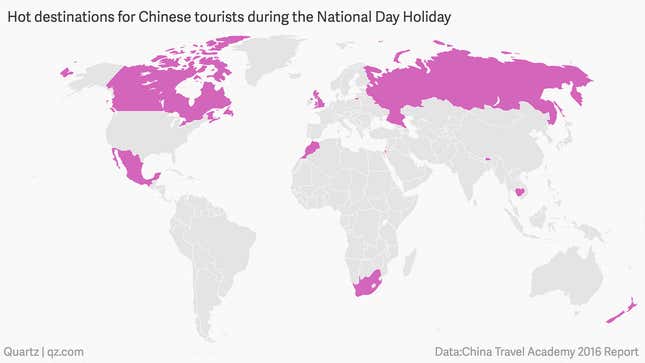 Chinese tourists' photos in Morocco were trending on Weibo, the Facebook-esque social media platform in China. Weibo user "Leaf flying around the word" (link in Chinese,registration required) shared six screenshots of photos of his Chinese friends' riding donkeys or wandering around the street markets in Morocco in one post.
"There were so many Chinese here in Morocco when I was exchanging money at the airport and the whole Djemaa el-Fna (a city square in Marrakesh) is filled with Chinese right now," one poster of the photos, P Tino, wrote.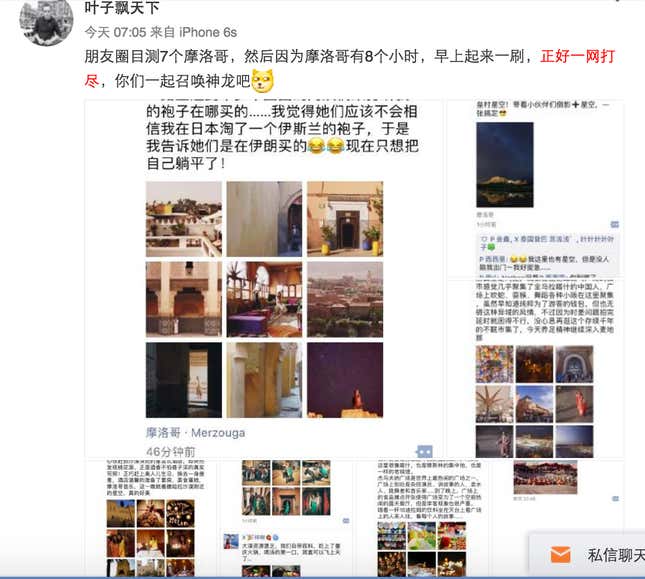 Another Weibo user Yuanbao Meizhi (link in Chinese, registration required) shared four pictures of Moroccan style buildings with the location Chefchaouen, Morocco and wrote: "A fairy tale world filled with Chinese tourists."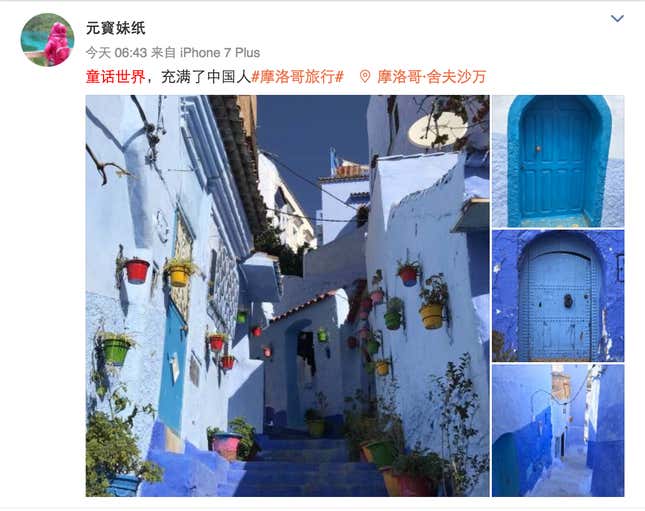 Other Chinese travelers are riding camels, eating seafood, and shopping in Morocco.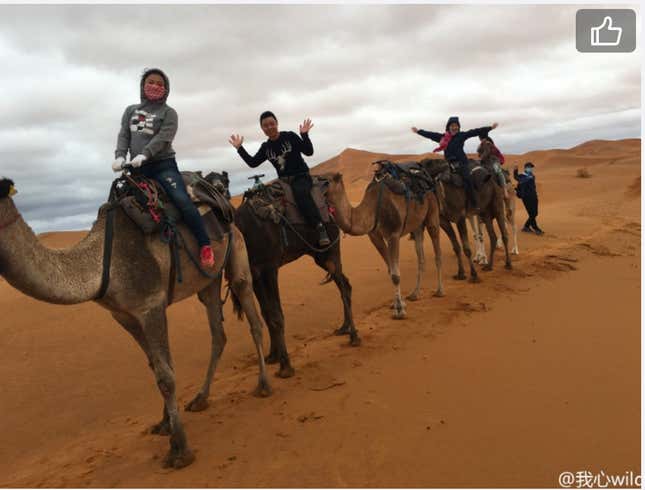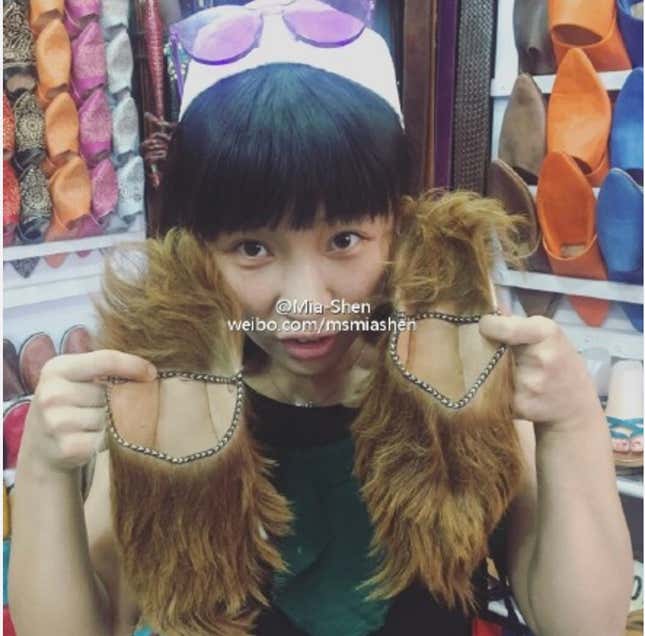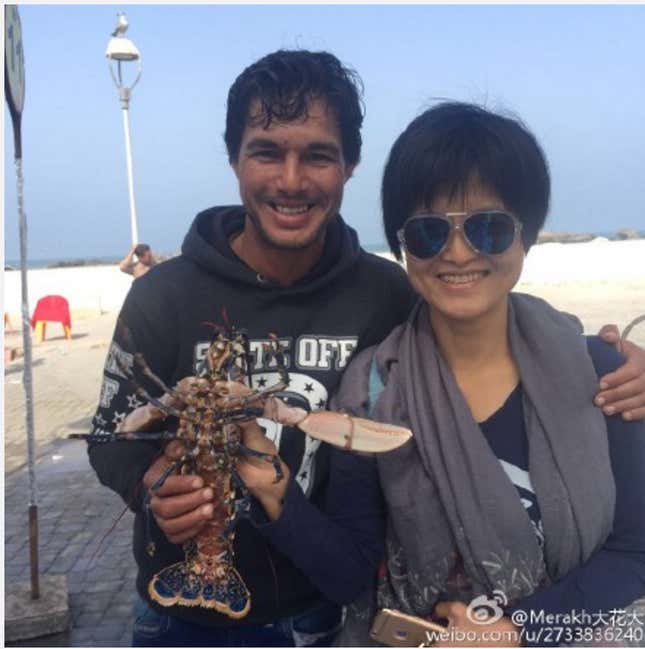 Overall, 589 million Chinese are expected to travel during Golden Week, a 12% increase from last year, and six million Chinese will travel overseas, a record high, the travel prediction report said.
The international frenzy may be because of relaxed visa requirements and appreciation of China's currency. Morocco just joined 57 other countries and regions that have relaxed or eliminated visa requirements for Chinese citizens this June. Thirty six (link in Chinese) out of the 57 are Asian countries that allow visa on arrival.
On Oct. 1, the yuan joined the IMF's Special Drawing Rights club alongside the US dollar, Euro, Pound and Yen, which is expected to make the currency more powerful, and might incite Chinese tourists to spend more money abroad.
The 2016 National Day travel report predicts that total spending by Chinese tourists could reach around 478 billion yuan ($72 billion)(link in Chinese), up 13.5%, even though overall, Chinese tourism spending overseas fell slightly last year as the economy slowed.
Popular domestic locations are expected to receive hundreds of millions of visitors. "Just imagine, the entire amount of visits from China to New York City last year – times ten – and all happening in one week," state broadcaster CCTV reported Oct.2. Already Hangzhou's West Lake is packed.