It almost makes the $25 checked bag fee worth it.
A new feature on Delta Air Lines' app allows passengers to track the whereabouts of their checked luggage on a map in real time. Delta says it's the first airline to offer a bag-tracking map.
The map captures data from new radio-frequency identification bag tags Delta rolled out earlier this year, which are secured to bags passengers check on domestic flights. The tags include a tiny chip, similar to the ones that are embedded into pets, that emit a signal that is then picked up by a scanner. Delta, which handles about 120 million bags a year, said the project cost $50 million.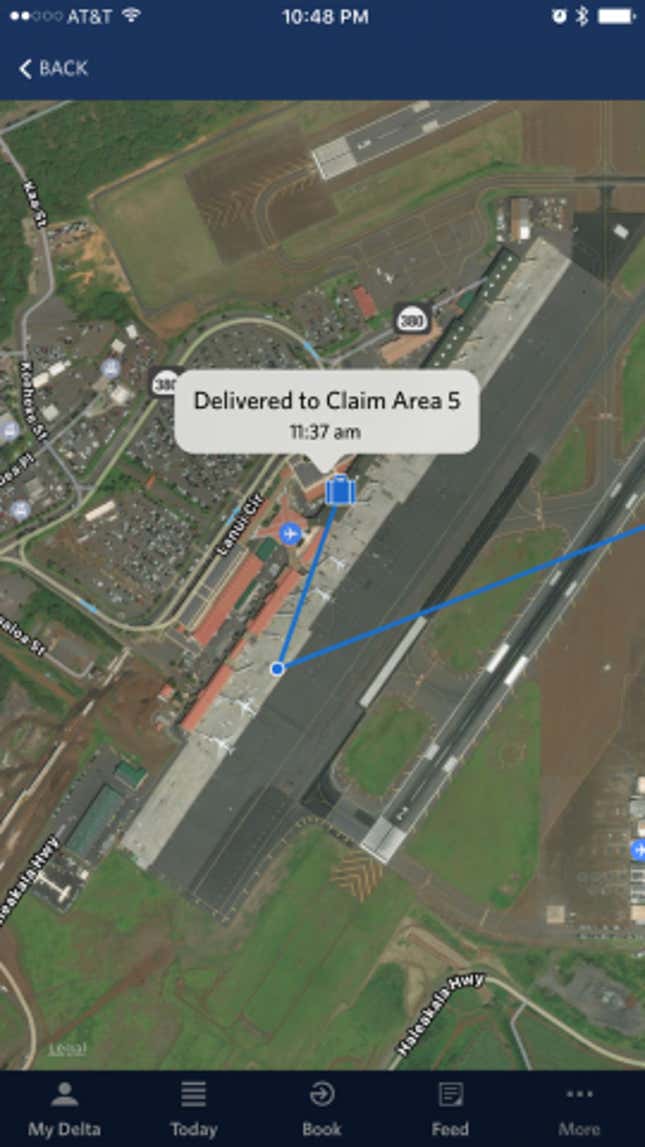 The chances an airline will lose your bag are quite slim. US airlines reported an average of three mishandled bags per 1,000 passengers in August, according to the Department of Transportation.
Where the new bag tags come into play is by helping airlines quickly locate lost bags and get them to their correct destination. The US government wants airlines to refund checked bag fees if passengers' luggage arrives late—fees they don't want to return. US airlines raked in $3.8 billion in checked bag fees last year, according to the DOT. Delta alone made $877 million.
But map also has the potential to frustrate. If you take a peek while on board and notice your suitcase full of summer dresses is on its way to Minneapolis instead of Fort Lauderdale, there's little you can do but fume about it for the next few hours.