The Bern is back.
One week after Donald Trump's surprise Nov. 8 win of the US presidential election, former Democratic candidate Bernie Sanders has released a new book. Our Revolution: A Future to Believe in, out today, is a manifesto that promises to be "a blueprint for the future."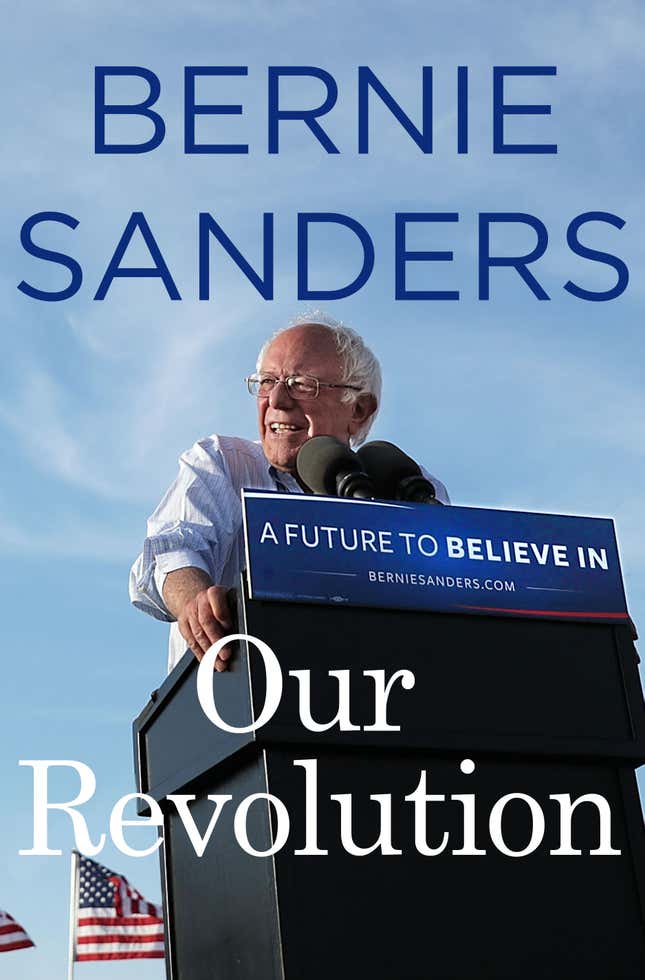 There isn't much in the book we haven't heard before from the senator and former mayor of Burlington, Vermont. He lays out his agenda for the United States with chapter titles like "defeating oligarchy," "ending a rigged economy," "health care for all," and "combating climate change."
Sanders, who lost the Democratic nomination to Hillary Clinton, who then lost the presidency to Trump, writes in his conclusion:
Humanity is at a crossroads. We can continue down the current path of greed, consumerism, oligarchy, poverty, war, racism, and environmental degradation. Or we can lead the world in moving in a very different direction.
It's hard not to read the idealism of such passages as a bit bleak for his supporters in the wake of the election. Sanders's goals read as dishearteningly unreachable in a moment when Democrats are reeling from the shock of Trump's win and the country is questioning basic assumptions about political tradition, like whether the next president will have a press pool. The book contains little pragmatic advice for what liberals can do to achieve Sanders's revolution.
Still, Our Revolution is clearly resonating with a significant number of Americans. The book has been climbing the bestselling books chart on Amazon since last week, and is currently number 1. An online petition for Sanders to be named the Senate minority leader tomorrow has 97,141 signatures at time of writing.