US president-elect Donald Trump, in his victory speech two weeks ago, called for unity among Americans. "Now it's time for America to bind the wounds of division," he said. "We have to get together."
Tomorrow it's Thanksgiving, so together we shall get.
The president-elect has long used the US holiday, when families and friends unite around a festive dinner table, as an opportunity to tap into the more forgiving side of his nature. Because even the haters and losers, even his many enemies (sometimes!), deserve the feelings of love and inclusion that Thanksgiving engenders.
So, in the spirit of that unity, we present to you these Donald Trump Thanksgiving cards, which we made on the online design template site Canva. (The Trump Twitter Archive is also a wonderful tool, especially its curated "happy holidays" section.)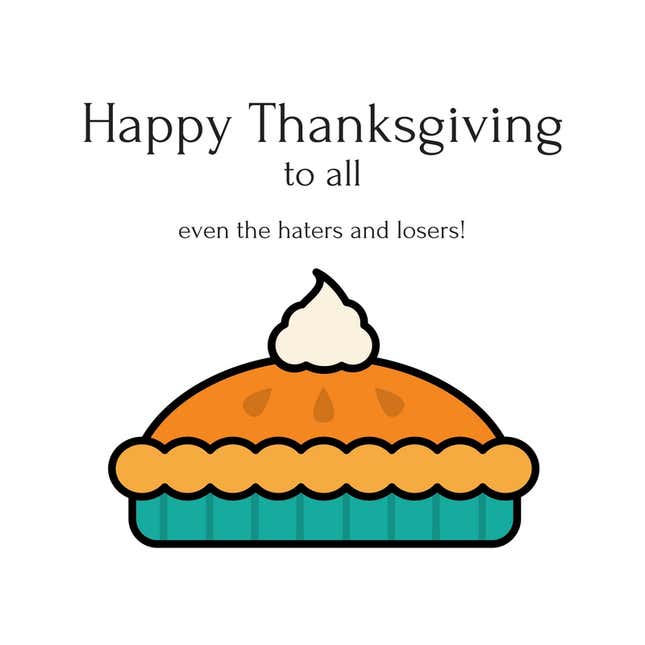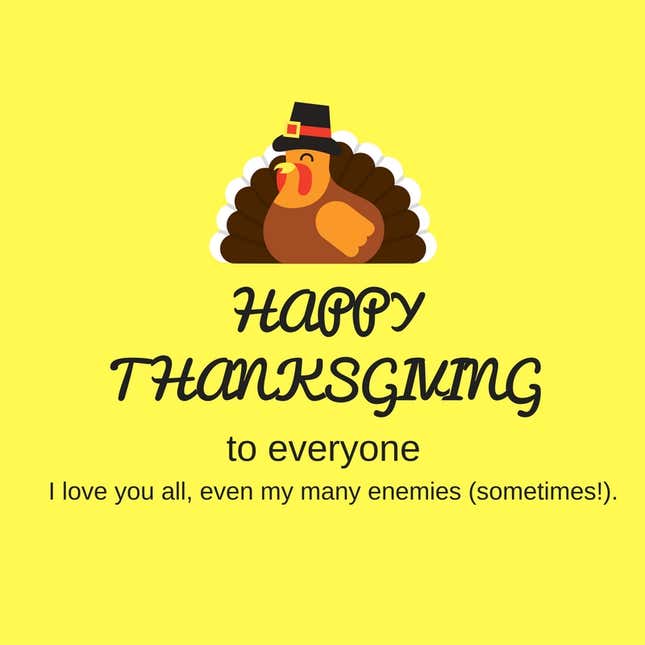 We also made printable versions as PDFs: Just print them out on US letter-size office paper, fold along the lines, and add your personalized message. Here's the pie card, and here's the turkey card (each with the original tweets inside).
Give one to a loved one. Give one to an enemy. And don't forget to check out Trump's signature collection, available exclusively at Macy's.
Of course Thanksgiving isn't the only occasion that Trump hopes that everyone, including the haters and losers, enjoy: