There wouldn't be any fun in owning a colossal trove of user data without getting to poke at it a little.
And so Spotify, a global music streaming company with millions of subscribers, has opted to do some serious prying in its latest advertising campaign. The company's internal creative team used listener data as the basis of a series of new ads—rolling out across the US, UK, France, and Germany this week—that pointedly call out people's oddest music tastes.
Ranging from cheeky to timely to somewhat disturbingly targeted, the ads highlight the breadth of the streaming service's data collection prowess and also introduce a new, unabashed attitude to hyper-localized advertising. (Sure, it already watches your listening habits for money-making purposes on its own platform; calling them out on billboards across the world is something different, though.)
Not that Spotify seems concerned about any ethical issues. "There has been some debate about whether big data is muting creativity in marketing, but we have turned that on its head," Spotify's chief marketing officer Seth Farbman proudly told Creativity.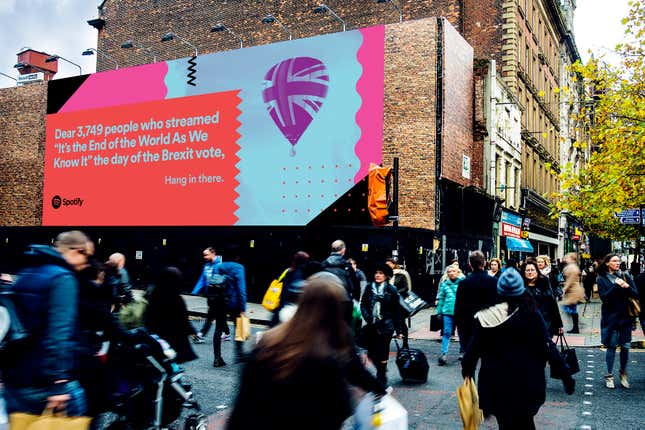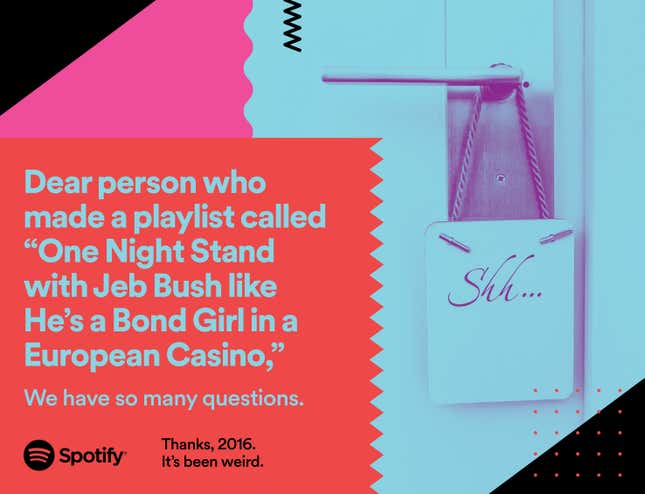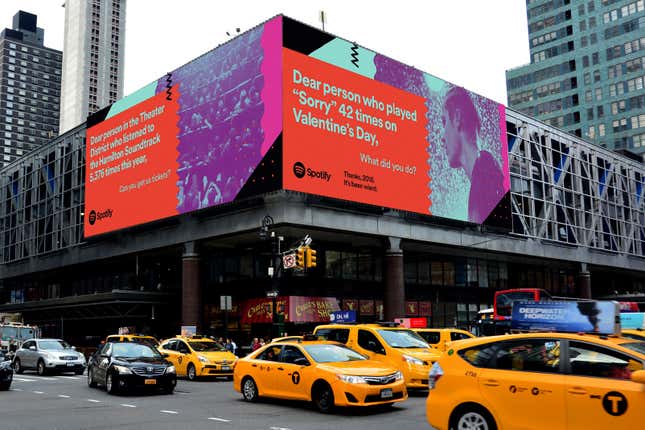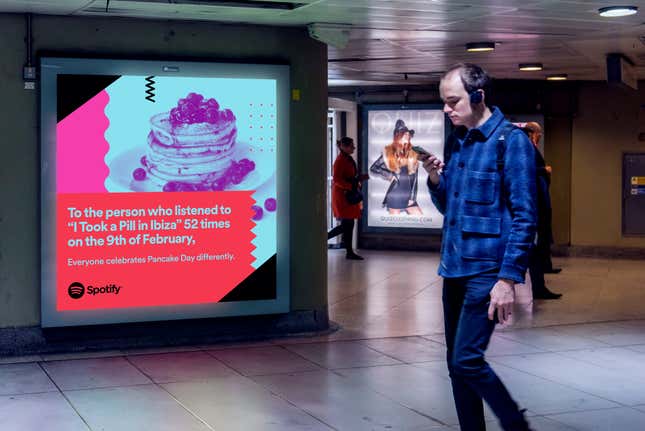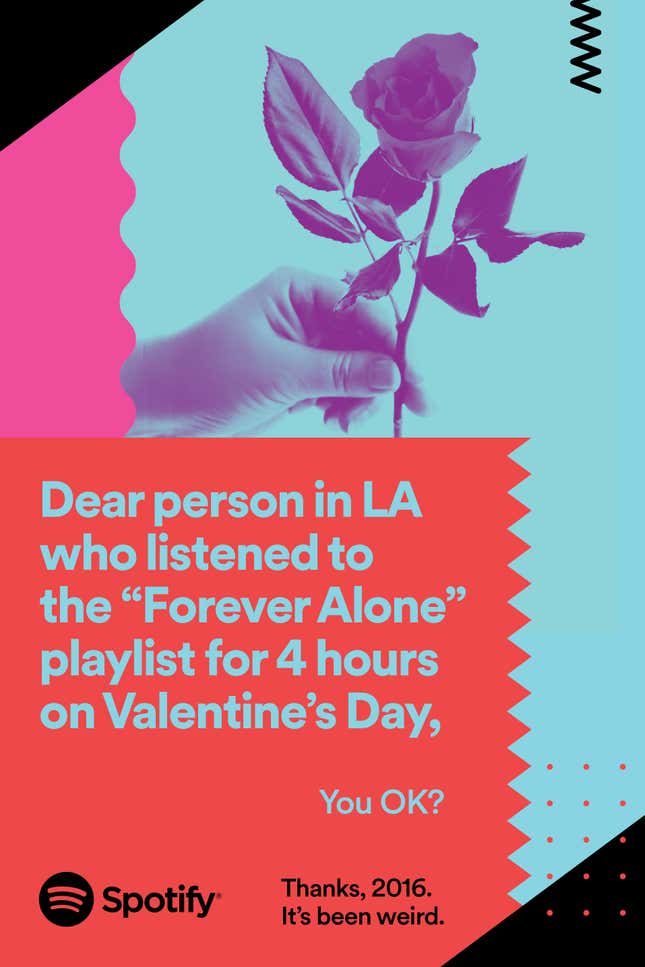 Of course, the ads are also a casual reminder that in the internet age, privacy is dead and everybody's embarrassing secrets are fair game for companies to use as they please. Carry on.